The Loop
Tending to hot and cold players, Butch Harmon is a busy man at PGA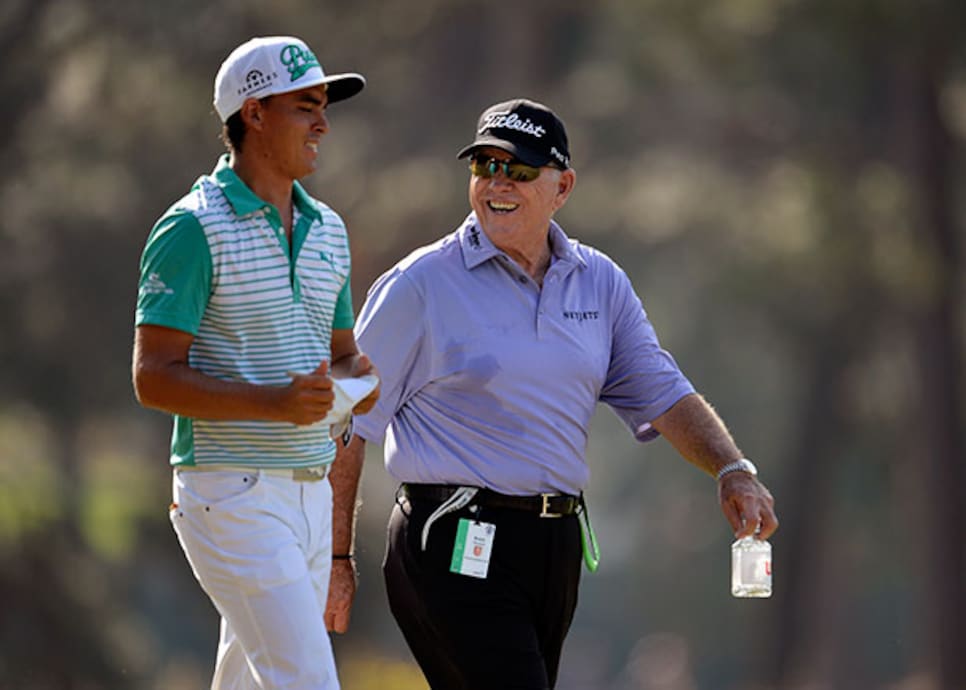 SPRINGFIELD, N.J. -- Rickie Fowler and Rory McIlroy easily beat Jimmy Walker and Brandt Snedeker in a nine-hole match Wednesday morning at Baltusrol Golf Club. Still, Fowler headed straight to the range afterward. Waiting for him was Butch Harmon.
Fowler has been getting too steep or too shallow with his swing, causing the ball to pinch to the right or sending it left with a pull draw. So he spent more than an hour working on it under Harmon's watchful eye.
Harmon wasn't just watching Fowler, though. He also coaches Walker and Snedeker, and the three players shared two spots on the cramped makeshift driving range -- normally the first hole on Baltusrol's Upper Course -- before a few more spaces opened up and the trio could spread out. Harmon bounced between them all.
"I'm like a doctor going from room to room," the 72-year-old quipped. "They make it easy on me."
It's also an easier task than it sounds, coaching multiple players competing for the same prize. For one, they all played together by design. For another, they get along and each player gets the time they need. On the eve of the PGA Championship, it's more about maintenance than big fixes.
For Snedeker, he has been getting too inside on his takeaway, which causes him to come across the line with his swing. He worked on it with a club on the ground.
Walker? "He's swinging really good," Harmon said. "He didn't need a lot of work."
Which meant that Harmon could spend more time with his prized pupil. He needs it.
Two years ago, Fowler finished in the top five of all four majors in the same year, joining Jack Nicklaus, Tiger Woods and Jordan Spieth as the only players to have done so. In seven majors since, however, he has zero top-10s and three missed cuts.
The good news for the 27-year-old? The winners of the first three majors this year were all first-time major winners. Harmon has also helped push players across the line over the years, too. And Fowler doesn't have to go far to find him.
"He has stayed the course and made a commitment to the changes he was making," said Harmon, who has been working with Fowler since the end of 2013. "Even though people were saying what's wrong with Rickie that never fazed him at all."