Ten of the strangest rules snafus of 2019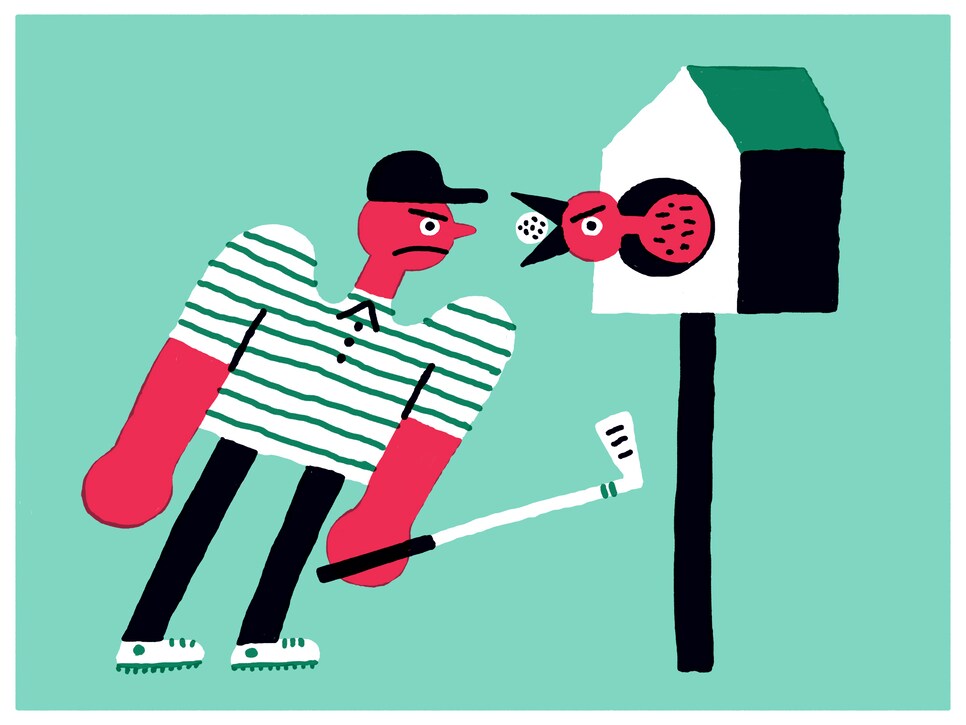 The new and improved Rules of Golf, which went into effect at the T beginning of 2019, were supposed to make things simpler. Or so we thought. ▶ Four days into 2019, we already had our first rules issue of the year at the Sentry Tournament of Champions, when Dustin Johnson incurred a two-stroke penalty for playing the wrong ball. It wasn't an infraction of a new rule, but it was a sign of things to come. Below we rank the 10 most notable rules incidents of 2019, from least crazy to absolutely bonkers.
▶ Varner cracked his driver just before the opening round and replaced it during his round, which is allowed. What's not allowed is assembling the club on the course during play, which is what Varner did. Had someone assembled it off the course and brought it to him, he would've avoided a two-stroke penalty.
▶ After a shank O.B., Fowler became one of the first victims of the new knee-height drop rule. Instinctively, Fowler dropped his new ball at the spot of his last shot from shoulder height, incurring a one-stroke penalty and eventually making a 7.
8. SERGIO GARCIA, MATT KUCHAR
▶ During their quarterfinal match, Garcia missed a putt by inches, then backhanded the tap-in and lipped it out. Garcia assumed the putt was conceded, but Kuchar never got the chance, which resulted in a loss of hole for Garcia.
OMEGA DUBAI DESERT CLASSIC
▶ Li was the first tour pro to incur a penalty for breaking the new rule prohibiting caddies from standing behind their players to help them line up a shot. Li's lapse was especially painful because it dropped him from T-3 to T-12 and cost him more than $100,000.
▶ Under the impression it was preferred lies for the opening round, Siem took the chance to lift, clean and place his ball five times during his first nine holes. Spoiler: It was not preferred lies, meaning Siem got a two-stroke penalty for each violation, 10 strokes to be exact. He ended up withdrawing.
▶ After missing a short putt that lipped out and hit his shoe, Parnevik tapped in for double bogey. But that double became a triple when he was penalized for not taking a mulligan. Wait, what? That's right. Under Rule 11.1b, Exception 2, Parnevik was required to replay the stroke with no penalty.
4 AMY OLSON, ARIYA JUTANUGARN
▶ Jutanugarn neglected to mark her ball close to the hole. Olson then chipped on and hit Jutanugarn's ball, causing hers to stop just feet away. Both players denied any intentional "backstopping," and they weren't pe- nalized, but the incident stirred plenty of debate on Twitter.
▶ Lipsky was given a two-stroke penalty for showing up late for his tee time, even though playing partner Henrik Stenson said Lipsky had one foot on the teebox stairs when he was given the penalty. Fortunately, Lipsky was still able to make the cut.
▶ Thinking a birdhouse was a movable object, Clarke's caddie removed it from Clarke's line of sight. The problem was that under the rules, the birdhouse was an immovable object because it was a permanent fixture on the course. You wouldn't uproot a human's house from your line of sight, would you?
▶ Walker had her caddie line her up on putts many times and wasn't aware she had committed an infraction until the fifth hole of her second round. She incurred 58 penalty strokes, 42 of which were added to her first-round score, giving her a 127.