The Loop
Teen escapes fiery wreck after crashing car into golf course halfway house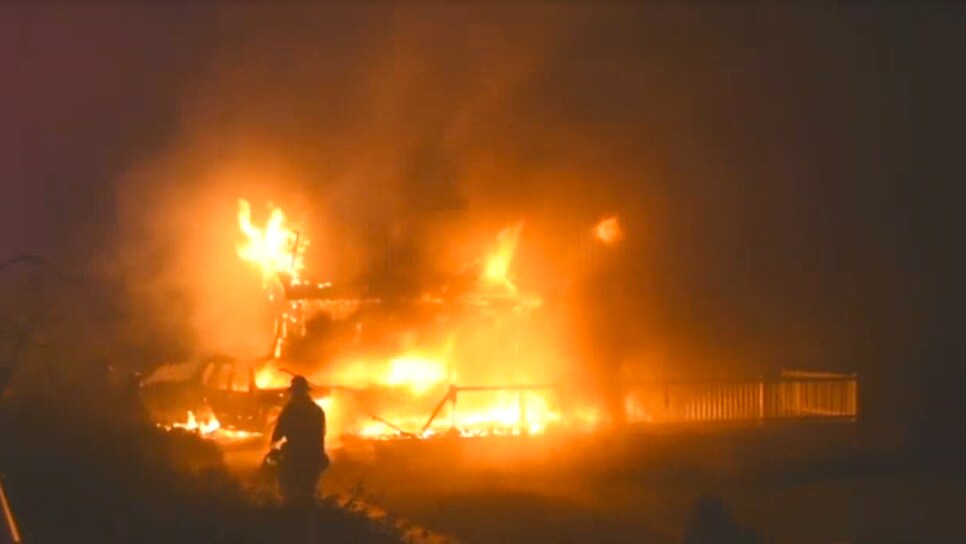 Slippery roads on Tuesday evening caused an unplanned -- and nearly deadly -- trip to a golf course halfway house.
According to NBC New York, a 19-year-old woman lost control of her Jeep, which didn't stop until it had made its way through a guardrail, a chain-link fence, down a hill and crashed into a building at St. George's Golf Course on Long Island. The collision caused a fiery wreck that completely destroyed both the vehicle and the structure -- a snack bar and bathroom.
Incredibly, the driver was able to escape the crash, which happened at around 5:30 p.m. on Tuesday, with just "some bumps and bruises." Suffolk County police say the woman was helped to safety by "a good Samaritan," who left before authorities arrived on the scene.
Fortunately, no one else was on the course or in the building. Check out NBC New York's live report, which includes harrowing footage of the Jeep and building burning.