Believe
Ted Lasso and his magnificent mustache are coming to FIFA 23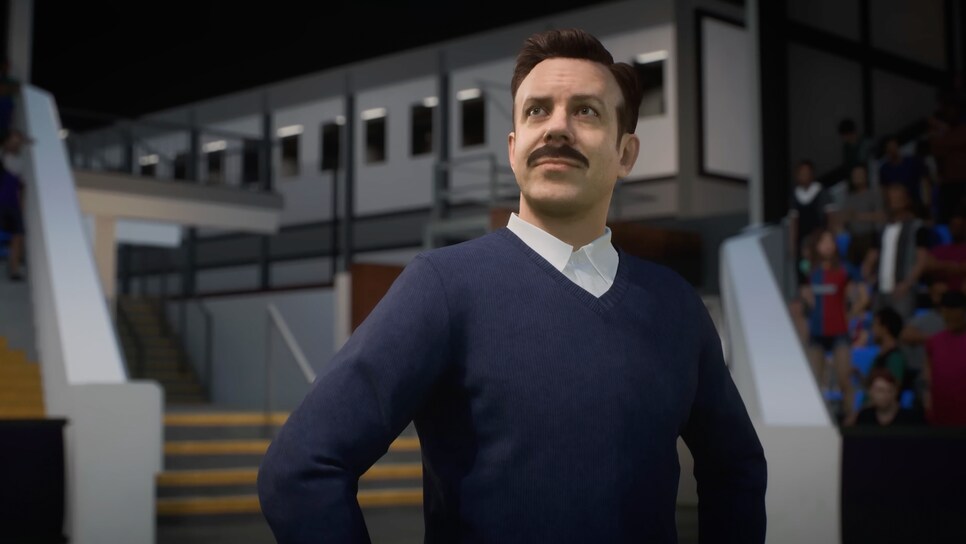 Fresh off another strong showing at the Emmys, the Ted Lasso crew will make the rarified jump from television bonanza to video-game phenomenon.
It's not a real surprise that Jason Sudeikis's fictional alter-ego will be added to 'FIFA'; the only real shocker is that it took this long. Yes, Ted Lasso, Roy f***ing Kent and Jamie Tartt will be in the game as will the rest of the AFC Richmond squad in the quickly-approaching 'FIFA 23.' Lasso will be a usable manager in Career Mode and the team will be playable in all sorts of ways throughout the game, because … why not?
The hit Apple TV+ show about a successful college football coach making the jump to the Premier League immediately became a bonafide hit and with the third season delayed, this is the next best way to continue the exploits of everyone's favorite fictional EPL squad.
Our question is, will 'FIFA' include a side quest in which you can play darts in a local pub and utter barbeque sauce? That's the addition we really need.
Brett Goldstein, who plays Roy Kent, gave an expletive-laden quote that is very much in character about the addition.
"It is so f***ing cool to be in 'FIFA.' I'm not sure this is going to help dispel the CGI rumors but f*** it, totally worth it. I look forward to beating my nephew in a game with me as Roy Kent and him as Jamie Tartt. He's gonna be furious."
It's certainly an exciting addition, but the game won't be complete without Dani Rojas yelling FOOTBALL IS LIFE right before every match. Make sure to include that too, 'FIFA.'