The Loop
Ted Bishop writes that his love for PGA of America has waned in wake of ouster
Former PGA of America president Ted Bishop has re-emerged from his brief exile with a blog post he entitled "The First Day of the Rest of My Life," in which he said he no longer loves the PGA as much as he once did.
Bishop last month was unceremoniously removed from his post by the PGA of America board over remarks he made via Twitter and Facebook about Ian Poulter, "for comparing Poulter, European Ryder Cup nemesis, to a little girl. It was a poor choice of words on my part. Some thought the remarks were sexist.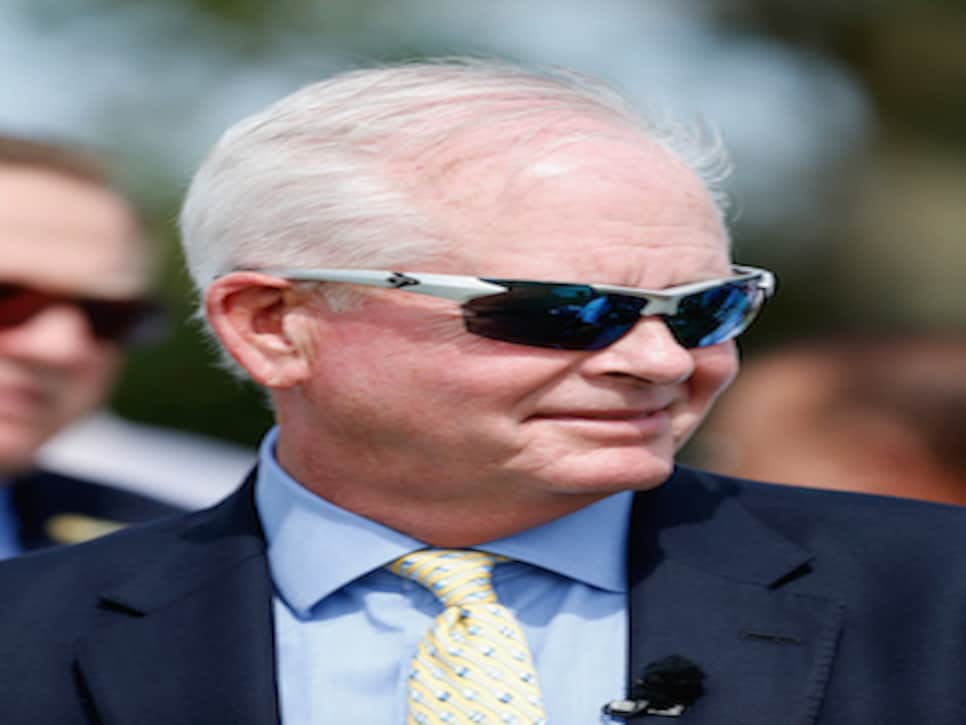 "Sexist? Honestly, that thought never occurred to me. Less than two hours after my Facebook and Twitter comments it was apparent to me that I had made a huge mistake. I immediately removed the social media posts. The PGA of America released a rather impersonal and vanilla statement that included no apology and my fate was sealed."
Bishop called himself "the latest casualty to PC — political correctness. Funny because two weeks ago I thought PC was a personal computer. But, as President of the largest working sports organization in the world I had to be smarter."
A member of the PGA of America for 38 years, Bishop posed the question of whether he still loves the PGA. "Honestly, not as much," he wrote. "Do I still believe what it stands for? I do, which is getting more people to play golf as well as promoting diversity and inclusion. In my 38-year golf career I have been an advocate for women in golf."
Bishop credits a former adversary, former USGA president Glen Nager, who "helped me turn the corner and start the rest of my life," he wrote. Nager advised him to "look forward," "to "appreciate my wonderful family," and "to enjoy going to work every day at my golf course."
Nager further told him, "those who are fearful of mistakes don't take the opportunity to make change. You should be proud of what you accomplished and the lives that you impacted. You have a forum in your writing and I encourage you to stay public and use it for the betterment of everyone who enjoys golf."