Technology makes the range at this year's British Open awesome -- and the site of a long-drive contest
TROON, Scotland -- Going to the range at a golf tournament is an underrated experience. In terms of pure action, nowhere do you get more bang for your buck than from watching the best players in the world hit perfect shot after perfect shot. And at this year's Open Championship, technology has made that experience even better.
Protracer is on the range at Royal Troon and it's being projected on a huge screen on the far left side as players practice. The display shows ball flight, total distance, carry, ball speed, and height for selected players. It also clearly tells fans watching who is hitting at what bay, which is surprisingly helpful when there's a long line of tour pros -- especially covered in rain gear.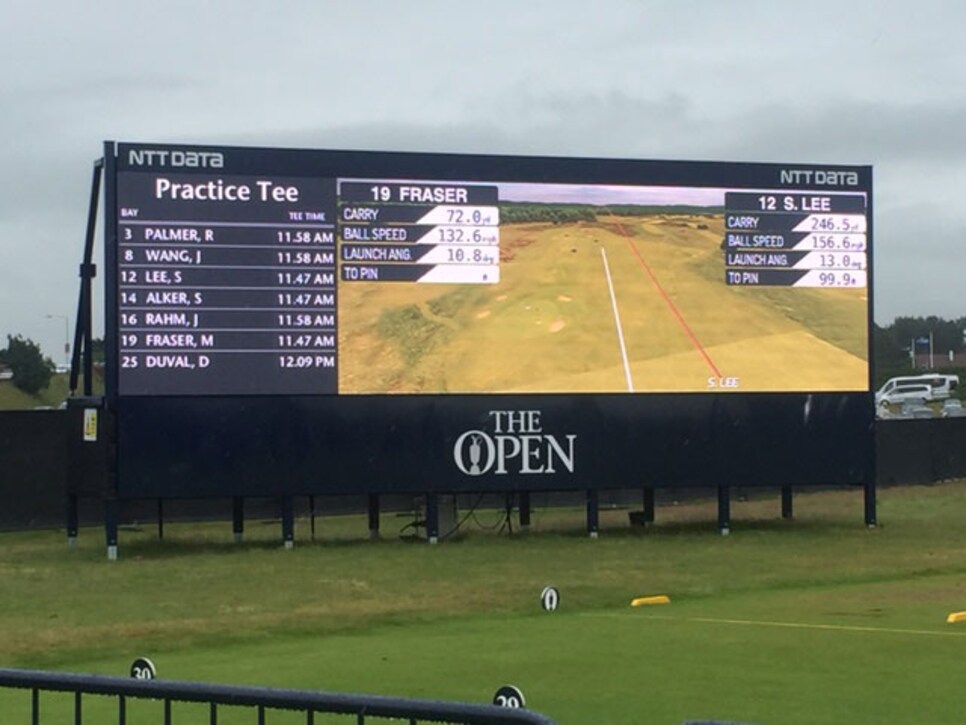 The setup even shows two players' results simultaneously: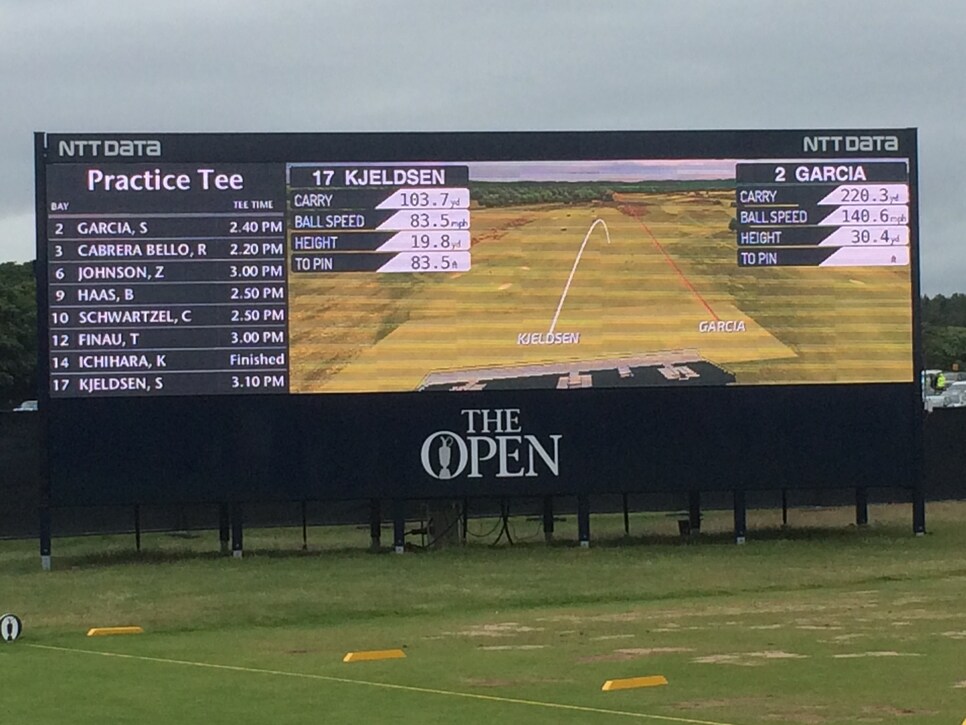 Watch for just a few minutes and you'll be amazed at just how good and how consistent these guys are. Check out how close these back-to-back iron shots from Sergio Garcia landed from each other: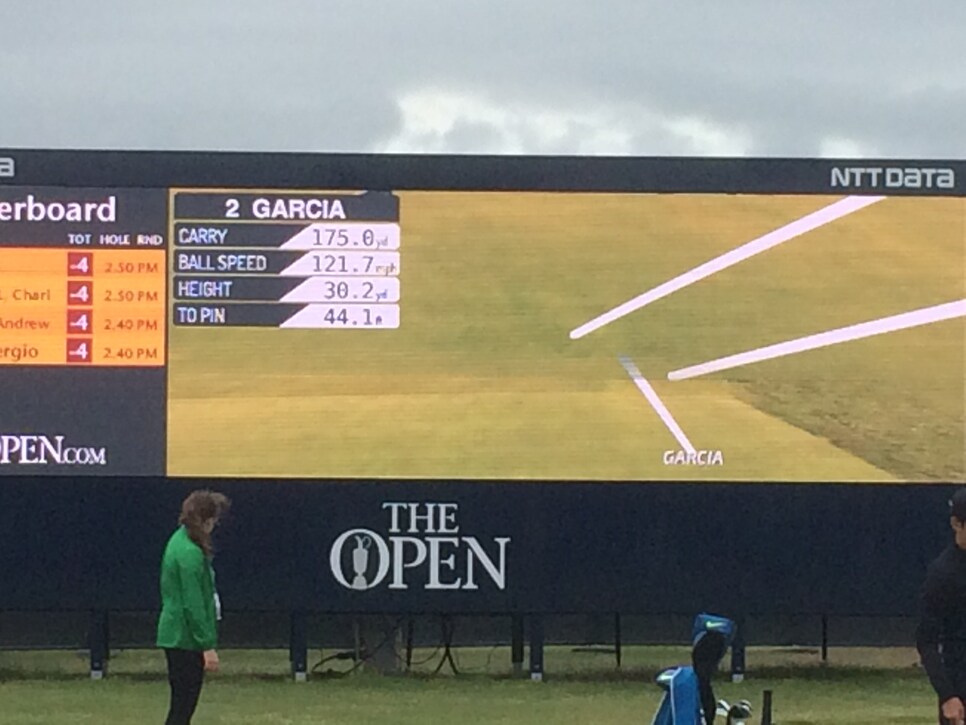 And the best part? The longest drives each day register on the board: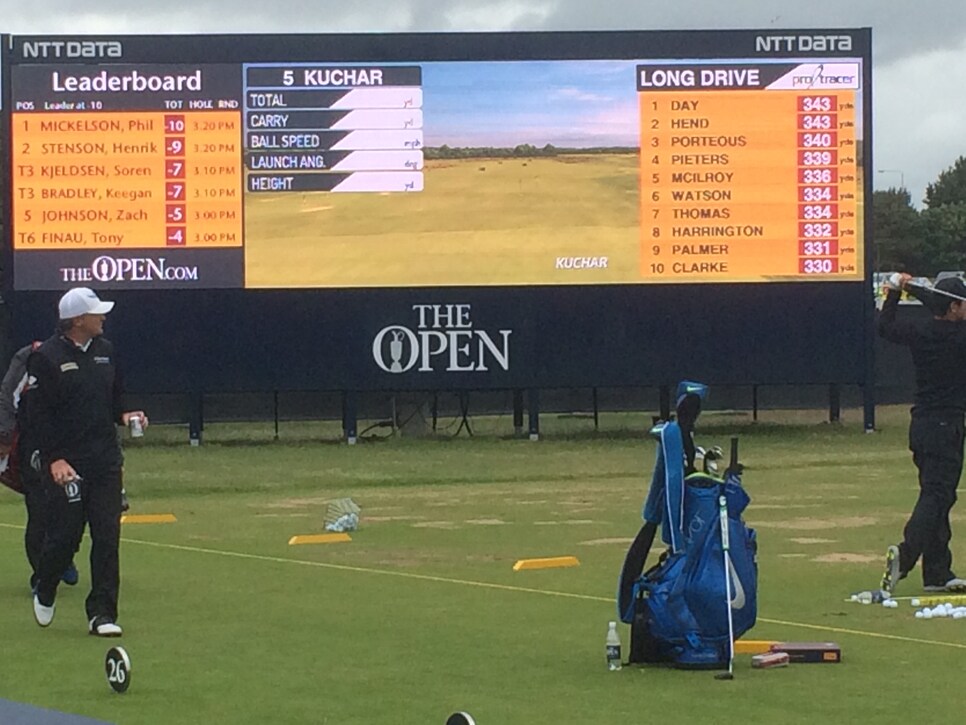 Don't think the players haven't noticed:
(We're pretty sure they hadn't been to the range yet that day, but let's not burst his bubble.)