New putters
TaylorMade's TP Hydro Blast line has something for every putting stroke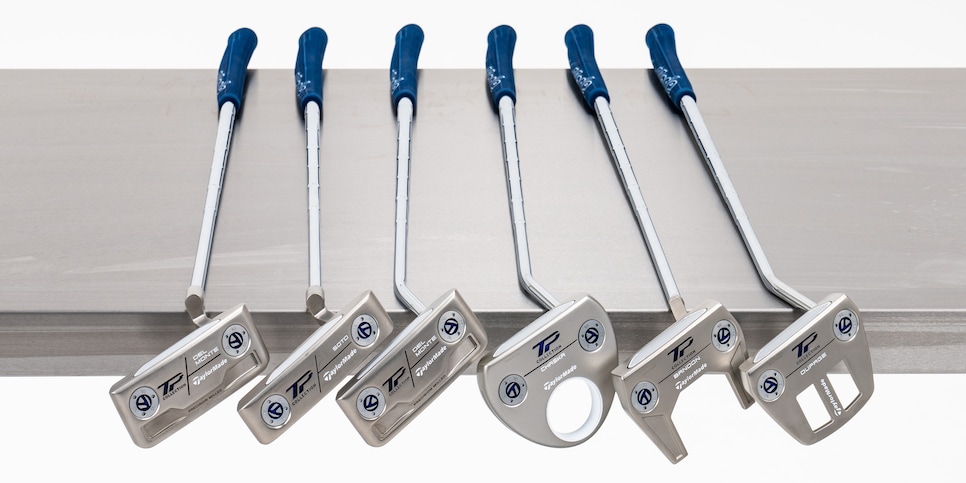 WHAT YOU NEED TO KNOW: TaylorMade's TP line of putters gets an update with five head styles (and seven hosel options) featuring the company's hallmark Hydro Blast finish.
PRICE: TP Hydro Blast Putters are available at retail immediately, with each model priced at $200.
THE DEEP DIVE: In March, TaylorMade introduced new Spider models including a Spider X HydroBlast model. Now the company is expanding its Hydro Blast offerings to its TP line with five head shapes—two blade offerings and a trio of mallets.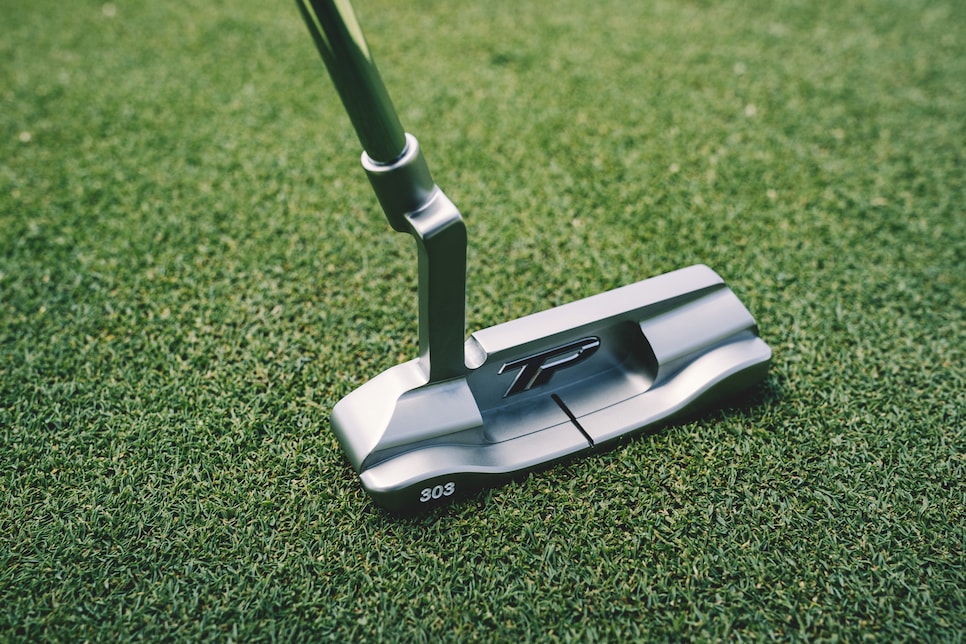 In blades, the traditional Soto and larger-headed Del Monte are the options. The Soto has a single sightline on the back cavity and features an L-neck hosel, the result being 40 degrees of toe hang. What does that mean? It means a putter that best fits players who create a fair amount of face rotation throughout the putting stroke.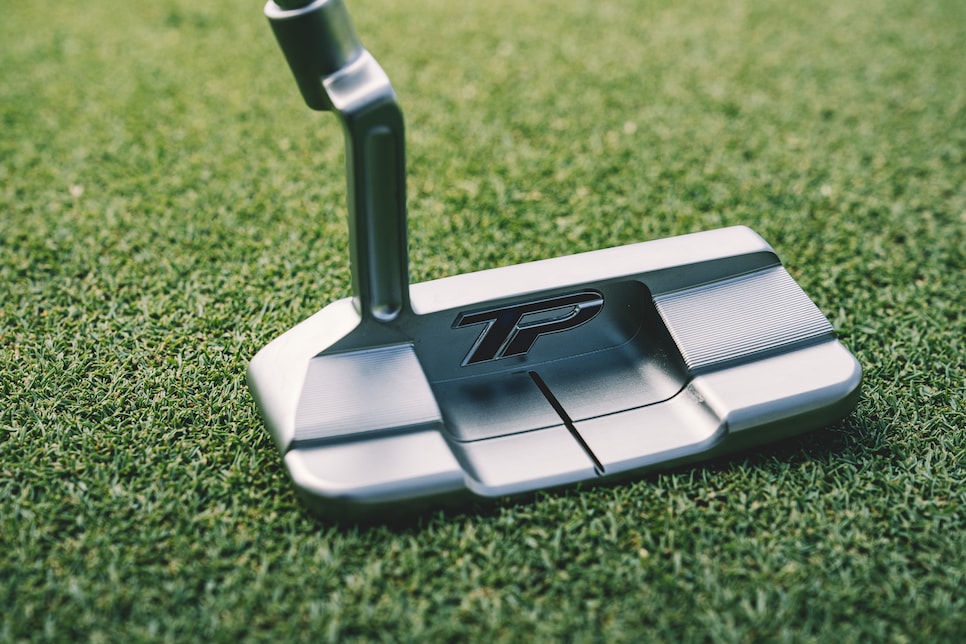 The Del Monte has a shorter blade length, but a wider body front to back for those preferring a mallet-like feel without using an oversized head. The Del Monte is available in a L-neck or single-bend hosel. The L-neck creates moderate toe hang (29 degrees) for players with a slight face rotation through the stroke while the single bend only has 8 degrees of toe hang, better suited for strokes closer to straight back and straight through.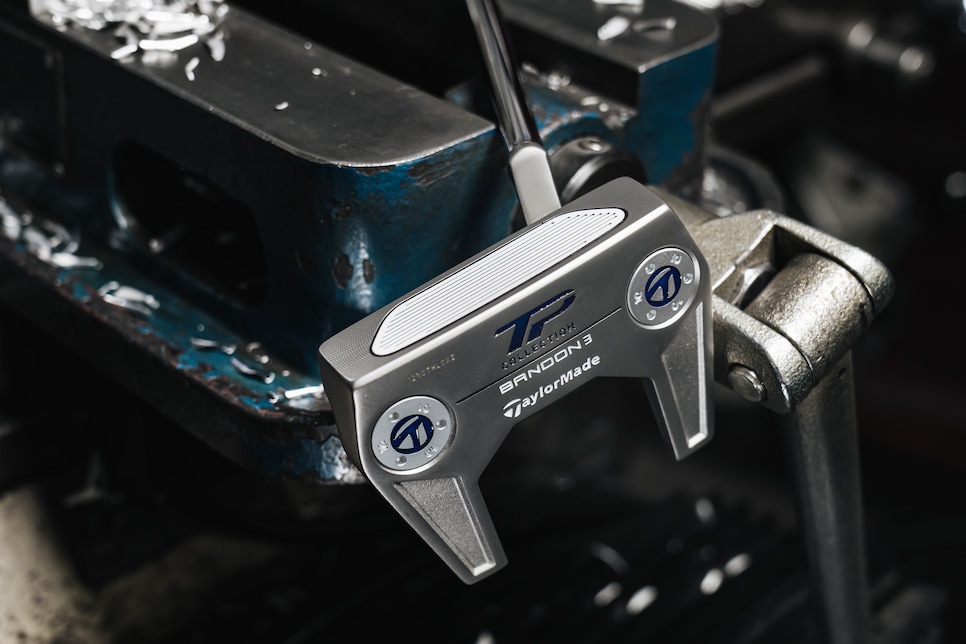 In mallets, the double-wing Bandon model has been used on tour in recent weeks, including by Tommy Fleetwood, who uses an L-neck version of the Bandon 1. The Bandon 3 has a short-slant hosel with more toe hang.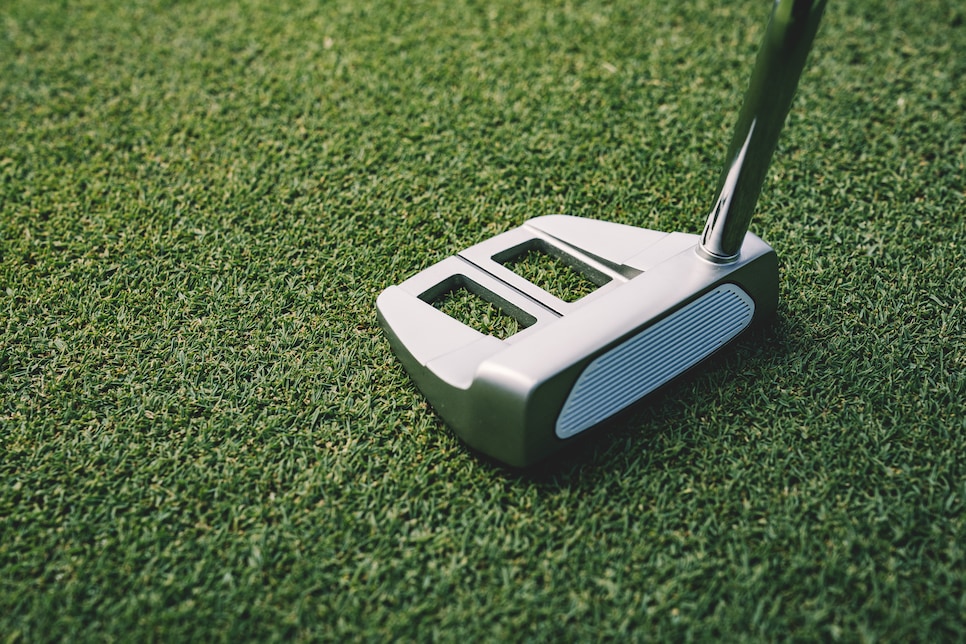 The Dupage is a squarish head with two sections cut out of the rear flange. The single-bend hosel combines with the head to create a face-balanced putter better suited for straight back, straight through putting strokes.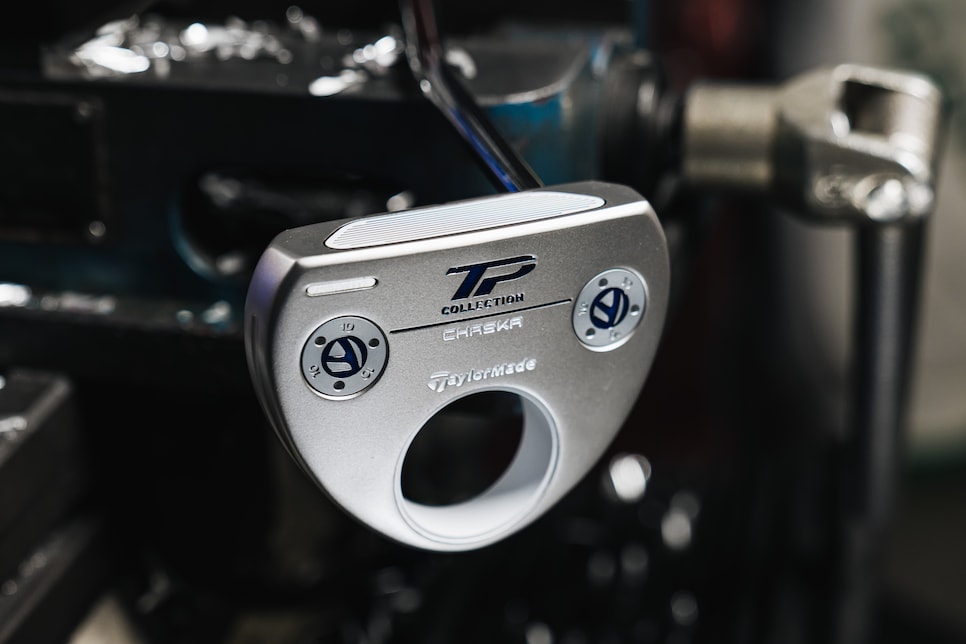 The Chaska mallet borrows its head design from the company's original Corza Ghost, complete with the circular alignment aid cut out in the rear and three sightlines on top. The putter, which has a rounded shape, also has adjustable sole weights and, like the Dupage, is face balanced.
Each of the TP Hydro Blast putters are fully milled from 303 stainless steel with the Hydro Blast finish—a high-pressure application of water to the aluminum body that generates a rich silver appearance. The process adds to the putter's durability as well, as the absence of paint means no paint chipping and better resistance to scratches.
"We relied on precision milling and the new Hydro Blast finish to deliver an artisan look to this family of premium putters," said Bill Price, head of TaylorMade's product creation for putters and wedges. "Through clean aesthetics, time-honored shaping and superior feel, we've blended the modern with the traditional to create a new class of classic."
Each model also comes with the white Pure Roll Insert that's used on the popular Spider X mallets, including grooves positioned at a downward 45-degree angle, to optimize roll by helping the ball roll end over end sooner.
TP Hydro Blast Putters are available at retail immediately, with each model priced at $200. Shop the clubs here.
Find the right club for your game with our new Hot List interactive: