TaylorMade's SLDR brings white back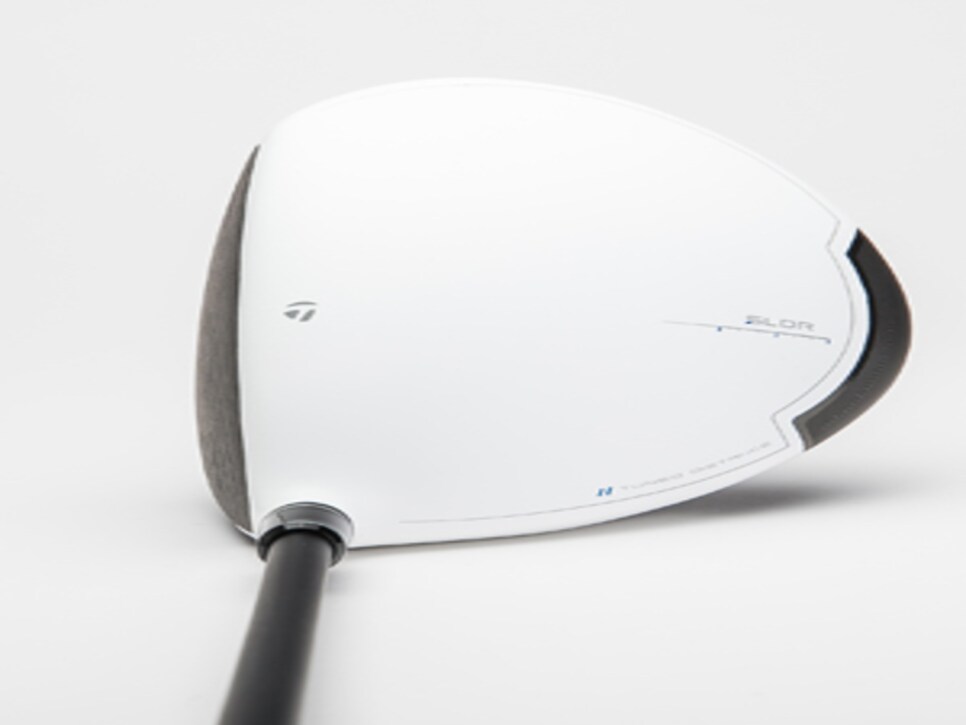 To show how quickly attitudes change in the golf industry, ten months ago TaylorMade introduced a limited edition black version of its white R1 driver. This week, it's launching a limited edition white version of its SLDR driver, called SLDR White.
TaylorMade changed perceptions three years ago by introducing an all-white driver that featured a black face. The idea was the white body contrasted with the black face enabled the golfer to better focus on the intended target line. They even included studies by an opthamologist suggesting the contrast better activated optical neurons and retinal ganglion cells.
By contrast, the decision to launch a black version was meant to resonate with the segment of the golf population that was emotionally disinclined to playing white drivers. The company then followed the R1 Black with the SLDR, which was neither white nor black, but a charcoal gray, almost a throwback to the color of metalwoods in the 1990s.
Interestingly, while TaylorMade drivers comfortably  lead in the number of drivers played on the PGA Tour, only a year ago that number was overwhelmingly dominated by white drivers. Now, there's only about a handful in play on a weekly basis. Most TaylorMade players are using the original SLDR, but Kevin Stadler won at Waste Management in February using the white-crowned Burner SuperFast 2.0, the last win on the PGA Tour for a white driver, and is still using it.
Tom Kroll, TaylorMade product evangelist, described the company's position on white last summer this way. "We still as a company strongly believe in the performance and technology of white and the contrast of a white crown with a black face, and how it aids alignment and the entire aspect that white represents. I think we're definitely standing behind that. It's a part of our culture, and people have come to associate TaylorMade with white."
In referring to the R1 Black last year, though, Kroll said, "It's more that we're tugging at a heartstring that's emotional for the golfer so that when they set this thing down and look at it they just got to have it."
Now, SLDR White ($400) comes to market extolling the same technological benefits as the original SLDR but in a color the company believes will resonate with consumers who purchased white metalwoods since they were first introduced in 2011. And there were plenty of those purchased, given the company's dominance of the metalwood market over those years. It's what TaylorMade's Brian Bazzel, senior director of metalwood product creation, calls "a remarkable appearance at address."
In addition to the white crown, the club features a black "button back" feature in the rear of the crown, designed to aid in alignment.
The key platform behind the SLDR driver is a center of gravity position that is low and forward. The idea is that this location produces lower spin and a more efficient energy transfer. The company believes the low spin benefits are best experienced when players utilize a higher loft than they might normally play in previous drivers. SLDR also includes two levels of adjustability. The hosel can be rotated to one of 12 locations that increase or decrease loft by as much as 1.5 degrees. Also, a sliding 20-gram weight in the sole can be positioned toward the heel, center or toe to effect draw, neutral or fade ballflights.
SLDR White will be in stores May 2.