The Loop
TaylorMade's new irons have slots--on the face
What Wahl is talking about, and what he and his team at TaylorMade have been talking about since the early days of the r7 CGB Max irons nearly a decade ago, is the idea of creating an iron face that flexes at impact the way a driver does. Specifically, it's about creating a larger area of the face that's "unsupported."
To that end, it's not just about building a deeper or larger cavity, Wahl says. Instead, it's using a cut-through opening in the sole and now similar openings on the heel and toe side of the face in an effort to make it flex more not just on center shots but on mis-hits. TaylorMade says their research shows 78 percent of iron-shot impacts occur low on the face (heel and toe) and 61 percent are towards the toe (both low and high).
The RSi line (available for demo today, for purchase Nov. 14) includes RSi 1 (a game-improvement iron designed as TaylorMade's longest iron); RSi 2 (an iron shaped like a cavity-back players iron but with enhanced distance capability); and RSi TP (the most compact iron, but still featuring a cavity back and face and sole slot technologies).
RSi 1 ($800) features the thinnest face ever on a TaylorMade iron, just 1.5 millimeters thick at the extremes. It has the widest sole and the deepest undercut cavity of the three new irons, but like each it features TaylorMade's proprietary variable face thickness design known as "inverted cone".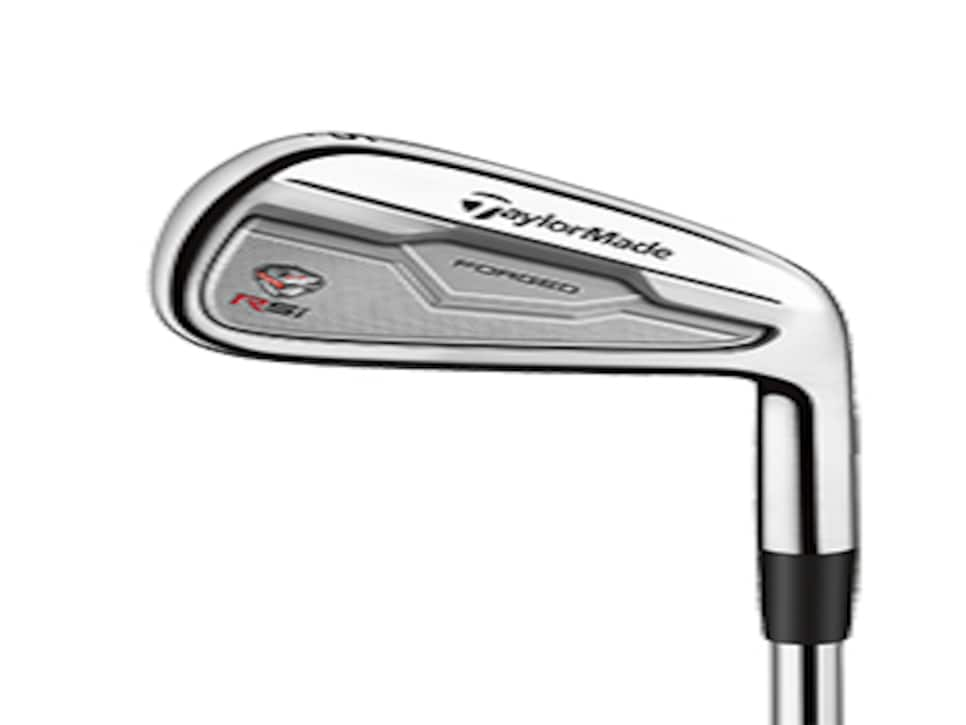 The RSi TP ($1,200, available Jan. 15) mixes one-piece forged short irons with a two-piece design in the 3- through 7-irons. The two-piece middle and long irons use a forged 1025 carbon steel face and neck that is plasma welded to a 431 stainless steel piece that forms the back cavity and sole slot.