TaylorMade's 'big night' includes new driver, irons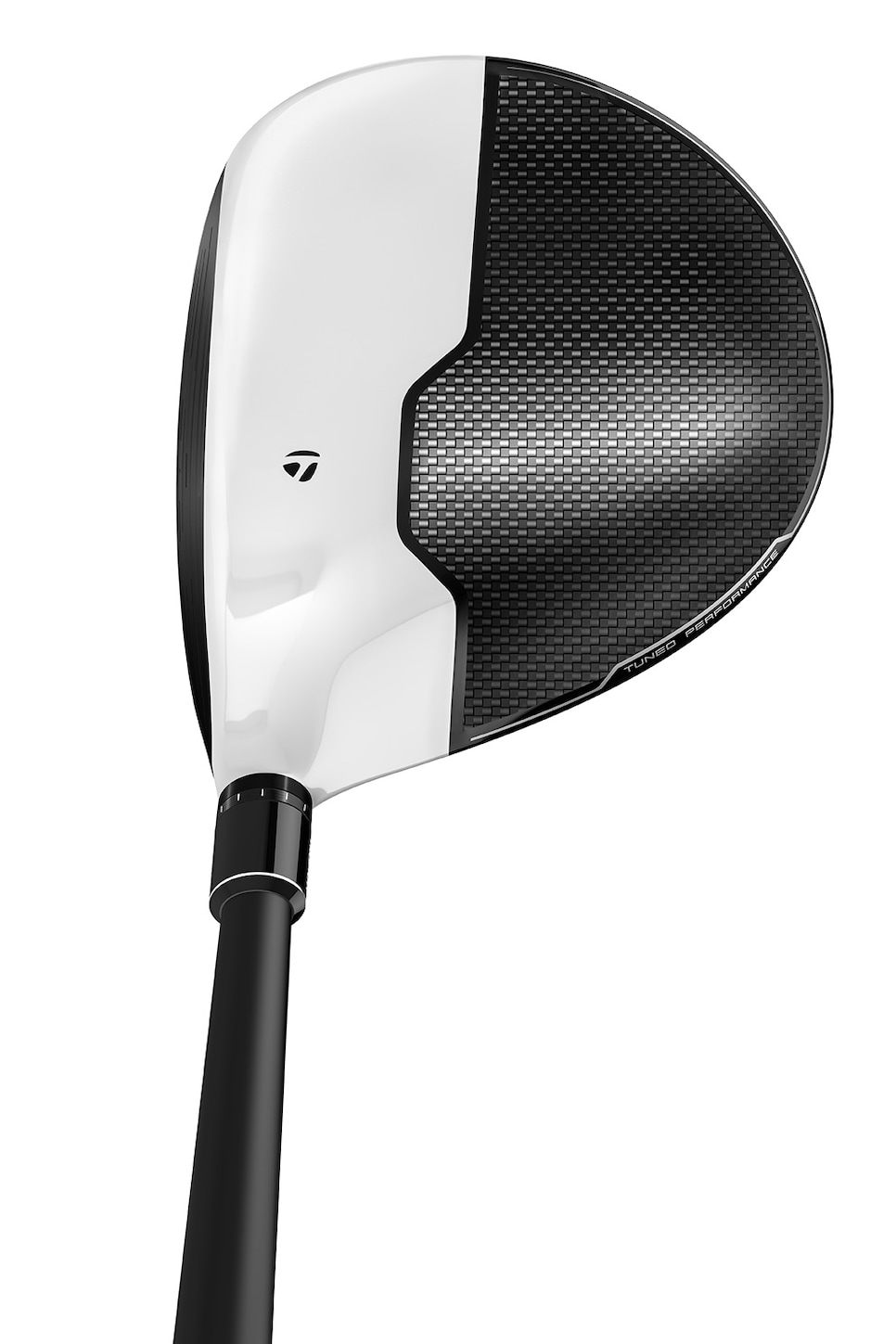 Tuesday night in the hall of a museum devoted to resurrecting the existence of one of America's most indigenous peoples, TaylorMade CEO David Abeles made his case for the reemergence of one of America's most indigenous golf brands.
"For 36 years, golf has mattered to us, and make no mistake, we have mattered to golf," said Abeles before a crowd of employees, golf retailers and media at the Mashantucket Pequot Museum and Research Center just outside the Foxwoods Resort Casino in southeastern Connecticut.
"Tonight is a very, very big night for our company, and a very big night for the industry."
That big night was highlighted by the introduction of the company's first dual-track, sliding weights adjustable driver with a carbon composite crown, the M1. In addition, two new irons, the PSi and PSi Tour, debuted featuring thin faces, face and sole slots, all in a shape and feel aimed at better players.
The news was raucously cheered by the crowd of supporters, a welcome announcement for a brand whose sales have been off the last two years following record highs earlier this decade. To be sure, TaylorMade remains a giant in the business, and Chuck Presto, the company's senior vice president of global sports marketing, asserted that the M1 would be the No. 1 driver model in play at next week's BMW Championships, its first week on the USGA's conforming list.
The driver is a dramatic departure for the company in that it features a weight-saving carbon composite crown section, a technology the company has consistently resisted, particularly in the U.S. market. TaylorMade was founded in 1979 under the banner of the first metalwood in the U.S. market, but for the first time in its history, its flagship product will be a driver that features a significant piece of carbon composite in its construction, a club the company is calling "the first un-metal wood."
But this is a different time, said Todd Beach, vice president of research and development for metalwoods at TaylorMade. Titanium drivers used to have crowns that were 1.5 millimeters thick, but improvements over the last 20 years have trimmed that thickness to less than a third of that number.
"Over the last 20 years, we've been grinding that titanium crown down," said Beach. "At the same time, we've always been looking at composites and each time we were able to beat the composite with a thinner titanium. But it wasn't until now that we really needed it because there really was nowhere else to go on titanium."
Beach says the new crown, which combines a white titanium forward piece and a carbon composite rear section, weighs 10 grams, compared to what would have required 20 grams of titanium. That saved weight is used in two sliding-weight tracks in the sole, each offering a combined 25 grams of movable weight. One track features a 15-gram weight that slides from heel to toe positions to alter ballflight direction left and right, while a second 10-gram weight slides front to back to alter trajectory height.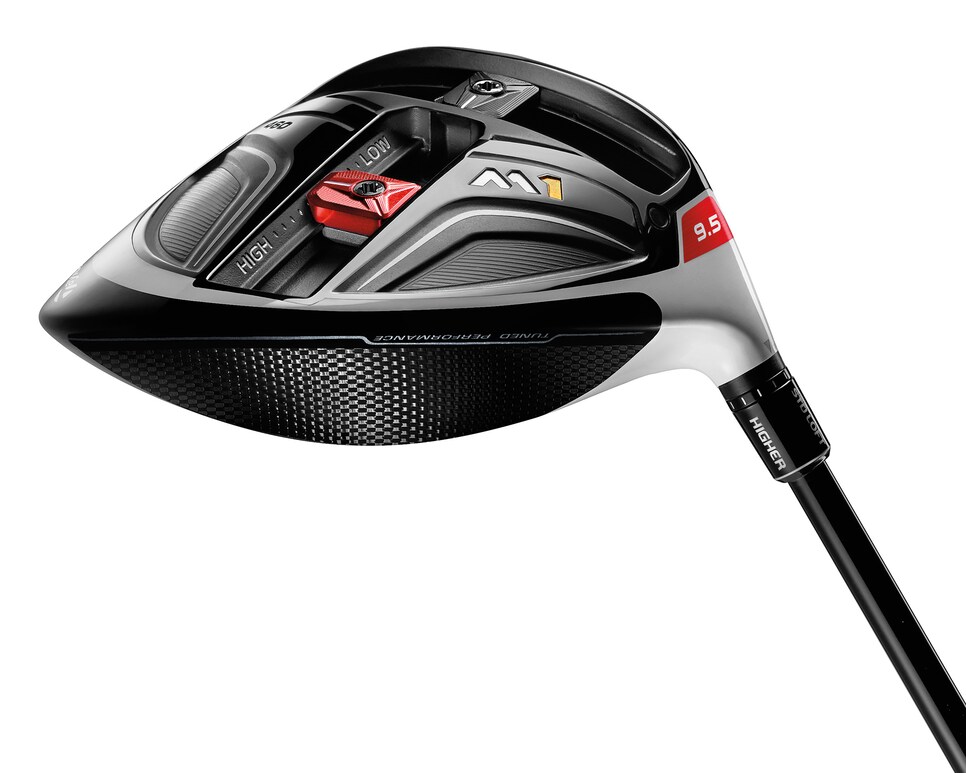 Beach said one key benefit of the composite crown is that it lowers the clubhead's center of gravity to make it possible for it to better line up with the exact center of the face, "the first time in the history of golf that we've been able to do that."
Beach also indicated the contrasting white-black pattern on the crown between the titanium and composite is designed to give the golfer a better view of the way the clubface is aligned at address.
The M1 driver also includes the company's 12-way adjustable hosel that accommodates plus/minus 2 degrees of loft change. It will be available in two head sizes (460 and 430 cubic centimeters), with the 460 issued in 8.5-, 9.5-, 10.5- and 12-degree lofts and the 430 issued in 8.5-, 9.5- and 10.5-degree lofts.
The M1 lineup also includes fairway woods and hybrids. The fairway wood line features two sliding weights in a front track in the sole that allows ballflight to be adjusted left and right. The M1 hybrid features two movable weights in the center and toe sections of the sole. Weighting 25 and 3 grams, the heavier weight can be positioned in the center for a neutral position or in the toe for a fade bias. The adjustable hosel on the fairway woods (15, 17, 19 degrees) alters loft by plus or minus two degrees. The adjustable hosel on the hybrids (17, 19, 21, 24 degrees) alters loft by plus/minus 1.5 degrees.
The M1 metalwoods will be in stores Oct. 8 (driver: $500; fairway woods: $300; hybrids: $250).
The PSi iron line features faces at less than two millimeters thick, but supports that with a multi-piece cavity badge aimed at controlling vibration across the face.
The thinner topline designs feature a cut-through sole slot, and parallel face slots designed to improve ballspeed consistency across the face. There's also a deeper 360-degree undercut aimed at providing more flexible area around the perimeter of the face.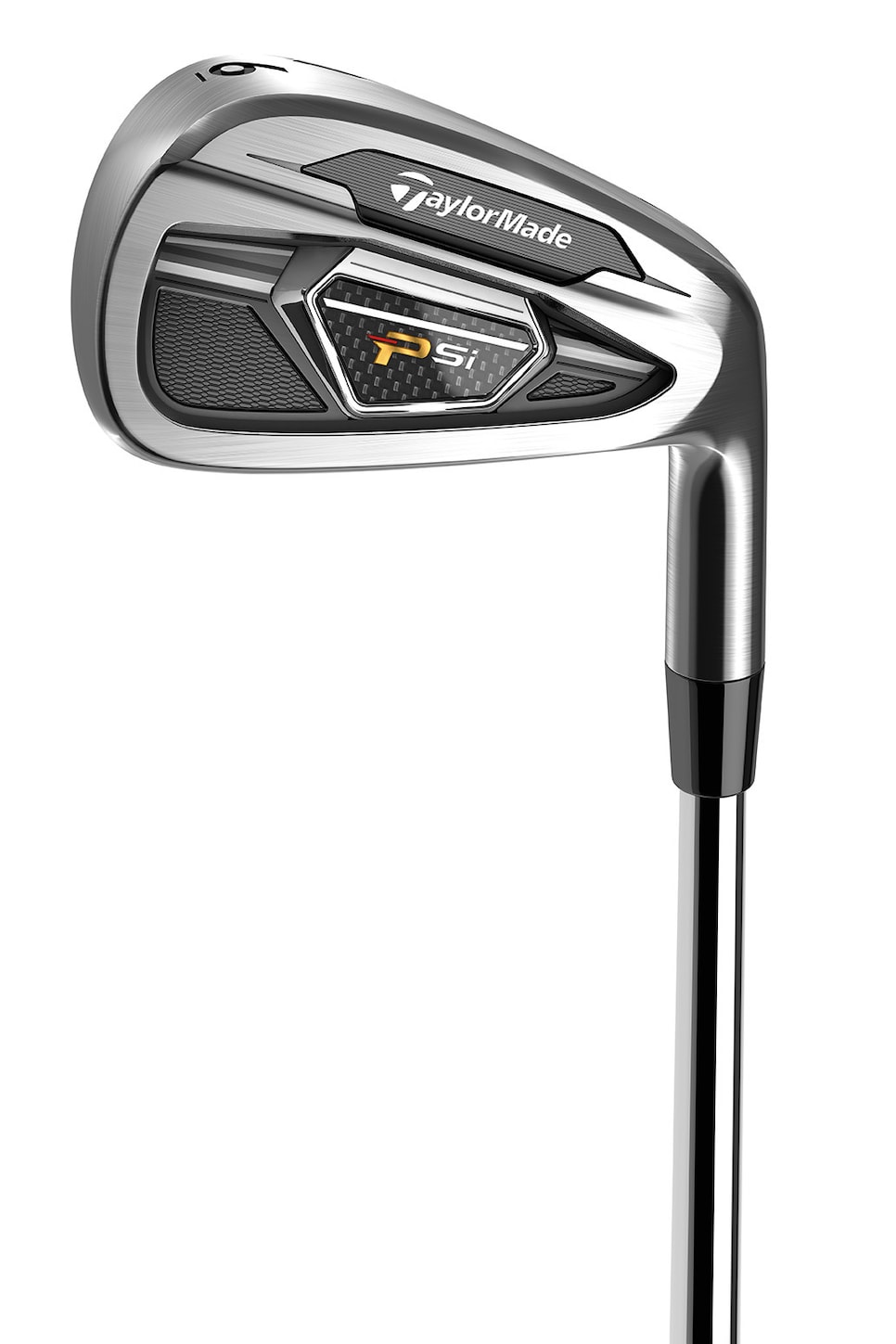 Says Tomo Bystedt, TaylorMade's senior director of product creation for irons, "One of the things our team talks about is this decision golfers, especially better players, are making between embracing performance technologies and going with something they like to look at and they like the feel. We feel they shouldn't have to make that decision."
The key focus isn't all-out distance, though, said Bystedt. "This iron is really about removing the phrase 'hot spot' from their vocabulary," he said. "We wanted to make sure that this club feels uniform across the face. That's really what this player is looking for."
The PSi Tour is a more compact head with a thinner topline and features forged 1025 carbon steel in its construction.
The PSi will be in stores Nov. 6 ($1,100), while the PSi Tour will arrive Dec. 20 ($1,300).
You are using an unsupported version of Internet Explorer. Please upgrade to Internet Explorer 11 or use a different web browser.