News
TaylorMade TP5 and TP5x Balls are the Talk of the Tour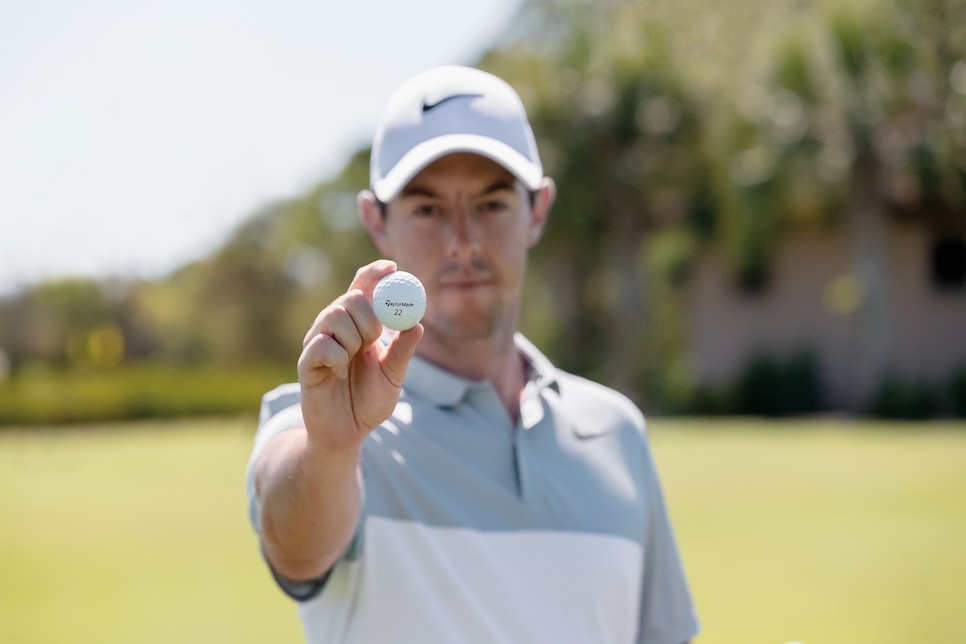 Every golfer we know wants to play with the coolest stuff, and that usually means teeing it up with the product everyone's talking about. In 2017 the top three golfers in the world, Dustin Johnson, Rory McIlroy and Jason Day, plus Masters champion Sergio Garcia, have raved about one significant equipment change. The same change helped 22-year-old Jon Rahm win for the first time on the PGA Tour and climb to No. 12 in golf's world ranking.
All of them are rhapsodizing about TaylorMade's new TP5x and TP5 golf balls.
"I'm seeing numbers that I haven't seen before, and I really think this TaylorMade TP5x is going to help me," says world No. 2 McIlroy, who switched to the TaylorMade ball after playing Titleist's ProV1x at the Masters. World No. 1 Dustin Johnson and No. 3 Jason Day also are playing the TP5x this year, while Garcia and Justin Rose have been using TaylorMade's slightly softer and more mid-launch TP5 ball.
Both the TP5x and TP5 benefit from the patented five-layer ball construction TaylorMade first introduced to the market with its Penta TP ball at the 2009 PGA Championship (Y.E. Yang over Tiger Woods). That first-of-its-kind, five-layer technology led to a game-changing ball that not only generated optimal speed and reduced unwanted spin on tee shots, it also provided plenty of softness for desired feel around the greens.
TaylorMade's newest five-layer balls (TP5x and TP5) come with enhanced softness for that consistent touch around the greens. The milestone difference-maker, however, comes from innovations in TaylorMade's Tri-Fast core. Those inner three layers of the ball consist of a very low compression inner core (TP5x = 25, TP5 = 16) and a progressively stiffer outer core and mantle. These layers work together to create lower spin and increased velocity. The result in golfers' performance with both the TP5x and TP5 is incredible distance and ultimate control with every club in the bag, even in the windiest conditions.

"At Augusta, where it was windy, I struggled," says McIlroy, who began 2017 playing Titleist's ProV1x golf ball. "On Saturday and Sunday, the 14th hole was playing into the wind and 15 was playing downwind. On 14 I could barely hit an 8-iron 140 yards, and on 15 I was pitching it 195. That's a 55-yard discrepancy between an into-the-wind and downwind shot with an 8-iron. It was way too much. How are you supposed to pull a club when the ball is doing things that you just don't expect it to do?
"I started testing TaylorMade's TP5x the weekend after Augusta, and very quickly I realized it was much better in the wind," says McIlroy. "I had that 8-iron in my head from Augusta so I just hit 8-irons to see what this TP5x does in the same wind. All of sudden I'm hitting 8-irons that are going the number I want them to — or even further.
"With this ball it launches high and doesn't spin as much as the ball I had been playing — with better distance, more consistency and better spin rates than what I had been getting with the iron/ball combination I used at Augusta."