First Cut
TaylorMade Spider GT putters: What you need to know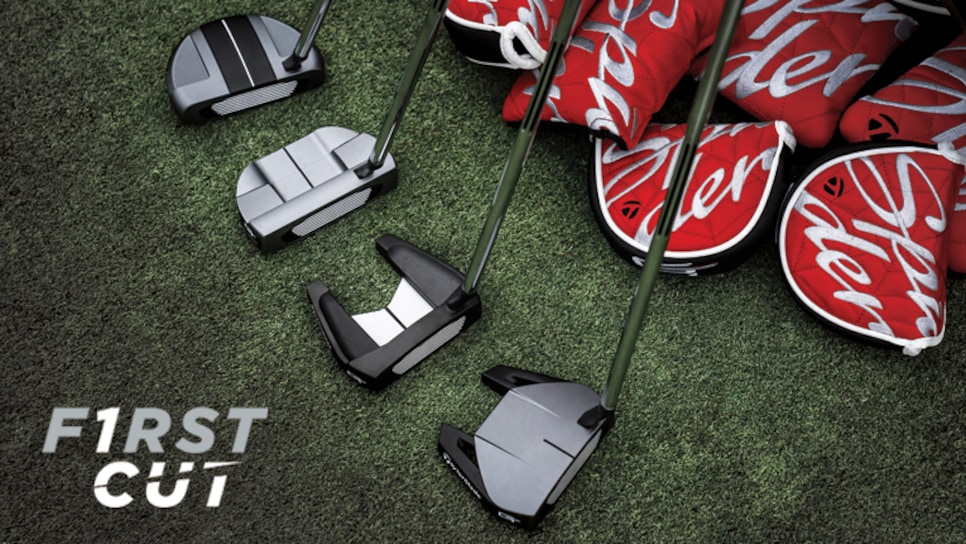 WHAT YOU NEED TO KNOW: TaylorMade completely reconstitutes its iconic Spider putter franchise with the new Spider GT lineup. Included are four models: the compact but high-stability contemporary mallet Spider GT, the classic half-moon shaped Spider GT Rollback, the half-mallet Spider GT Notchback and the parallel-winged Spider GT Splitback. All models benefit from the use of multiple materials, including light aircraft grade aluminum, steel and liberal use of heavy tungsten for extreme stability.
PRICE: $350 for Spider GT, $300 for Spider GT Rollback, Spider GT Notchback, Spider GT Splitback. Available for preorder Feb. 15, at retail March 4.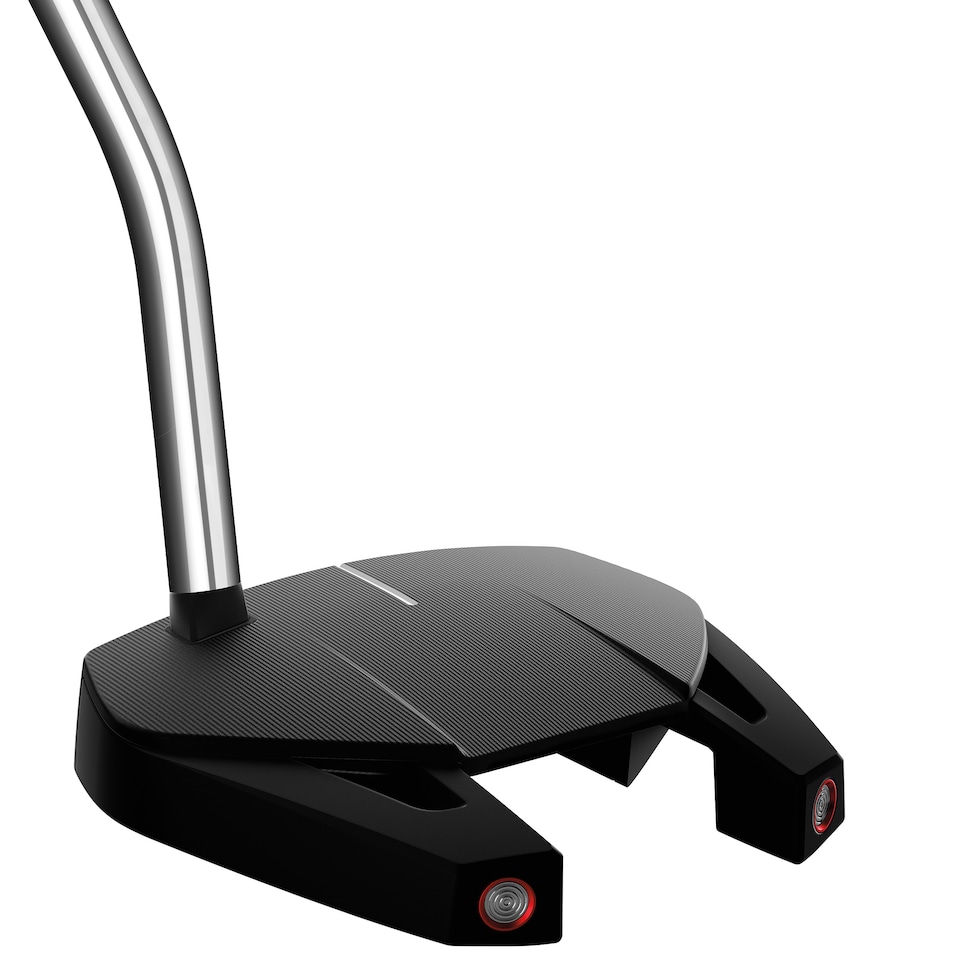 This spring the iconic shape gets completely reimagined with the Spider GT, and it's joined by three familiar mallet shapes for the most distinctive Spider launch in its history. Those include a half-mallet shaped Spider GT Notchback, a parallel-winged modern mallet Spider GT Splitback and a more classic deep, semi-circular Spider GT Rollback. None immediately evoke the traditional Spider look, but then that would be missing the point, said Paul Demkowski, TaylorMade's senior product development manager for putters, irons and wedges and whose name is one of those listed on the original Spider patents.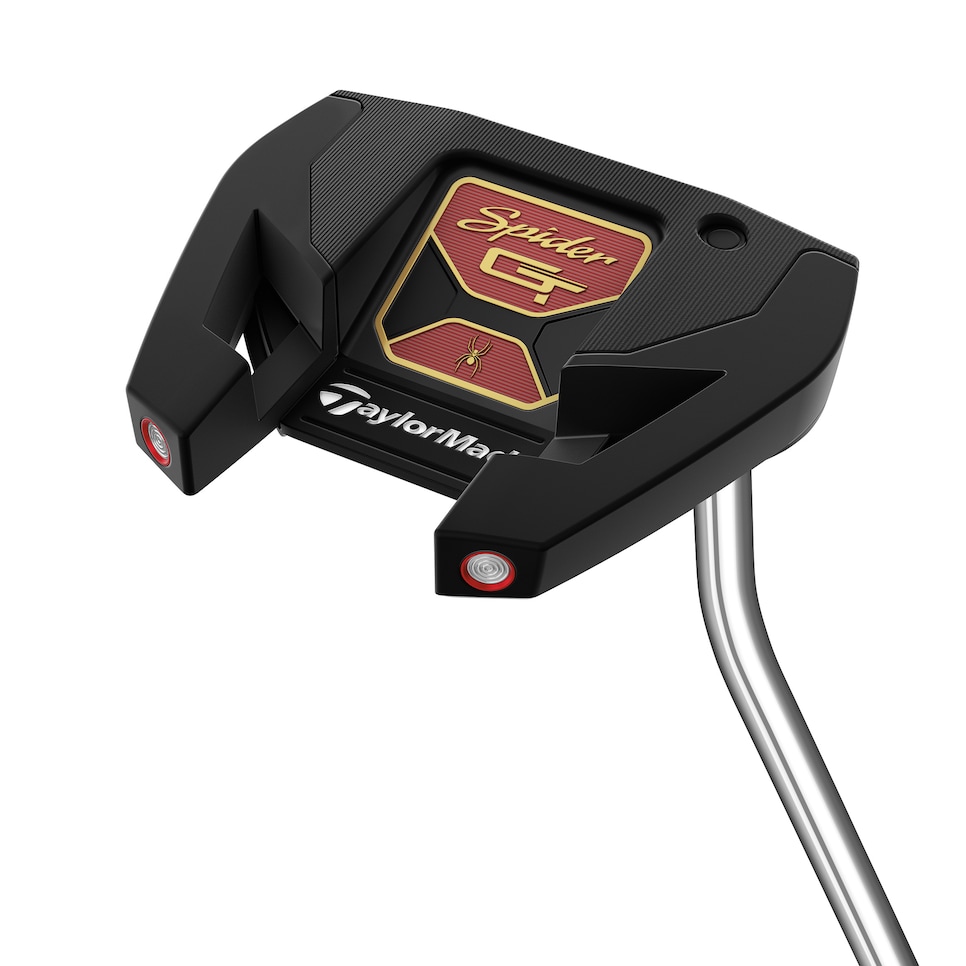 "What makes a Spider a Spider?" Demkowski asked and answered. "For us, it's a high-performance, multi-material construction. That's what we've been able to achieve with all these models here.
"Our original thinking behind the Spider was, 'If you ignore look, what can you do to get this really optimized so you have the best performing putter that you could?' That's what the original Spider was, and that's what we set out to do here, again."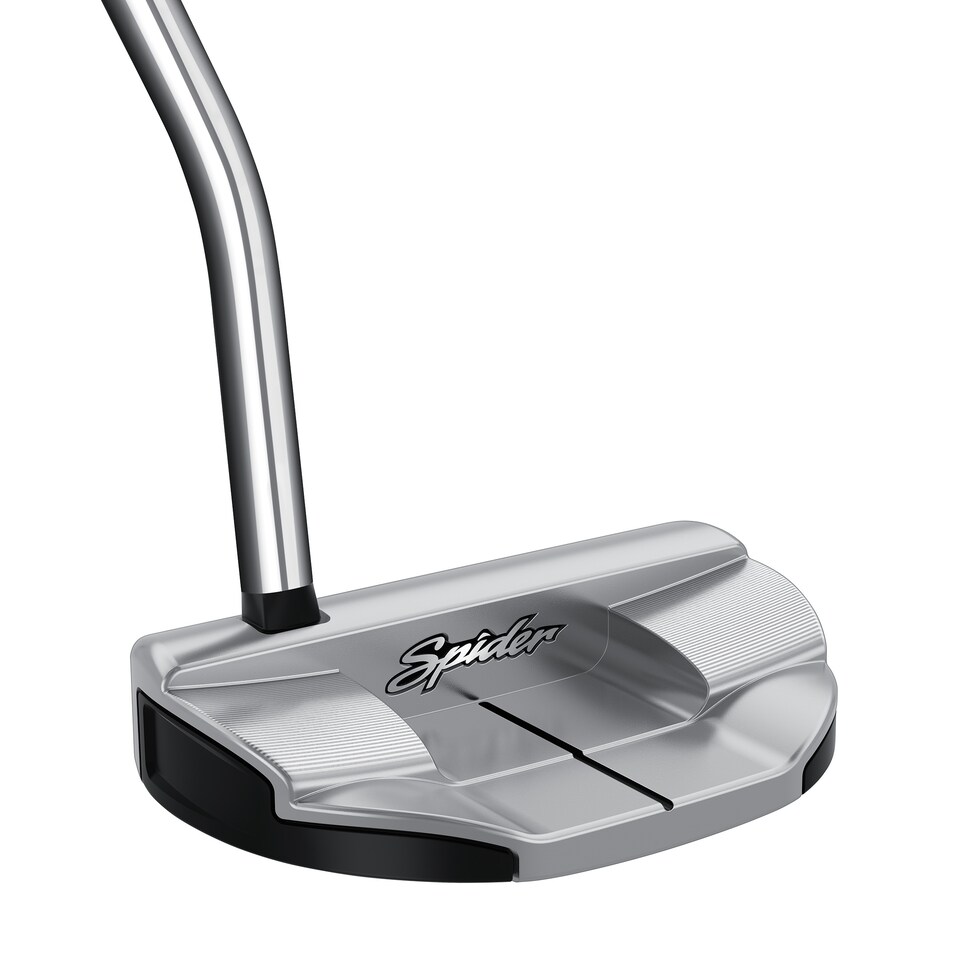 But just like in the original, the team married the desire for optimized stability with a size and shape that fits the golfer's eye, with the Spider GT offering the most distinct interpretation. This is a thoroughly fresh take on what a mallet can be and how it might perform. The Spide GT is more compact than its brethren in Spider's past, and its contemporary mallet shape—100 percent milled—takes on the shape of a smoothly stylized Star Trek-like fighter ship. The body features a full top plate made of lightweight 6061 aluminum that includes a large cavity on the sole. The two parallel arms that extend slightly rearward on either side comprise 90 grams each of tungsten.
Dividing the club into thirds shows how much the head is perimeter weighted. The sections on either side of the face combine for 82 percent of the head's total mass. In past models, a similar breakdown might have had only 60 percent of the total mass on either side of the face.
"We wanted to do something that didn't sacrifice performance, didn't sacrifice stability, but in a way that could allow us to have a different look and a different feel. It's sleeker and more streamlined but there's no sacrificing MOI and forgiveness."
Demkowski said the smaller shape of the Spider GT has essentially the same MOI as the recent Spider X models, a little over 5,000 grams/centimeters squared. What's different is that instead of continuing to push the center of gravity farther toward the back, as has been common with high MOI putters, the Spider GT focused on keeping that relationship between the CG and the hosel more around 31 millimeters as opposed to the higher 30s or even low 40s where it had been trending.
"As you start to concentrate that weight deep in those wings, you start to get that CG too far back," Demkowski said of the face-balance design. "And that can make it a little harder to return the putter back to square. When you have a more forward CG there's better dispersion control, when it's a more back CG, it's for better distance control. With this at 31 millimeters, I think we're really kind of in that sweet spot so we're not sacrificing anything."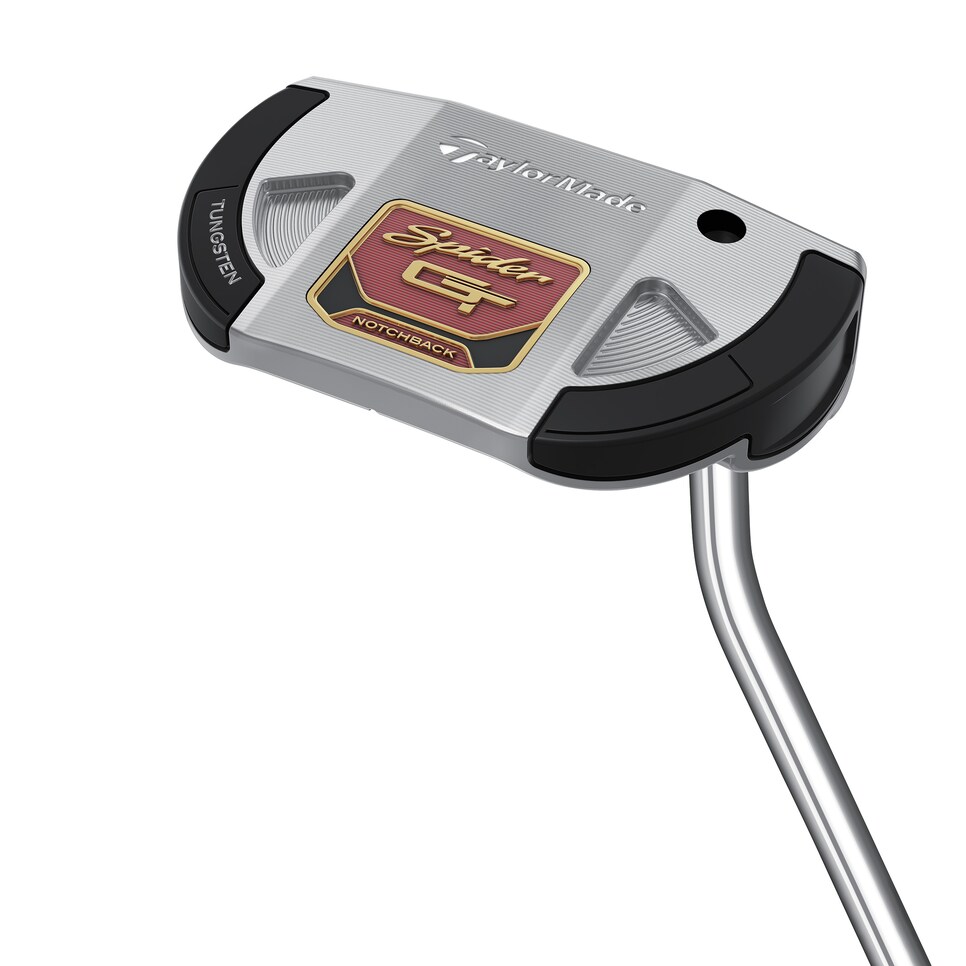 Even more compact is the Spider GT Notchback, where the CG is just 21 millimeters back from the face. Its half-mallet look includes 86 grams of tungsten in the heel and toe for high-stability on mishits. A short slant hosel option gives it 30 degrees of toe hang, more ideal for strokes that favor a natural arc.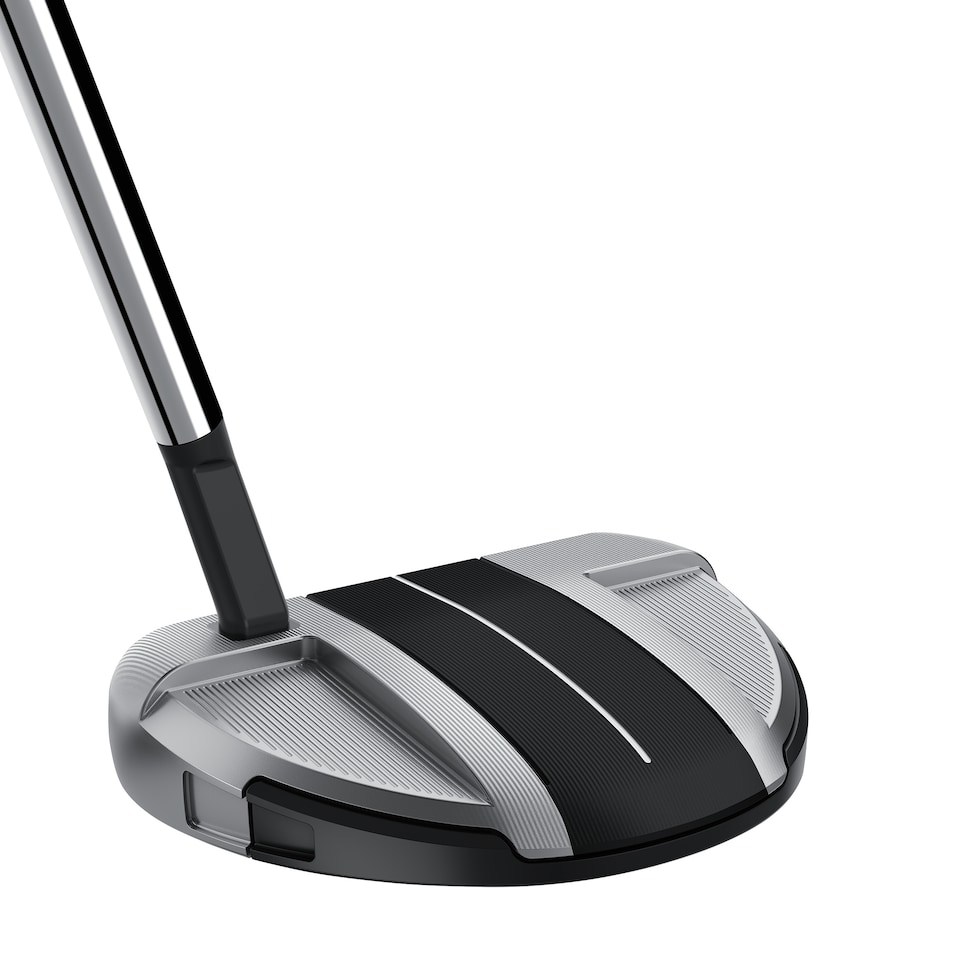 The Spider GT Rollback is a more traditional rounded full mallet shape where the center section, the width of a golf ball, curves back down to the rear perimeter. An 80-gram tungsten bar rests in the the perimeter of the sole for added stability.
The Spider GT Splitback features parallel arms surrounding a cavity flange with a contrasting white base, black center line and arrow shaped rear portion, called "True Path," to facilitate aiming. Unlike the other models which use tungsten and aluminum, this design is made of soft 304 stainless steel. To control vibrations, it includes an injection of a foam similar to that used in the company's P∙790 and P∙770 irons. It also includes a short slant hosel option that results in 25 degrees of toe hang.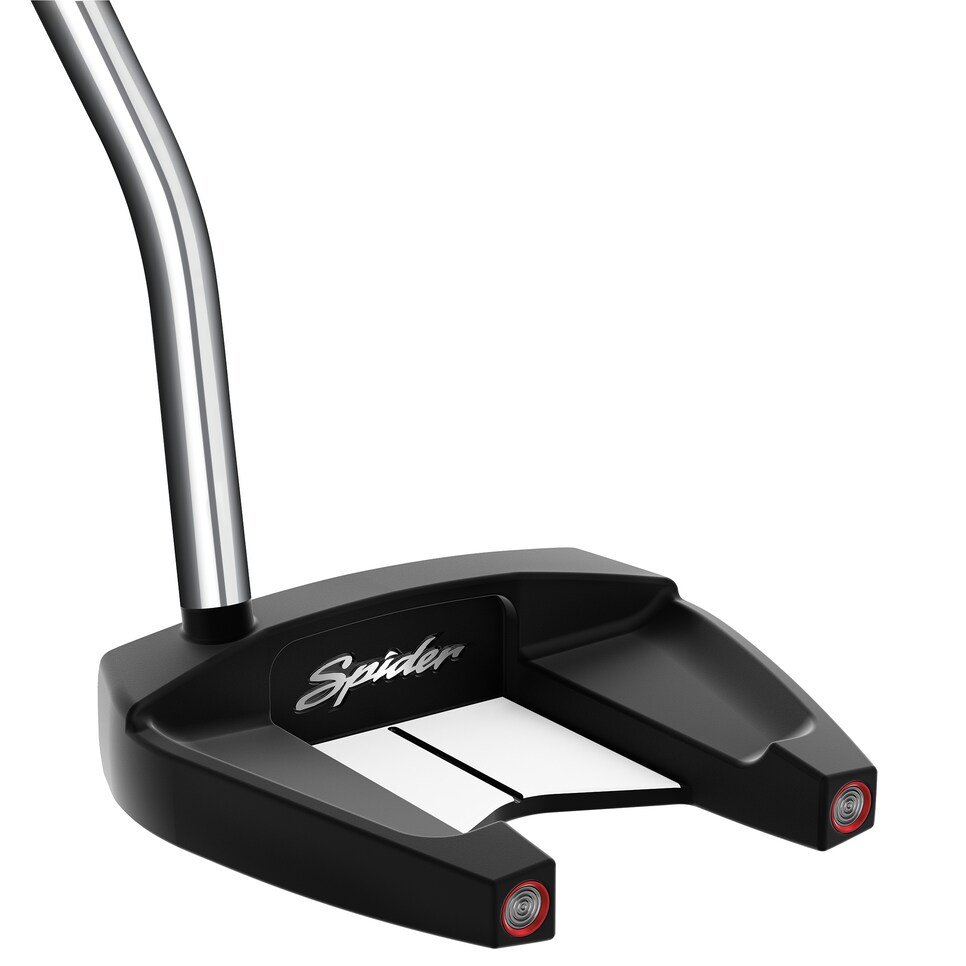 All the models also use the latest application of the company's grooved face insert designed to improve forward roll. Called Pure Roll 2, it features aluminum beams inserts molded into a thermoplastic urethane. Those eight beams are designed with a 45-degree angle to flex freely at impact causing the ball to launch from the face with less backspin, getting into a more efficient forward roll more quickly. For the new Spider GT, the TPU material is a bit firmer to better work with the thicker, softer aluminum body.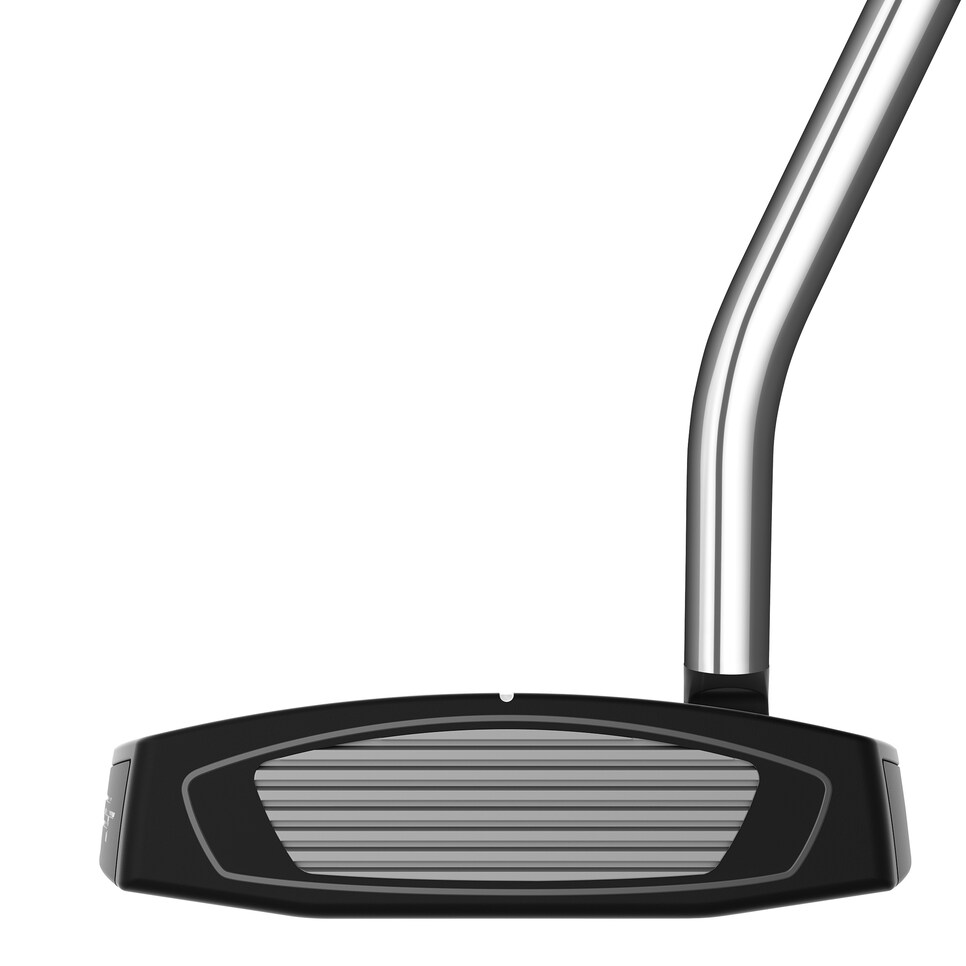 The Spider GT ($350; 33, 34, 35 inches) is available in four different colors on the top plate (silver, red, black and a white offering for women's models). The Spider GT Notchback, Rollback and Splitback ($300) are offered in 34- and 35-inch lengths. All models will be available for preorder on Feb. 15 and are scheduled to be at retail March 4.