Equipment
TaylorMade Spider FCG putter aims to mix mallet look with blade feel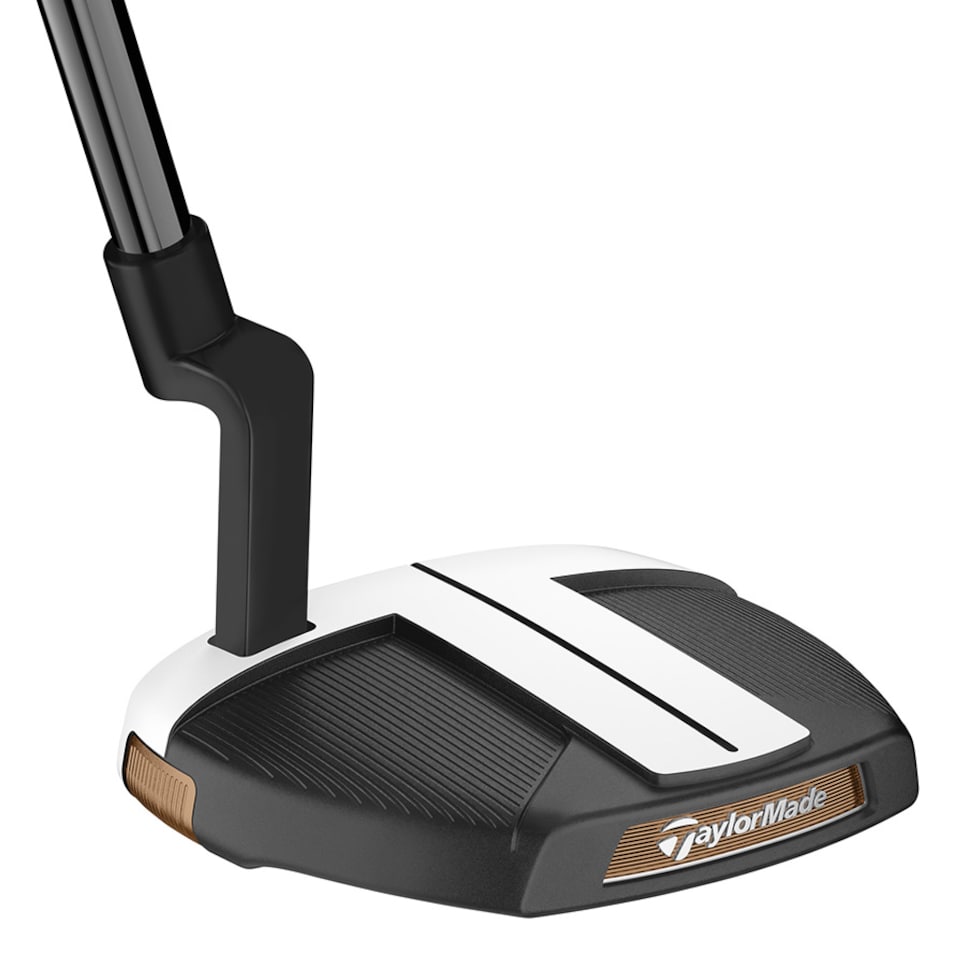 While all the technological enhancements to mallet putters today have made the oversized putter more acceptable to a wider audience, TaylorMade is taking the next step toward merging the blade and mallet communities: A mallet that's only skin deep.
The new TaylorMade Spider FCG may occupy the same space as the company's familiar extreme perimeter-weighted and extraordinarily popular Spider line of putters. But peer under the hood and you'll find a mallet with very nearly the weighting of a blade but the aim and alignment features and the stability weighting of a mallet. In short, this is TaylorMade's mallet for blade users.
The key to the new design lies in those three letters FCG, which stand for forward center of gravity. That CG position is more like what you'd find in a blade, says Bill Price, who heads product creation for the putter category for TaylorMade.
"Everything about Spider has always been about a deep CG, which makes it great for distance control," Price said. "But it's been very hard for players to jump from a blade to a Spider. We've had a lot of comments asking, 'Can we have a Spider that has a forward CG that allows that player to graduate from a blade putter into a Spider?'"
"So this looks like a mallet. But it feels like a blade."
The feel difference is all about the weighting. On the Spider FCG, 70 percent of the head's total mass is toward the front part of the putter, thanks to heavy tungsten weights on the heel and toe. On the current Spider X, nearly 60 percent of the putter's mass is toward the back end of the head. There's also a heavier grooved face insert (more than twice the weight of the insert on the standard Spider X). Made with copper, it's also designed for a slightly firmer feel.
But the off-center hit benefits of a mallet, as well as the target awareness features are still present in the Spider FCG. The heel-toe weighting reduces the falloff in ball speed on mis-hits, while a T-shaped alignment feature on the crown helps a player aim the face perpendicular to the target while also lining up the target line and stroke path front to back.
Within the sole there's also an adjustable sole weight that allows golfers to customize feel and better match swing weights to different putter lengths.
The Spider FCG is available in three shaft orientations to fit different stroke types, including a single bend for a face-balanced design, a short slant neck for a 46-degree toe hang and a plumber's neck for a 25-degree toe hang.
The TaylorMade Spider FCG will be in stores Sept. 4 ($350).