Equipment
TaylorMade SIM2 fairway woods, hybrids push forgiveness, distance for all kinds of players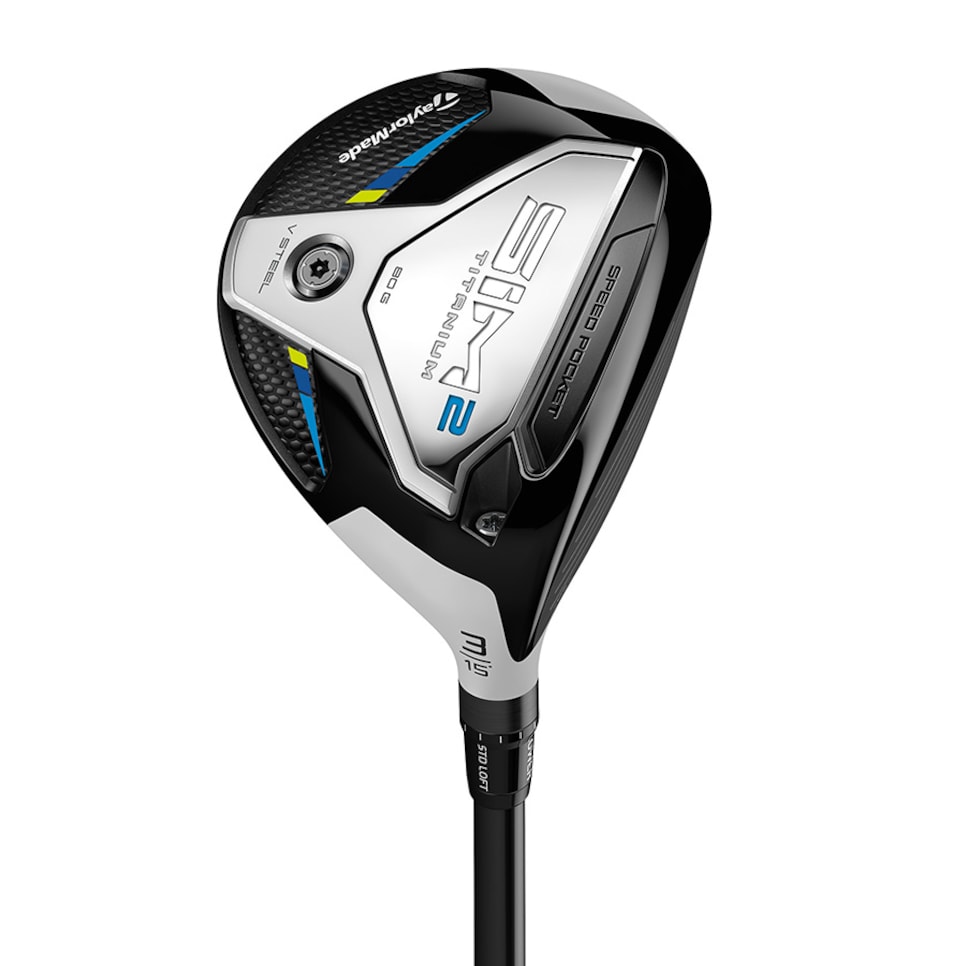 WHAT YOU NEED TO KNOW: The three new SIM2 fairway woods and two new SIM2 hybrids continue the themes of low center of gravity and reduced turf-interaction sole-shaping established in last year's models. What's added is a new emphasis on forgiveness, even for better players who prefer more compact models. The keys are increased perimeter weighting and larger, more flexible sole slots throughout the line. The lineup again includes the smaller SIM2 Titanium and two larger steel models on the fairway wood side, including a draw version. Joining the more wood-like SIM2 Max Rescue is a second hybrid in a slimmer, tour-player-inspired package that mixes forgiveness without the draw-bias tendency of typical hybrids.
Price: Fairway woods—SIM2 Titanium: $400; SIM2 Max, SIM2 Max·D: $300; Hybrids—SIM2 Rescue: $280, SIM2 Max Rescue: $250. Available for pre-order immediately, at retail Feb. 19.
THE DEEP DIVE: While the TaylorMade SIM2 lineup of three fairway woods and two hybrids is aimed at the varying specifics demanded of differing player types, one focus of all the company's new woods seems borne out by one universal truth: All golfers, whether they be tour-level stars or beginning hacks, are essentially the same: Everybody wants more distance.
The SIM2 fairway woods and hybrids go after more distance in three key ways. The first is by beefing up the off-center hit stability (moment of inertia, MOI) within each model's distinct footprint. Next is maximizing energy transfer with a center of gravity that's low and directly in line with the center of the face where the face is most flexible. Third, and not the least significant, is the tweaked V-Steel sole shape, minimizing turf interaction from a variety of lie angles.
The most ambitious entry in the lineup is SIM2 Titanium, which follows up on last year's design by making it both smaller and at the same time more forgiving. How? Well, while the special ZATech titanium alloy (first introduced in last year's SIM Titanium fairway wood) makes the face extra fast, and the larger cut-through sole channel ("speed pocket) improves ballspeed especially on low-face impacts, it's the reconfigured internal 80-gram steel weight pad in the sole that both lowers the CG and helps create a higher MOI. Previously, that weight pad was a more concentrated mass toward the front. Now, the heavier steel is a more uniform thickness stretching farther toward the back. It's why a smaller head can be more forgiving than a larger one, said Justin Kleinert, TaylorMade's senior manager of metalwoods product development.
"With a smaller head you're able to get more mass low and deep because you don't have to fight that all that back weight that's naturally there in a larger head," he said, pointing out that the SIM2 Titanium is now 170 cubic centimeters in volume compared to last year's model at 180 cc. Tour players and other better players preferred the playability of a smaller head, but not surprisingly, still want plenty of distance.
The weight pad also accomplishes the feat of lowering the CG so that it projects on the center of the face, more challenging in the small size and higher lofts of fairway woods than it is on drivers.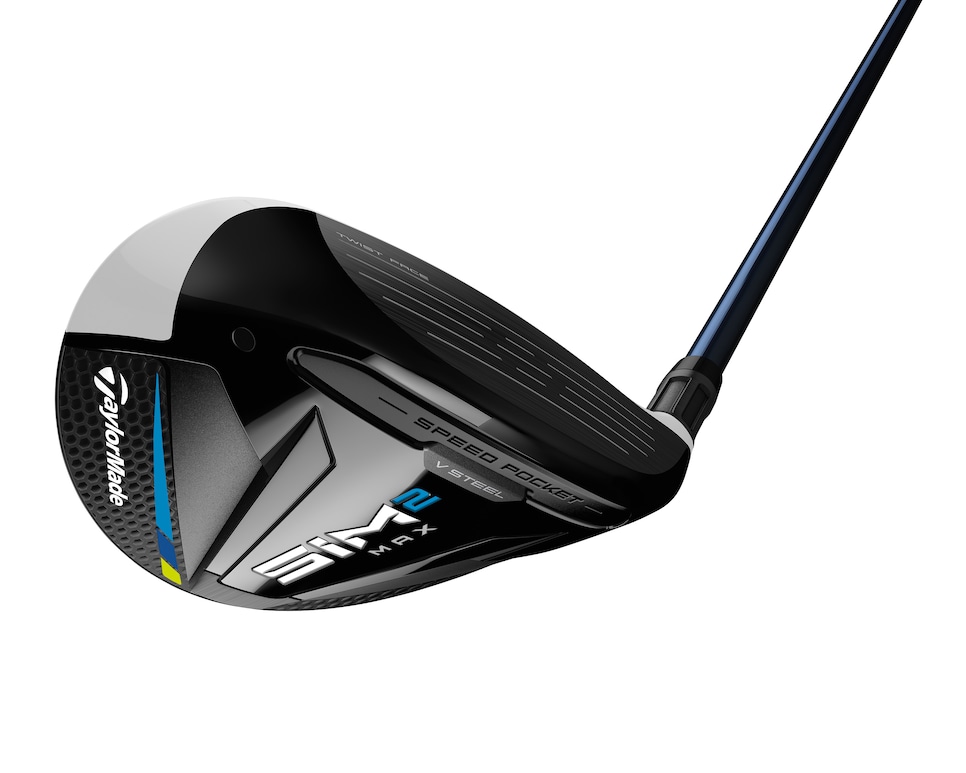 Another important part of the push toward more forgiveness in SIM2 Titanium is the larger speed pocket, which stretches farther toward the toe. "Tour players have commented how they really like the consistent distance of our fairway woods," said Tomo Bystedt, senior director of product creation. "With the speed pocket, we also don't have that big speed and spin penalty on low face hits."
The larger speed pocket is especially valuable and noteworthy given the space challenges of the adjustable loft hosel. The adjustability lets players tweak loft by plus/mins two degrees.
Those benefits of improved face flexing from the larger speed pocket transfer over to the larger SIM2 Max and draw-biased SIM2 Max•D fairway woods, too. But it's the work on the V-Steel sole, which features a lower central section and raised areas on the heel and toe, that makes the club more efficient over the ground and thus better able to take advantage of the faster face. In the latest iteration, the relief in the heel and toe regions occurs in multiple levels.
"It's that combination of making sure you're not getting turf interaction in the extreme heel and toe but you still keeping a low CG," Kleinert said, noting that a forgiving sole is critical on the larger size SIM2 and SIM2 Max•D (190 cc and 195 cc, respectively). "That's what that multi-level design does."
The SIM2 Max and SIM2 Max·D are fixed-hosel steel constructions with a loft range that extends from 15 to 24 degrees. The face is heat-treated C300 steel alloy and includes the variable bulge and roll face curvature known as "TwistFace" for tighter dispersion on off-center hits.
All three fairway wood models also benefit from the weight-saving carbon composite crown piece to help lower the CG.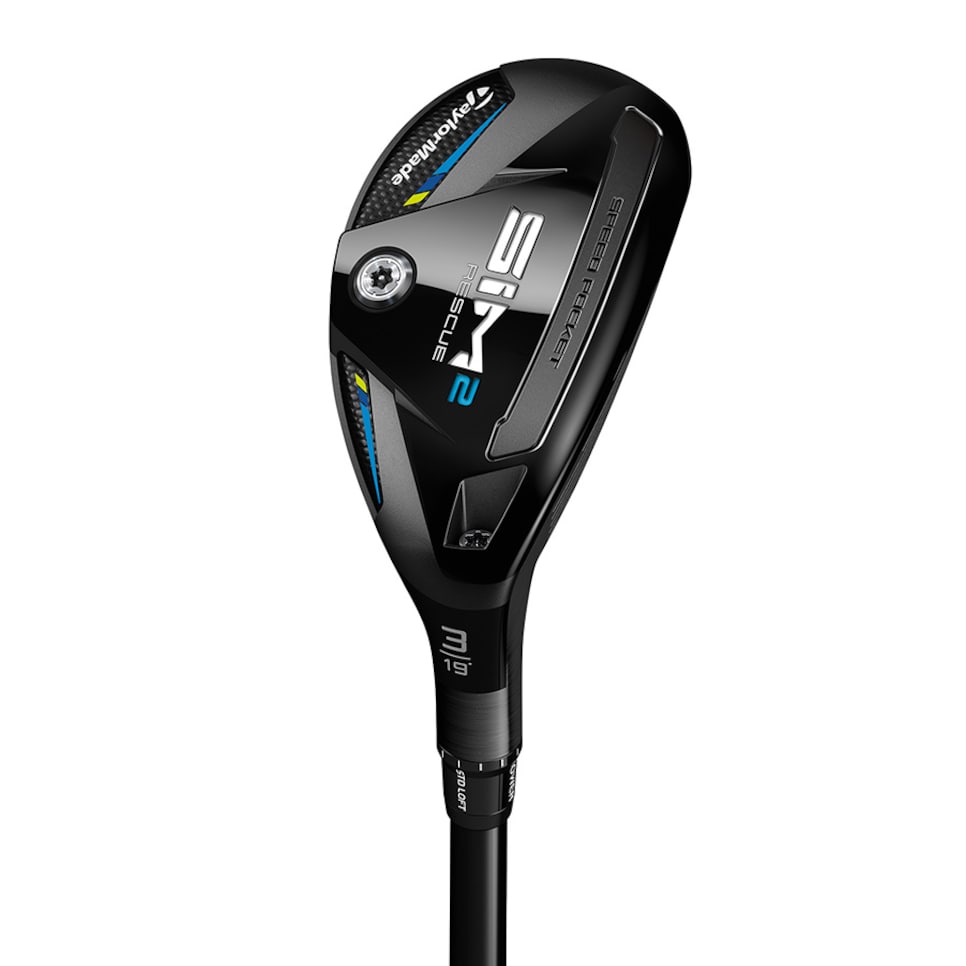 The SIM2 Max Rescue and new SIM2 Rescue hybrids also benefit from the V-Steel sole shape. The former is a larger profile model that in its past form actually was played by some tour players (TaylorMade staffers Dustin Johnson and Rory McIlroy) as a kind of high-lofted fairway wood. A large sole channel and C300 steel alloy face provide ball speed improvements.
The addition of the SIM2 Rescue offers the sleeker hybrid shape that many better players prefer but without the challenges of draw bias that has turned those same players away from hybrids. Bystedt said it features the largest speed pocket on an adjustable hybrid in company history. That slimmer front to back measurement fits a better player's eye, but the longer heel-to-toe measurement boosts forgiveness on off-center hits.
"Our challenge was to create this distance hybrid idea but bring it in a more players shape," Bystedt said, noting that the MOI of the SIM2 Rescue is much higher than on the M3 and GAPR models of the past. "In drivers and fairway woods, you're never having to give up something that goes far for something that looks good to your eye. Even though it's been a bit of an elusive concept, we wanted these players to not have to make that tradeoff."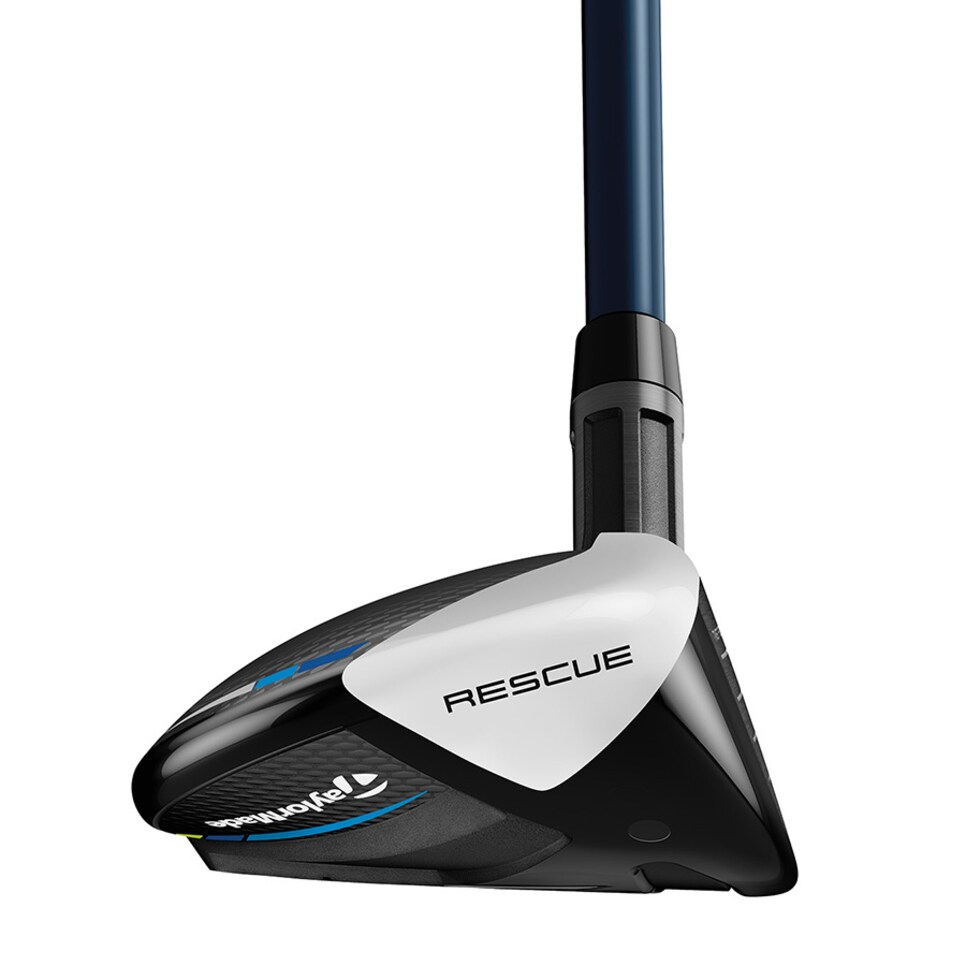 The SIM2 lineup of fairway woods and hybrids is available for pre-order immediately and at retail Feb, 19. The SIM2 Titanium fairway wood ($400) is offered in three lofts (14, 15 and 19 degrees). The SIM2 Max (15, 16.5, 18, 21 and 24 degrees) and SIM2 Max·D (16, 19 and 22 degrees) come in eight lofts ($300). The SIM2 Rescue hybrid ($280) comes in three lofts with a hosel that tweaks loft by plus/minus 1.5 degrees (17, 19.5 and 22 degrees), while the SIM2 Max Rescue hybrid ($250) comes in five lofts (19, 22, 25, 28 and 31 degrees). All SIM2 metalwoods are available for pre-order immediately and arrive at retail Feb. 19.