Equipment
TaylorMade P790 irons now offering limited run black version with all the technology of the original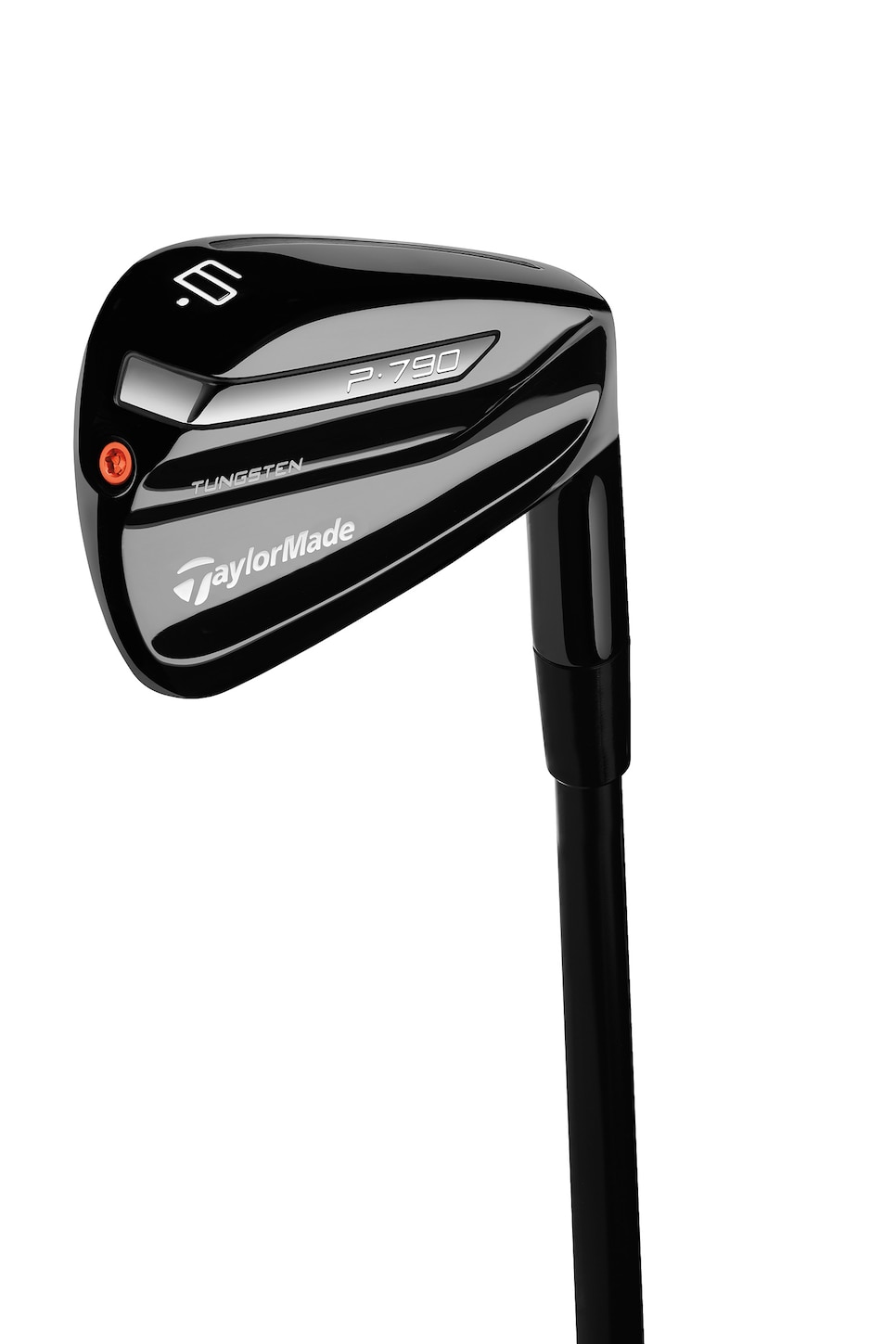 The TaylorMade P790 irons have been a surprise success for the company with their better players shape and their bigger selling price, but that success has spawned a new option launched today, the P790 Black.
The P790 irons, which are the company's No. 2 selling iron and one of the top five selling iron models on the market according to Golf Datatech, looked to combine precision and power in the players distance iron category through the use of a hollow, forged construction that featured a distinctive face insert and proprietary internal foam filling. The hollow design utilized an L-shaped face insert made of forged 4140 carbon steel. The benefit of that material and construction was that it could be forged as thin as 1.75 millimeters, according to TaylorMade's Tomo Bystedt, or 20 percent thinner than the company's PSi irons, for example. Also making that thin face possible was a foam filling, called "Speedfoam," designed to support the face and allow it to flex and deliver more ball speed.
"Products like this in the past have taken advantage of different benefits of hollow construction, either to get forgiveness or to manage feel or to get more speed with a thin face," said Bystedt. "What if you could do something that takes advantage of all the benefits? That was kind of our mission here. How do we get all of the speed and make it feel really good at the same time and obviously deliver a look and appearance that a good player would love to look at? That was the brief that we set out to do."
Like the original P790 irons, the sole includes a slot for improved flexing on shots impacting the lower portion of the face. The set also utilizes tungsten weighting through a metal-injection-molded section placed internally in the 3- through 7-iron for better stability on off-center hits and an optimized center of gravity.
The black finish comes through a PVD process that produces a high-gloss finish. The black head is married with an all-black version of the True Temper Dynamic Gold 105 shaft.
Available online and in select stores, the P790 Black will retail for $1,600.