New irons
TaylorMade's P790 Black irons feature all the tech of the original but with a new look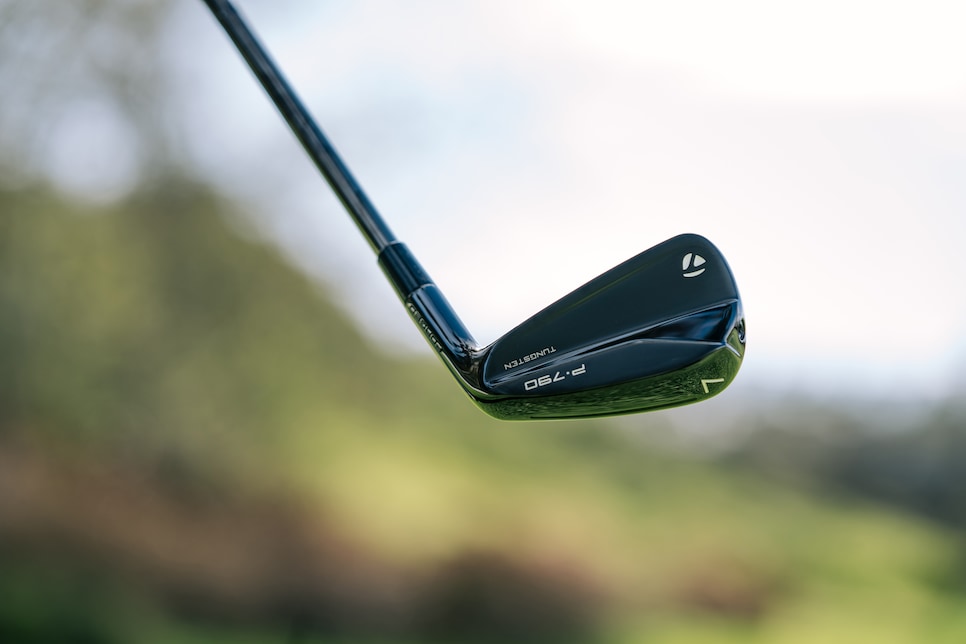 TaylorMade P790 irons are known for their ability to produce impressive distance in a better players shape, but some golfers want even more, namely an all-black version. TaylorMade has answered that call with a new all-black P790.
The black finish comes through a PVD process that produces a high-gloss finish. The black head is coupled with an all-black version of the KBS Tour Lite Black shaft and Golf Pride's Z-Grip 360. The irons will retail for $1,500 for a seven-piece set.
Of course, the irons feature all the technology engineered into the third generation of the P790, including a thinner face and more than double the tungsten of its previous version. That faster, more forgiving design is fueled by a new, lighter urethane foam filling—Speedfoam Air—within the hollow-body design.
Inside the hollow, multi-piece design, what was known as Speedfoam is now significantly lighter (hence, Speedfoam Air). This version of the lightweight urethane material, is 69 percent less dense than the original, saving about 3.5 grams that can be redistributed in the head.
The foam supports a thinned face that gets down to 1.5 millimeters at its thinnest points in the perimeter, or about the thickness of a penny. The variable thickness face, which features the inverted cone-shaped pattern that has been the hallmark of TaylorMade designs for two decades, wraps around the sole in an L-shape. A cut-through slot behind the face in the sole allows for optimal face deflection, especially on impacts below the center line.
The thinner face flexes better and creates an area that features a high spring-like effect, or COR, of .800 that's nearly a third larger than before.
The weight savings from the new foam interior and the thinner face gets an additional boost from a thinner-walled structure in the back of the iron's hollow-body construction. Previously 1.6 millimeters thick, the back wall is now just a millimeter thick. All of those elements redistribute enough mass to allow for a 31-gram tungsten slug that is positioned a little lower and more toward the toe than in the past. That lines up the face's most flexible center with the center of gravity for better energy transfer, putting more speed in an area from low heel to high toe where most shots are hit.
Same tech, new look. Just what many golfers want.