TaylorMade P760 irons feature tour-preferred shaping with selective game-improvement guts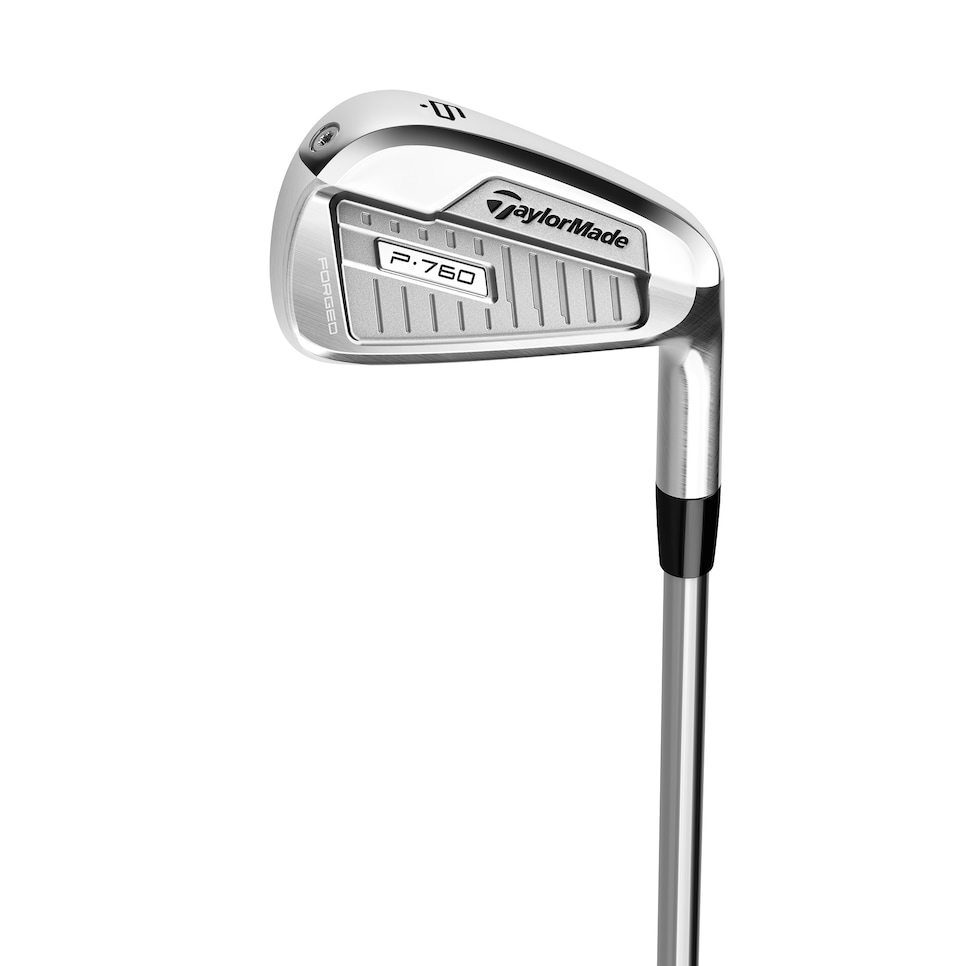 The new TaylorMade P760 irons, positioned to be the company's No. 1-played irons on the world's professional tours and targeted for better players, reflect that rare and difficult challenge for golf club engineers. Instead of the relentless pursuit of higher, farther and faster that drives almost all of their other technological pursuits, these tour-oriented irons must walk a fine line to please the most particular of players.
In short, according to Bret Wahl, TaylorMade's vice president of R&D, sometimes in designing irons for some players, "better" starts with the subtle and builds gently to the aggressive technologies usually reserved for game-improvement irons. It's taking the same concept of adding game-improvement features developed for average golfers with an overriding emphasis on the feel and shape traditionally found in tour-played irons. In the past, better players haven't opted for as much of the game-improvement aspects as they could have, or if they have, they've done so with multiple kinds of iron designs within the same set that may not perfectly mesh.
"That's the inspiration," Wahl said. "How do we take those principles to this player who typically has had to compromise? Even the guys now who are playing the P790 down to the P730 in the short irons, that's a big change in size and shape and sole width. It can work in the 3-iron for them, but I think we challenged the team to make something so this player has to compromise less."
The 3-iron through 7-iron on the P760 irons are a multiple-piece design that includes a forged 1025 carbon-steel body (including hosel and sole) and a thin SUS630 steel face insert, along with the elastic foam filling supporting the face. It's a similar construction to the P790 irons, although the face is not quite as thin as the 4140 forged carbon-steel sheet used in those irons, which are a larger shape than the P760 irons.
Another key principle in the design of the P760 irons is the set's progressive nature, which increases the game-improvement aspects as the clubs move from the short irons to the long irons. Everything from blade length, offset and top-line width (a little thicker as the iron lofts get lower) is progressive in form, including hosel lengths that get shorter as the irons get longer so the center of gravity can get lower to help those lower lofted clubs launch shots higher more easily.

Even the use of the Speedfoam filler changes through the middle and long irons, with more in the long irons to aid forgiveness and help enhance speed. The foam is injected in varying amounts through a port in the toe of each iron. But, Wahl says, in a carefully graduated manner.
"We're an innovation company so you always want to have a technology that benefits players, and I think we want to do that in the right ways," he said. "This set is the one where you say there's still something very aesthetic and confidence inspiring about certain shapes and sizes. And yet look, we have an opportunity to do something with speed that's not just repackaging previous cavity-back players irons. Honestly, the face is thin on these long and middle irons, so these have speed. The smaller face area is really what speed limits these."
Of course, the effort isn't to force these players into all-out game-improvement. Even more than four decades into the era of game-improvement concepts in iron designs, there are some design elements that require patience for certain player types. Like the subtle chamfer on the soles of the P760 and the straighter leading edge, those elements may matter as much or even more than speed and forgiveness to these players, said Brian Bazzel, TaylorMade's vice president of product creation.
"We often tried to push the envelope in this category before, pushing it further than what that golfer is willing to accept," Bazzel said, noting the sole design. "There's more nuance to it than we give it credit. Trying to understand that and push them toward a path we think is better. That is exactly the balance we're trying to achieve."
The P760 irons are available in 3-iron through A-wedge lofts and come standard with True Temper Dynamic Gold 120 steel shafts ($1,400). They will be in stores in November.
You are using an unsupported version of Internet Explorer. Please upgrade to Internet Explorer 11 or use a different web browser.