Equipment
TaylorMade P730 irons, seen as tour prototype for months, now readies for consumer launch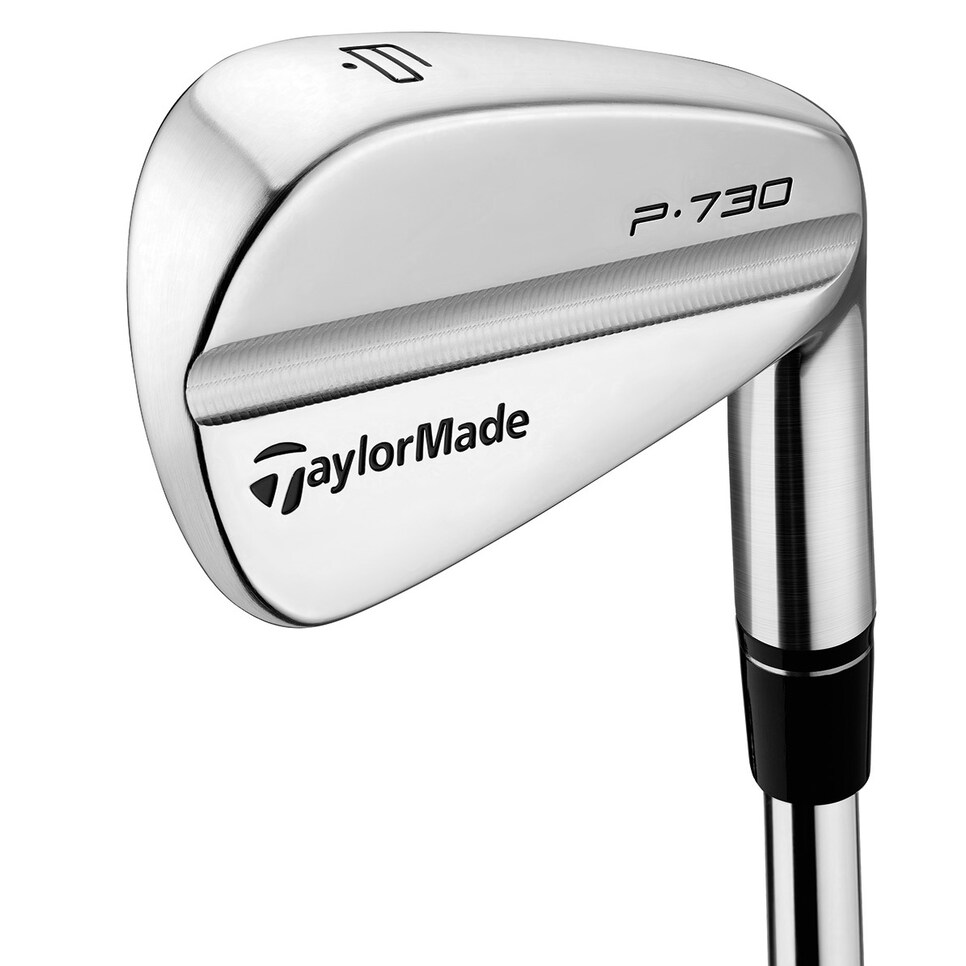 TaylorMade unveiled its new P730 irons, a one-piece forged iron design months ago. We just didn't know it. Now, the full story is out and the clubs will be soon, too.
First presented and put into play in May when Rory McIlroy announced he was signing with TaylorMade, the muscleback blade is TaylorMade's first update to that category in nearly four years, replacing the Tour Preferred MB 14. It was not a change they made easily, says Tomo Bystedt, senior director of iron design.
"When we were first showing them to Dustin Johnson, he said 'Why would you make another one? This one is perfect,'" Bystedt said. "So we had to deconstruct what he was saying. Looking at what he liked and looking at what we could improve that wouldn't detract from those things.
"We knew there was a little bit of work to do shaping wise. But it was one of those things that you couldn't really get out of the player until you showed him where we could go with it."
McIlroy's satisfaction with the custom milled prototype set they first presented him in May made it clear to Bystedt and his team that they were on the proper path, and other TaylorMade staffers Justin Rose and Johnson are putting versions in play, with Johnson's being the version that will come to market.
One key shift in the P730 irons' design can be seen in the milled out channel along the back. Bystedt said that input from Rose said that these better players wanted an iron with less moment of inertia (or stability on off-center hits) in the heel toe direction, typically found in even the slightest cavity back forgings.
"Justin was saying that when you're trying to shape the ball, you don't want to do anything different in your swing, you don't want to overrotate your hands, you don't want to set up differently with your stance—it should almost just be a thought, telepathic," Bystedt said. "Part of that struggle that Justin's had with our cavity backs is having too much inertia so that when he's trying to hit a draw it wouldn't turn over enough."
So the P730 irons feature a shorter blade length (only by a millimeter) to reduce that stability in the heel-toe direction. But the milled channel helps them restore some stability in the top-bottom direction so shots slightly higher on the face (Bystedt says half a groove) perform the same.
"So by creating this channel in the middle we moved some of the mass up to the top of the blade. Catching it just half a groove high on the face it seems to go the same. Might not be noticeable in a non-tour iron but it is for this type of player."
The P730 irons will be available Nov. 1 ($1,400, 3-iron through pitching wedge).