Equipment
TaylorMade Offers USA-themed Special Edition M1 Driver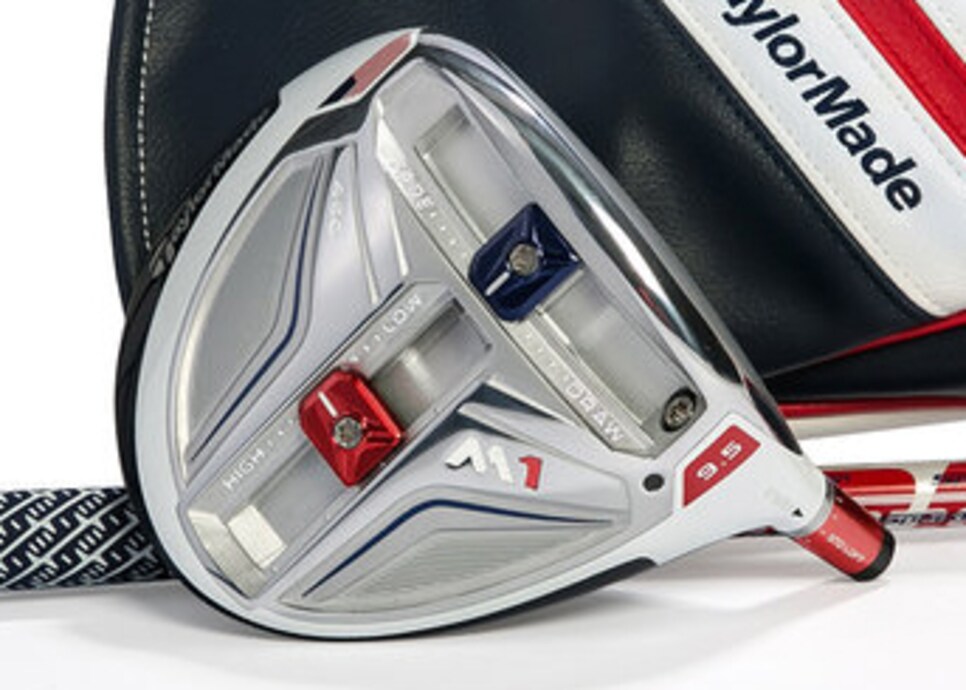 Inspired by the U.S. Open victory by marquee staff player Dustin Johnson and his impending appearance representing the U.S. in September's Ryder Cup, TaylorMade announced today the availability of a USA-themed, red, white, and blue version of its popular M1 driver.
The new Special Edition M1 model features the same technology and shaping as the original M1. Those key features include a weight-saving carbon composite crown construction and T-shaped track for two moveable weights that can variably and independently alter center of gravity bias both front to back and heel to toe.
The cosmetic enhancements include changes to both the crown and sole. Instead of the M1's usual gray-black translucent weave finish on the crown contrasting with the white front section, the Special Edition M1 will change to a translucent blue coloring on the carbon composite crown. On the sole, the 15-gram weight that moves from heel to toe is now blue in color, while the 10-gram weight that moves front to back is red. Also, the black base color to the sole is now a white PVD finish, the hosel sleeve is red as is the alignment aid on the crown.
The shaft also is a special edition Fujikura Speeder 661 Tour Spec and the grip is a Golf Pride Z-Grip Patriot.
The Special Edition M1 will be available August 26 ($800, 9.5 and 10.5 degrees).