Equipment
TaylorMade M CGB irons make case that "technology in irons has moved on just as much, if not more, than any other product category"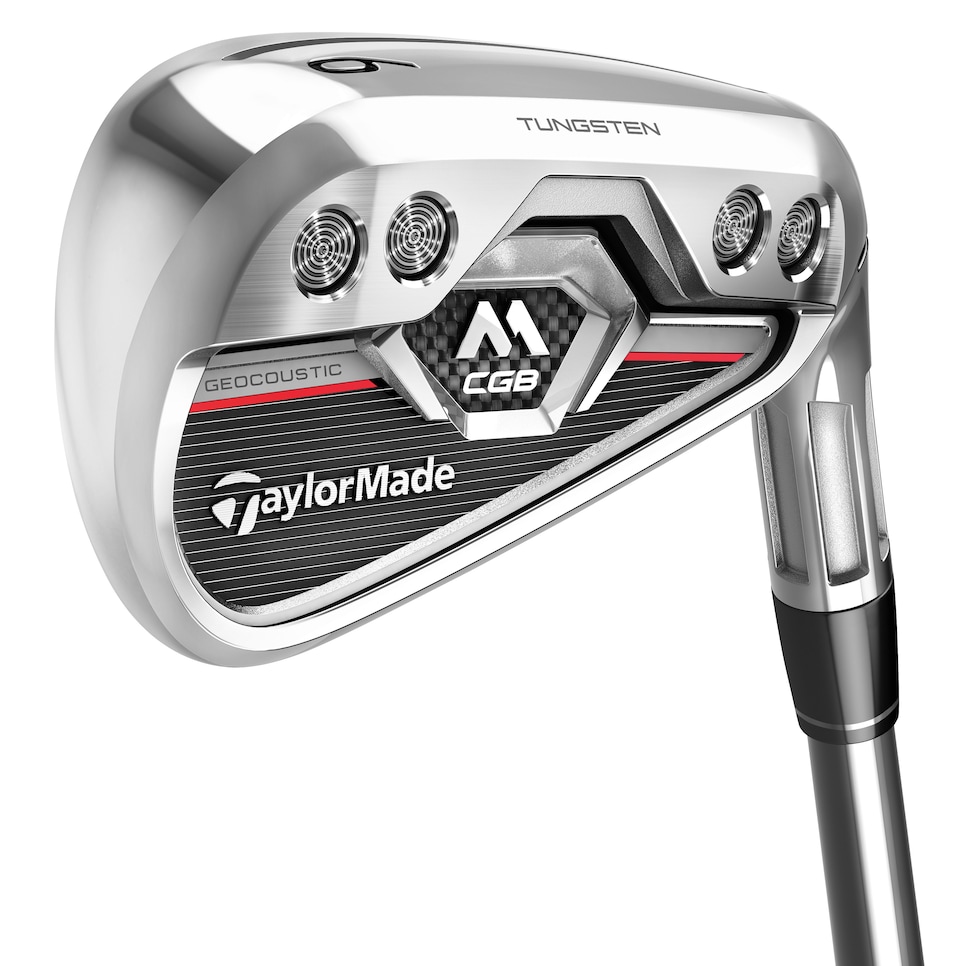 The TaylorMade M CGB irons may have been built with a nod to the company's successful super game-improvement irons of the past, particularly the r7 CGB Max. But making faster-faced, multi-material, game-changing irons was a lot easier a decade ago.
That's why the M CGB irons reflect a more aggressive approach than TaylorMade has employed before in game-improvement irons, said Tomo Bystedt, TaylorMade's senior director of iron creation. Most of today's premium game-improvement irons already have faces that flex at the USGA limits to produce the highest ball speeds. But for the player looking for super game-improvement performance, those irons fall short. The typical set might have that kind of fast-face performance in some of the irons, but then as the set moves from mid irons to short irons, the toplines get thinner and off-sets get reduced and centers of gravity shift higher all to make the game-improvement iron set progress in a way that appeals to a mid-handicapper.
"In designing that product we end up making some compromises to certain golfers," he said. "Because ultimately the 25-handicapper, like my dad, he couldn't care less about how much offset is on his 9-iron or how thin the topline is. He wants to get the ball in the air, wants it to stay on the greens, wants to hit less club into par 3s and wants a club that looks good in the bag and [one that] he's proud to play."
That's why M CGB irons have ultra-thin faces (as thin as 1.5 millimeters or about the thickness of a nickel) all the way through the set to produce consistently high spring-like effect. The M CGB irons also feature TaylorMade's face slots to expand the face's most flexible area, as well as a sole channel, the company's proven "Speed Pocket," to improve ballspeed for impacts low on the face.
Four metal-injection molding (MIM) tungsten weights low and in the rear heel and toe lower the center of gravity for higher launch, as well as improve the moment of inertia for higher stability on off-center shots.
The slightly weaker lofts in the longer and mid irons combine with the faster flexing face and the tungsten weighting to produce a club with what Bystedt said is the highest peak height of any TaylorMade iron since 2012.
"We're not trying to create more spin, we're trying to get more distance and height and forgiveness with every club in the bag," Bystedt said.
The M CGB irons also utilize some higher-end technologies to improve feel, like the vibration-damping Hybrar material found in the company's PSi irons and hidden ribs in the topline. "This iron feels so much softer [super game improvement irons of the past] because we understand the geometry so much better and how to dampen vibration and how to design the head to maximize the sound through just stiffening it in the right places just like we've done with metalwoods," Bystedt said.
An exclusive to TaylorMade lightweight Nippon shaft (NS Pro 840) also helps with the launch. Even TaylorMade's proven inverted cone variable-face thickness design is shifted toward the heel on the M CGB irons to help these types of players produce shots with more draw-based distance.
Bystedt also said a final key was making the M CGB irons look traditional. "This player, who's probably been playing for a while, wants a club that doesn't look like it has training wheels on." he said. "He doesn't want it to scream 'Hey, I'm a beginner.' This set looks like you're a golfer. It's all cavity backs, they don't have these huge wide soles."
Bystedt said drivers have gotten most of the attention in golfers' minds when it comes to technology. That's now changing.
"I think people are a little skeptical and while they might believe drivers have gotten better because they've gotten bigger, they just don't realize that technology in irons has moved on just as much, if not more, than any other product category," he said. "And you're hitting a lot more iron shots during a round so if you can overhaul your iron game, you're going to score a ton better."
The M CGB irons will be available in stores September 29 ($1,200 for NS Pro 840 steel; or $1,400 for UST Recoil 460 ES graphite). They will be offered in eight-piece sets, starting with the 4-iron and running through gap ("A") wedge or sand wedge.