Equipment
TaylorMade just put 417,792 different putters on the market (you read that right)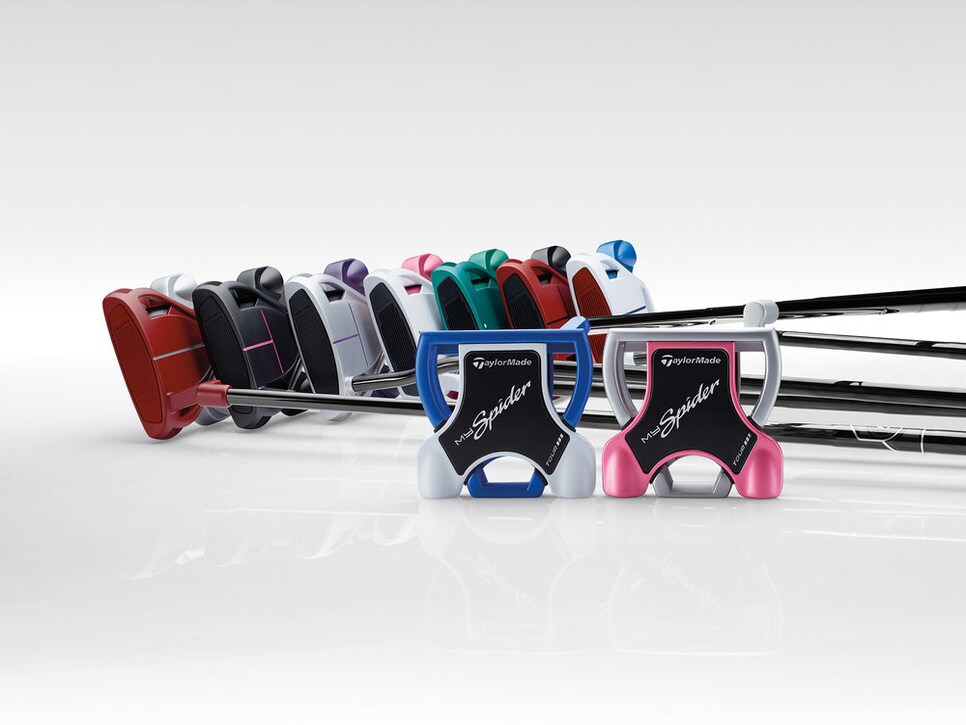 HILLIARD, Ohio—To a journalist, math skills are about as useful and reliable as a pizza-parlor napkin. That's why the following computation had to be confirmed by a precalculus teacher. Yes, really. TaylorMade has a new program where you can go online and customize one of its popular Spider Tour putters. There are plenty of options, including the ability to choose the color of the head, the grip, the type of shaft and club length. There are so many options, in fact, that you could order 417,792 different right-handed putters (thank you, Meghan Parker, a pre-calc teacher in Fairfield, Conn.), and they all would have at least one thing different than the next. At $360 a pop, however, you might want to go easy.
"This was the brainchild of us seeing other industries—apparel, automotive, things of that nature—being able to customize," says Paul Demkowski, TaylorMade's manager of product development for irons, wedges and putters. "We thought that with Spider already coming out in a couple of different colors, it would be a great product to let golfers customize even more."
Here's how it works: Go to TaylormadeGolf.com, and click the MySpider link located under the Custom banner. The interactive page lets you choose from dozens of options and preview your choices from several different camera angles in display boxes. Unless you're really indecisive, you can get through the building steps in a few minutes. There are eight colors for the putterhead, the sightline on top of the head, and the recognizable nodules on the back of the putter head that TaylorMade calls "wings." You also can choose from three different shaft styles and 17 different lengths. Left-handers have one less option than righties (no L-neck hosel). Once you're done building a putter and press the order button, you'll have to wait three weeks to get it, as it comes directly from the company's factory in China, Demkowski says.
"This looks like a proper putter to win the Masters with," he says.