Equipment
TaylorMade Hi-Toe wedge expands Milled Grind line with high-lofted special that's current and throwback at the same time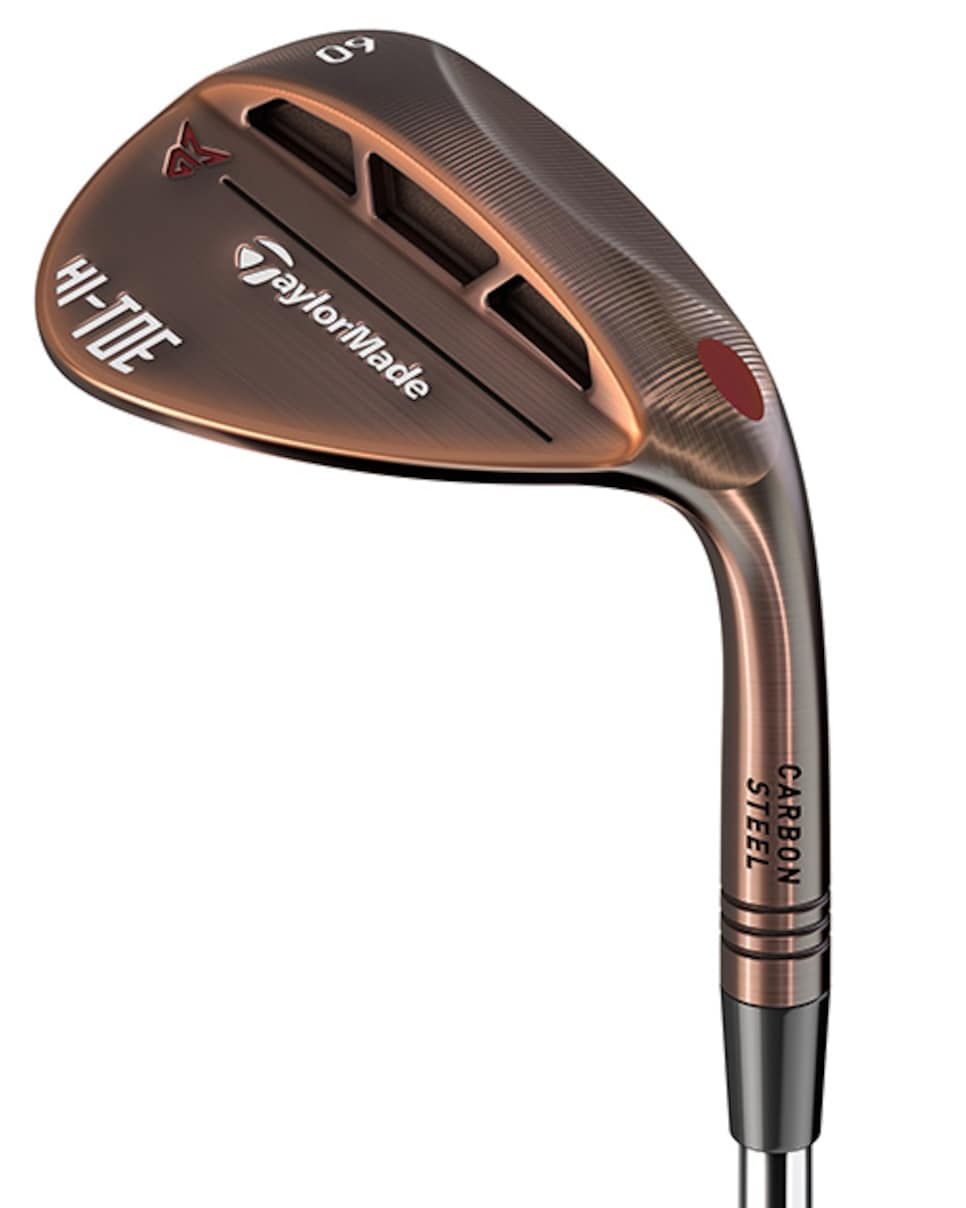 TaylorMade's new Hi-Toe Milled Grind wedge, a design that drew inspiration from both the company's current staff of top tour players as well as from a decades-old model, expands the Milled Grind series to include a distinctive shape aimed at producing lower-launching and higher-spinning shots around the green.
The Hi-Toe features a raised upper corner that is reminiscent of several higher-lofted specialty models introduced in recent years, all in some way inspired by the Ping Eye2 L-wedge, first introduced in the mid-1980s.
"That high toe gave it that high center of gravity, which is better for low launch and makes it a little bit harder for that club to release so you can keep that face open a little longer for a lot of those shots around the green," said Paul Demkowski, TaylorMade product development manager for wedges.
The Hi-Toe's design also includes a refined update of the sole shape of the company's ATV wedge sole first introduced in 2012. It's able to be reproduced more efficiently through the computer milled sole shaping process used throughout the Milled Grind line that replaces the less exact casting and polishing method that is traditionally used in wedge manufacturing.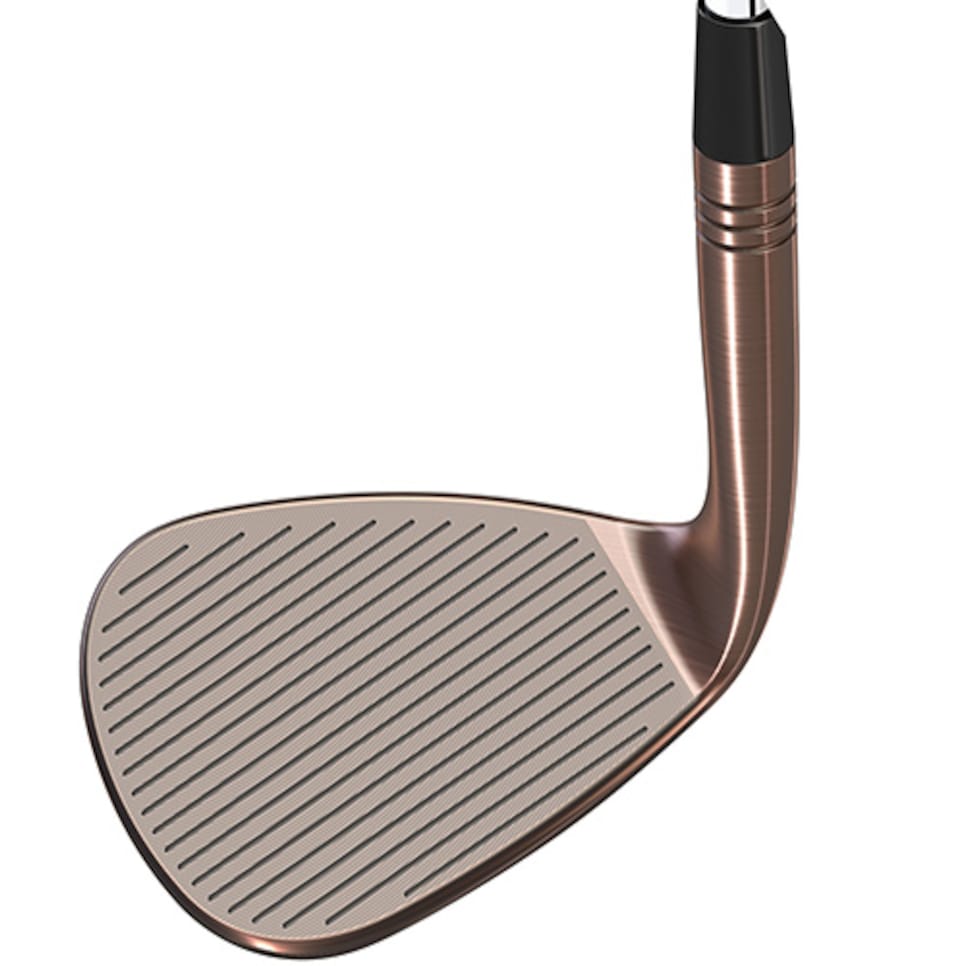 No less noticeable on the Hi-Toe is how the grooves run completely across the face into the upper toe region. It's the result of input from the TaylorMade tour staff, led by Dustin Johnson, who put the club in play last fall and used it in his victory at the Sentry Tournament of Champions to start the year in Hawaii. Other TaylorMade tour staffers like Jon Rahm, Rory McIlroy and Justin Rose have put the wedge in their bags, as well.
"Players told us by having the grooves run all the way across the face, it gave them more confidence to open the face and cut across the ball," Demkowski said. "On a traditional wedge, they said they were making contact in the toe where there are no scoring lines."
The Hi-Toe removes mass with three cavities in the lower portion of the back of the sole to further help raise the center of gravity in an effort to increase spin on partial shots. As well, the Hi-Toe uses a lighter, 115-gram shaft (KBS Tour Hi-Rev 2.0 also for more spin, another result of tour player input.
The Hi-Toe joins the rest of TaylorMade's Milled Grind lineup, first introduced last year. The Hi-Toe will be offered only in higher lofts (58, 60 and 64 degrees). It is scheduled to be in stores March 2 ($170).