News
TaylorMade's Christmas card might just have revealed a big change on the equipment front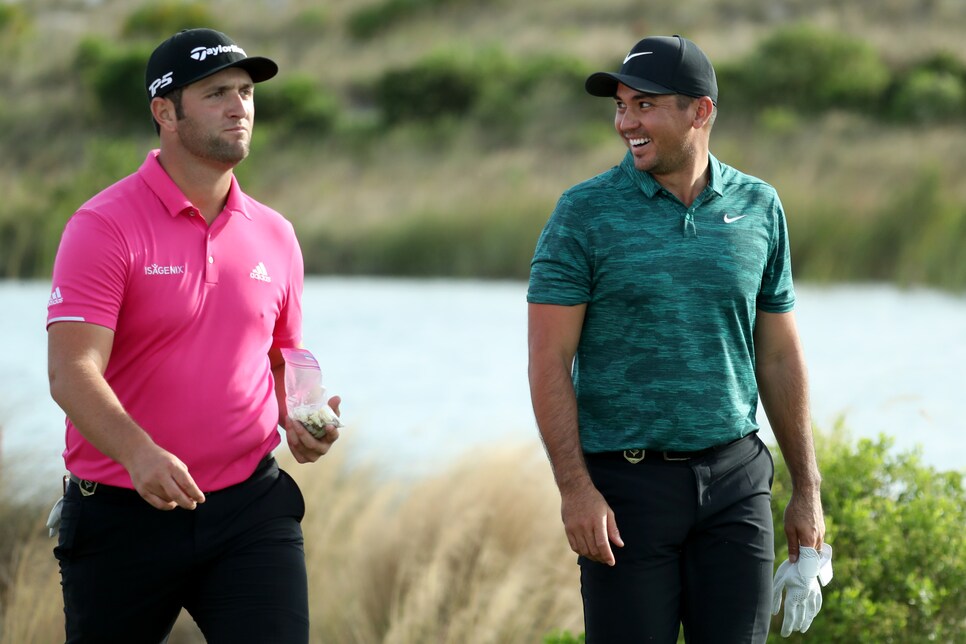 On Monday, TaylorMade announced it had signed Tommy Fleetwood to an already stacked tour staff that included Dustin Johnson, Jon Rahm, Rory McIlroy, Jason Day, Tiger Woods, Collin Morikawa and Matthew Wolff. A day later, however, the company put out its annual holiday card where it normally features its players. Conspicuously absent: Rahm and Day.
Rumors about Rahm have been circulating for the better part of a month, but not so much with Day, who, during his last contract with TaylorMade that started in 2017, signed on for equipment only and inked a separate deal with Nike for apparel.
Rahm, who earlier this year ascended to the top of the World Ranking, has a close relationship with TaylorMade CEO David Abeles, best exemplified by their partnership at AT&T Pebble Beach Pro-Am. Day has been with the company since turning professional in 2006, but sometimes an agreement simply can't be worked out.
In the case of Day, he might simply opt for being an equipment free agent as he still has the lucrative Nike deal. As for Rahm, the potential suitors might be limited given the equipment endorsement landscape. Titleist is not a company known for offering mega-deals and, in fact, often has parted ways with the game's best when the price got too high, including Tiger Woods, Phil Mickelson and Rory McIlroy. Ping tends to sign players who use its equipment in college and sticks with them. Cobra is an unlikely fit as it already has its star player in Bryson DeChambeau. Cleveland/Srixon is probably priced out as well and has a strong international player in Hideki Matsuyama. PXG's Bob Parsons certainly has the wherewithal and Rahm lives in Scottsdale, but the company has been loathe to go deep for a major PGA Tour star.
Which is all why Callaway makes sense on several fronts. Phil Mickelson has been its standard bearer since signing in September of 2004, but he has hit 50 years old and the company needs another star to pair with Xander Schauffele. It also makes sense to bring on a star with strong appeal in Europe, which Rahm certainly has and the company's current Euro Tour staff players do not. The company also lost out on McIlroy to TaylorMade and probably wouldn't mind returning the favor.
All speculation? Of course. Perhaps Rahm and Day are staying put and the omission from the card has nothing to do with any of this. Or perhaps it does. Equipment deals typically expire on Dec. 31 so it won't be long before we find out one way or another.