Korn Ferry Tour Finals
For the second time in four weeks, tour pro misses out on a PGA Tour card by one spot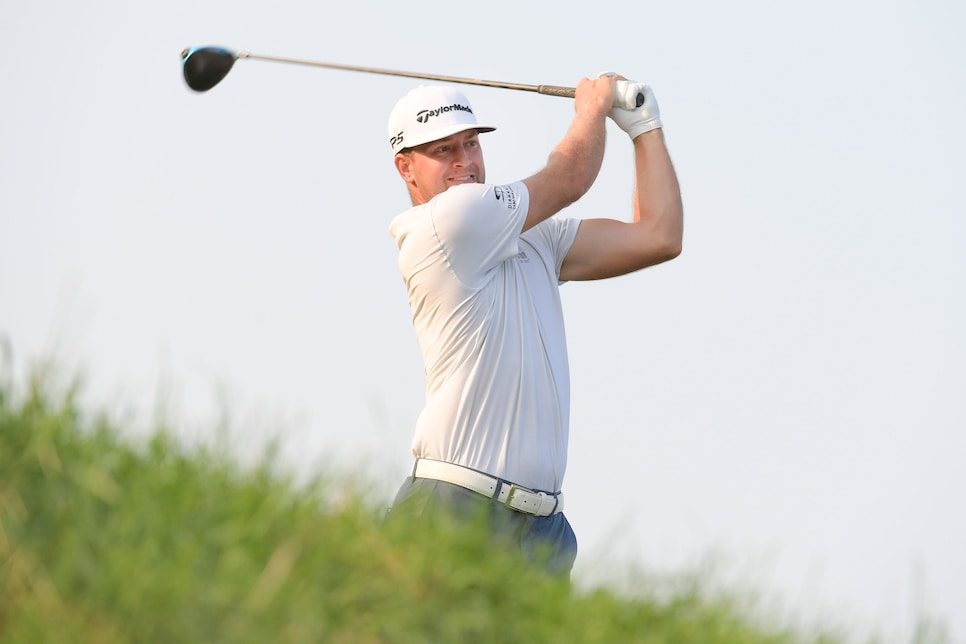 Taylor Montgomery appears to be the most snakebit pro golfer in 2021.
Stan Badz
On Sunday evening at Victoria National in Indiana, Justin Lower was trying to process the most emotional moment of his professional golf career. With an up-and-down for par on the 18th hole, the 32-year-old had shot a final-round 71 at the Korn Ferry Tour Championship. That was good enough for a T-15 finish that bumped him from T-40 in the KFT Final Series points race to 25th, securing the last of the PGA Tour cards available for the 2021-22 season.
Lower, six years on the Korn Ferry Tour, choked up talking about what it meant to him, the former NAIA college champion having lost his father and older brother in a car accident when he was a teen. But in the midst of the happy celebration for himself, Lower had a message for somebody else.
"Taylor Montgomery, if you're listening," Lower said in a post-round interview, "I've been in your spot before, and I know it's not any fun. You're a heck of a player and just keep grinding. Good things will happen."
Perhaps you'll recall from the Golf Digest story two weeks ago, Taylor Montgomery is a KFT golfer who qualified for the U.S. Open this past June, a dream he shared with his father, who got him started in the game when he was a kid growing up outside Las Vegas. The 26-year-old played at Torrey Pines, making the cut and finishing T-57. However, that meant skipping the Wichita Open that week on the Korn Ferry Tour and losing the chance to earn vital points in the season-long KFT race to try to earn a PGA Tour card.
At the end of the KFT regular season in August, those points loomed large as Montgomery finished 26th in the KFT standings, missing a PGA Tour card by 17 points. A 38th-place finish or bette in Wichita would have been enough to be inside the top 25. Still, Montgomery had no regrets for choosing to play in the U.S. Open.
"I wouldn't trade it for anything," he said two weeks ago. "I definitely think I'll be playing in more of them. I hope to be playing it more, but I would never miss the U.S. Open for Wichita. That's for sure. Even though I do love that golf course, I would never make that trade."
Plus there was always the Final Series as a second chance to earn a PGA Tour card. And in the first two events, Montgomery finished T-16 in Boise and T-18 in Columbus, leaving him in 14th on the points list.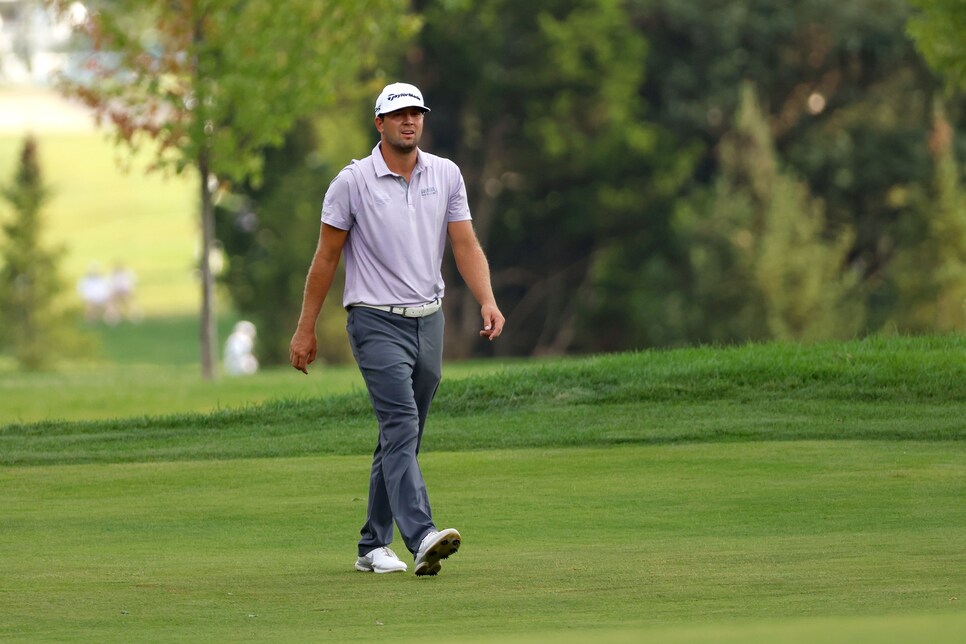 Montgomery seemed to be in a good spot, at 14th, on the KFT Final Series points standings entering the Tour Championship, but then disaster struck.
Kirk Irwin
At the KFT Tour Championship, Montgomery opened with a two-under 70. But then he found the worst time to have his worst round of the 122 he played on the KFT in 2020-21 season. A 13-over 85 on Friday caused him to miss the cut by 11 shots. He played his last six holes in 12 over making a triple bogey on the last hole and a quadruple bogey on the 14th. He hadn't shot worse than 77 for the entire super season and had previously posted just nine rounds of 74 or higher.
Sure enough, as players moved up the leader board on Sunday, they knocked Montgomery down the points-race standings. At the end of the round, with Lower moving up to the 25th spot, Montgomery fell out. Once again he'd finished 26th, one spot from PGA Tour glory.