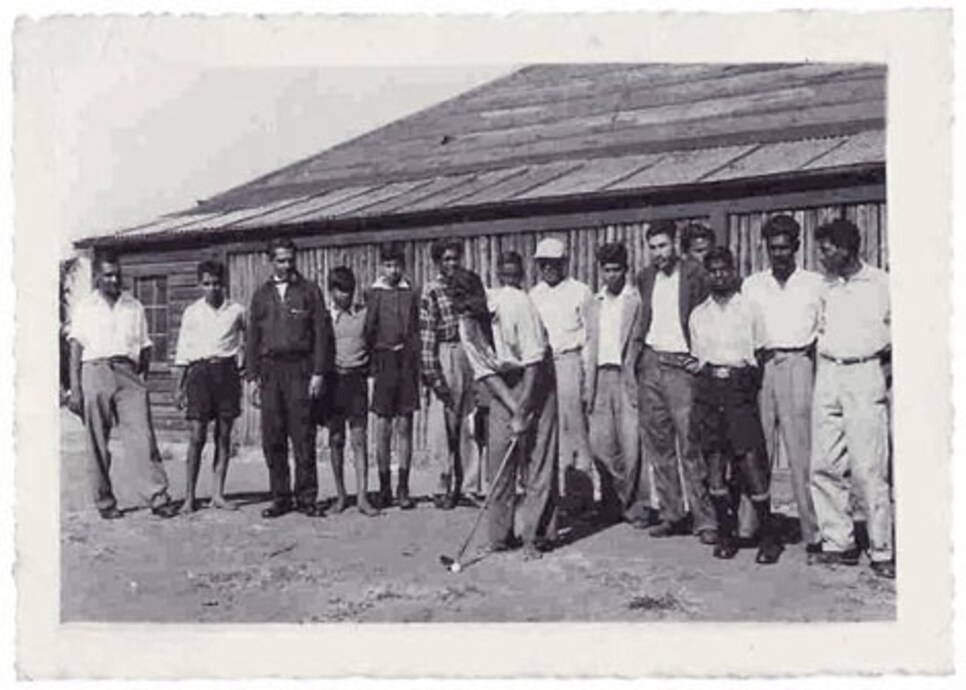 Papwa's unusual grip and unique story received international attention.
My earliest sporting memories are of my father talking about his golf heroes: Bobby Jones, Arnold Palmer and Sewsunker Sewgolum. As a kid, Dad ran scores for Western Union and could recall lying on the sweet grass of Philadelphia country clubs watching Jones hit practice balls. Situation Golf, Arnie's classic instruction book, rested on his nightstand forever. But Sewsunker Sewgolum?
I was told he was an Egyptian of Indian descent with the most amazing swing. He gripped the club with his left hand below his right. (Try it, and you won't think it can be done.) And he was one of the best golfers in the world.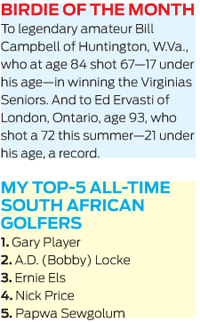 I think my father first became acquainted with Sewgolum, known as "Papwa," through movie-house newsreels that showed him atop a camel in front of the pyramids on a barnstorming tour. Actually it turns out Sewgolum was not Egyptian but South African, and therein lies a story more amazing even than his upside-down swing. Our international editor, John Barton, pitched the idea of tracing racial discrimination from apartheid to today through the life of Papwa. Before reading "Golf in the Days of Black & White", I recommend first watching the video clip of Sewgolum's swing (click here to view the video).
There's a South African theme to this issue. Playing Editor Ernie Els provides the cover story and his swing sequence. Trevor Immelman, whose father, Johan, is the commissioner of the South African tour, writes the lead instruction. And Rory Sabbatini, the man not afraid to stand up to Tiger, is profiled by Senior Writer Jaime Diaz.
Barton is based in London and oversees our 28 international affiliates, including Golf Digest South Africa. He made two trips to South Africa in researching the Sewgolum story. He saw the old home of Desmond Tutu in Soweto and the cell of Nelson Mandela on Robben Island (where he spent 18 of his 27 years in incarceration). He went to Durban Country Club, where Papwa won the 1963 Natal Open and was handed the trophy in "the prize-giving that shook the world." Barton toured the Apartheid Museum, where you enter through a "whites" or a "blacks" turnstile. "That gets your attention," he says.
My father told me about Papwa's most amazing swing. Barton gives us the rest of the story.