The Loop
Taking advantage of "recovery" green fees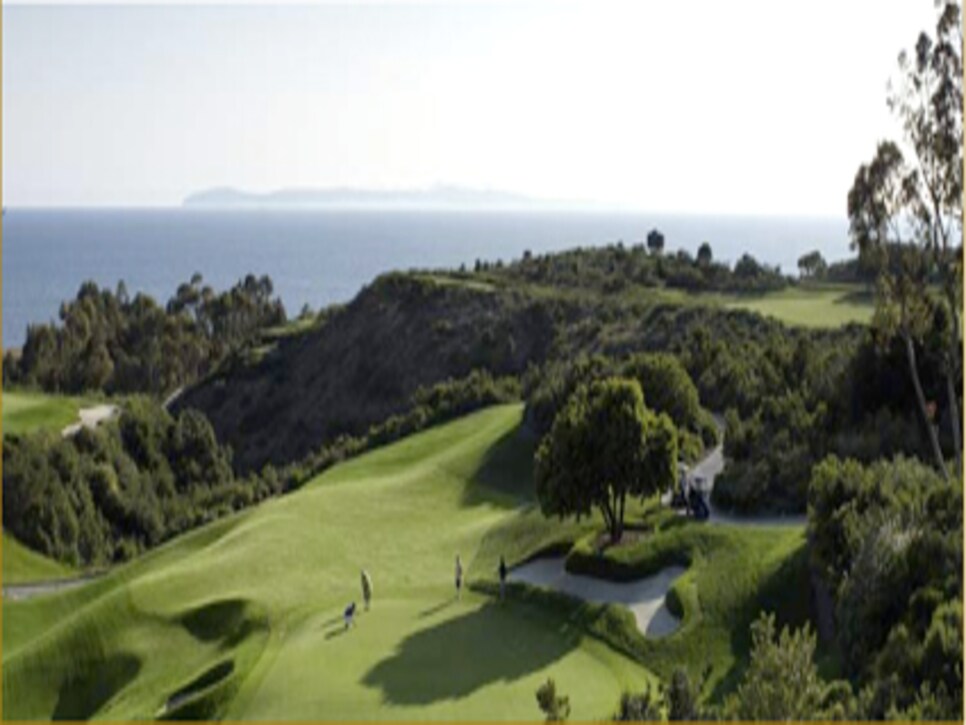 Normally the two fabulous Fazio 18s at Pelican Hill Resort in Newport Coast, Calif. -- the South Course, ranked 71st on Golf Digest's list of America's 100 Greatest Public Courses, and the North Course, ranked 80th on the same list -- are available for a green fee of $270 apiece, which includes a cart and forecaddie.
But once a month, every month, one or the other of the courses is closed for three to four days for routine maintenance. Normally that includes topdressing of fairways (spreading sand over the fairways and working it in, in order to improve drainage and resilience) and "needle-spiking" of greens. (Twice a year they fully aerify greens.) Then, while the course is recovering  from the procedures over the next four to ten days, play resumes under a reduced "recovery" green fee of just $140, which includes a cart but not a forecaddie. That's almost half off the rack rate.
The tradeoff is that the course under recovery is not in absolutely perfect shape, but it's darn close to it. Fairway topdressing is hardly noticeable 24 hours after it happens. You'll have to look hard to find any needle-spike marks, although, after spring or fall aerification, the plug holes filled with sand are more noticeable for a day or two. And, if you want a forecaddie, you'll have to pay extra.
The secret is to call the resort's pro shop (877-735-4226) and ask when the North or South Course is scheduled to be closed for routine maintenance, then book a tee time for a day or two after it's scheduled to reopen, and ask for the "recovery rate." I can't find that they advertise this rate on the resort's website, so I don't think you can book it online.
So if you want to play two of America's 100 Greatest Public layouts and are willing to make two visits to do so, you can basically play both courses for just about the price of one regular green fee. Hard to beat that deal.
One of the pros at Pelican Hill told me the recovery rate is the going twilight rate. Does your home course have something like a recovery rate? If so, pass it on.