Instruction
Take Your Game from the Range to the Course
If you've ever wondered why you can't replicate that swing you grooved on the range when you play golf, it's because traditional practice habits have about as much to do with performing on the golf course as running on a treadmill does to completing the Boston Marathon. Sure, to play better golf, practicing your swing mechanics is important. But at some point, if you're not preparing yourself for what a round of golf is really all about, your time on the practice tee will be little more than just that—time on the practice tee.
This is a sad statistic to consider, but more Navy SEALs have died in training in the past four years than they have in combat. What that should tell you is their preparation for battle is so extreme, they can deal with virtually any stressful situation they encounter in the field. Keep that in mind when you practice. Instead of having no accountability for what you do, make it as close as possible to what it's like on the golf course. Out there, from shot to shot, it's pass or fail. And the more familiar and comfortable you are with that environment, the better you'll perform when it matters. Here I'll give you some ideas to ramp up your practice and get you battle ready. —with Ron Kaspriske
GET OFF THE GREEN MAT
If you want to work on swing mechanics, a flat lie on the practice tee is fine. But if you want to work on shots, you need to simulate what you'll encounter on the course. No two lies are the same. Tall grass, short grass, no grass. Uphill, downhill, sidehill. These scenarios are encountered all over the course, and they frazzle your brain because it has no memory of how to deal with them. So whenever and wherever you can, practice hitting shots in unconventional environments.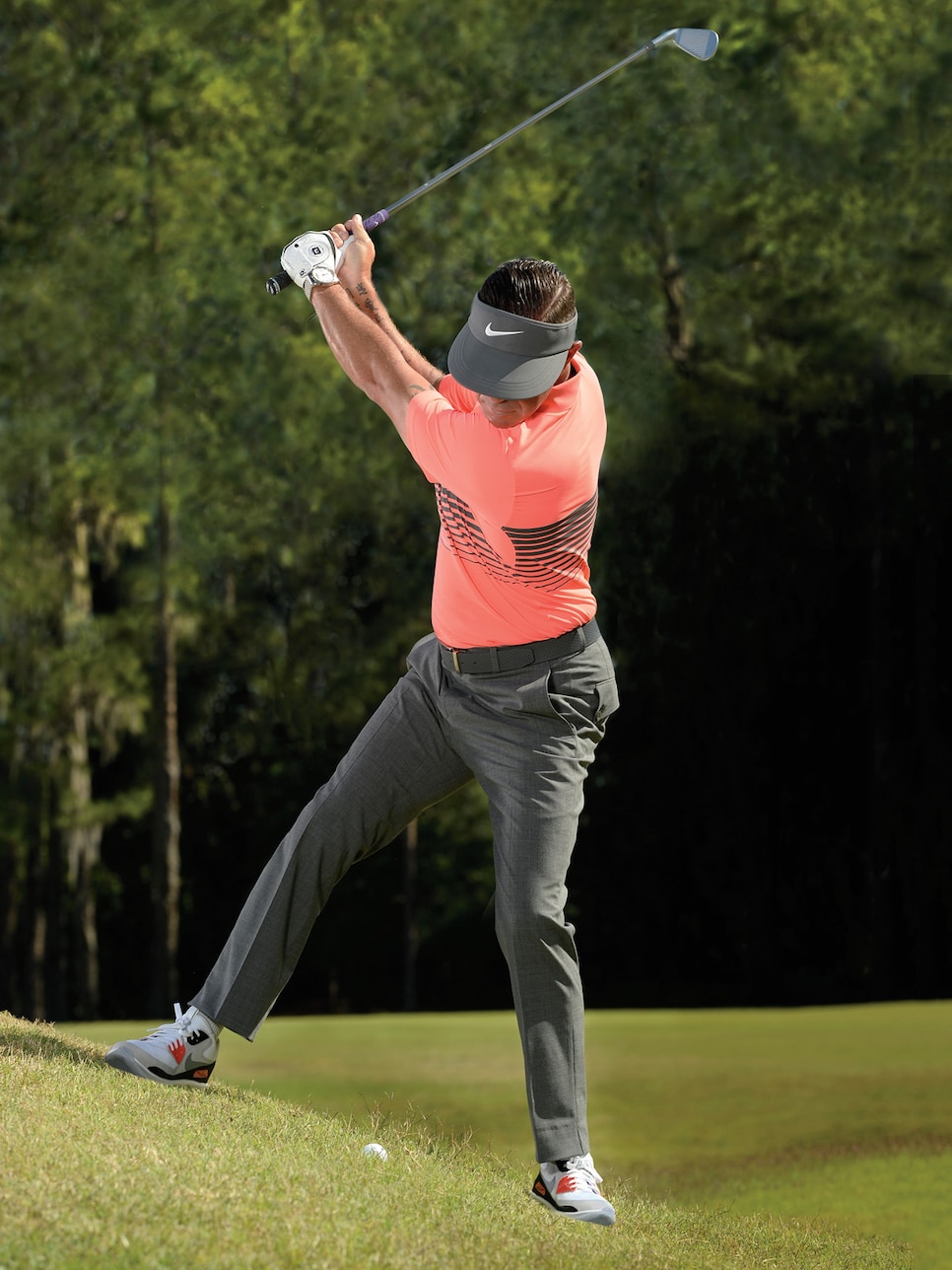 WHAT WOULD SEVE DO?
Short-game areas are a great place to spend your practice time. But what I typically see are amateur golfers hitting a half-dozen shots from one spot, repeating the ritual from a couple of other lies, and then going to grab a beer. What they should be doing is hitting one shot from a spot, taking note of what went right or wrong, and then going to another spot and performing a completely different shot. The lies and shots should be really diverse and rarely repeated consecutively. Seve Ballesteros had a magical short game in big part because he randomized his practice around the greens.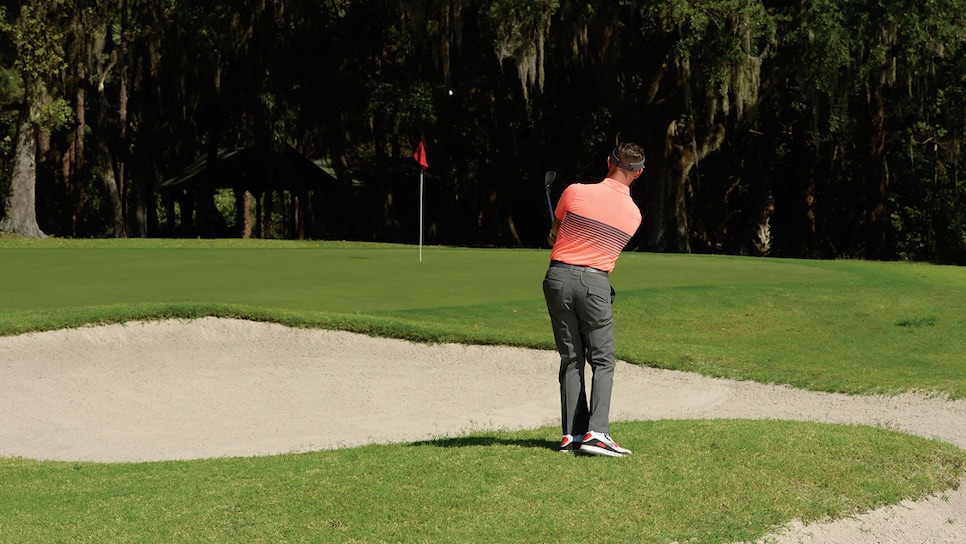 LEAVE THE SLEEVE
See if this sounds like you. You're going to tee off in 20 minutes, so you roll a few on the putting green to get the speed down. Your first putt misses short. The second rolls a little to the left. The third goes in. Boom. You've got putting locked down for the day. Uh, no, you don't. On the course you get one ball and one chance to make a putt, so that's how you should practice. Hit a putt. Miss? Mark it and then go through your routine again just like you would on the course. Keep repeating this process all over the practice green, and you'll normalize pressure situations on the course.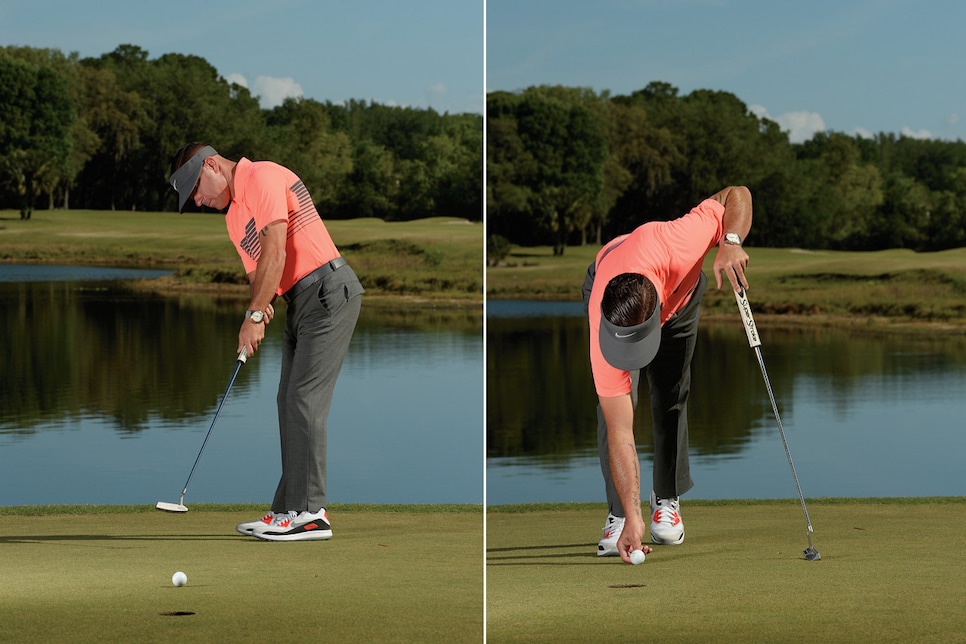 HOME ON THE RANGE
When I look out at the range picker, the colored flags, the artificial-turf greens, I don't see the picker, the flags or the greens. I see the tight landing area on the second hole at Timacuan Golf Club where I teach near Orlando. Or I see a forced carry over water from a fairway bunker (photo, below). Or I see the narrow window between trees that's a portal to reach a green. Get my point? When you're on the range, give yourself an on-course assignment for every shot you hit. And whether you pull it off or not, put that club back in the bag, grab a different club, and give yourself a different assignment. Also pay attention to weather reports. Windy that day? Get out there and practice. Raining? Put on your raingear and hit balls. The more acclimated you get to real golf scenarios, the closer you'll get to finally being able to take your range game to the course.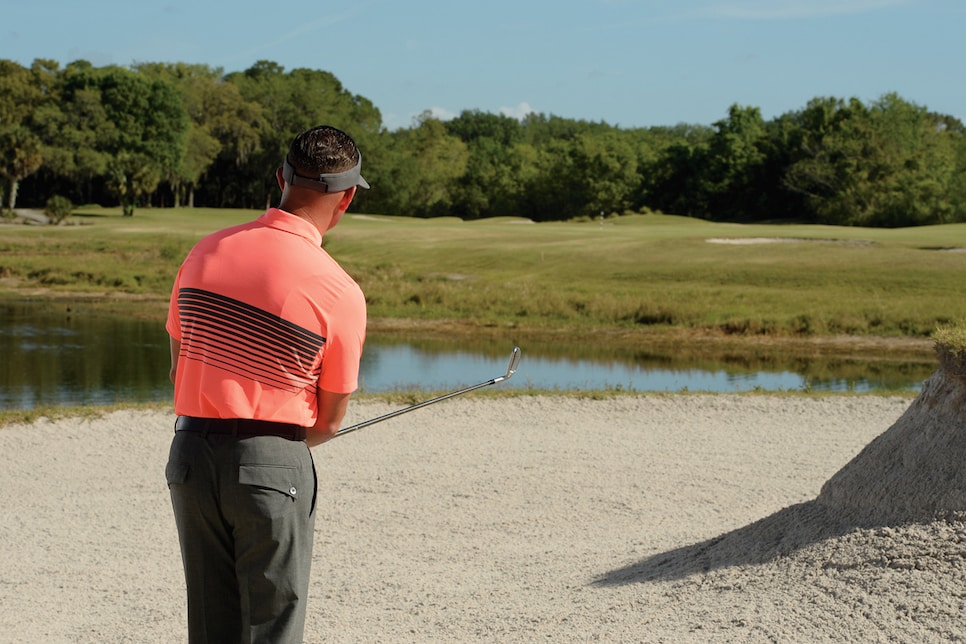 Sean Foley teaches at the Foley Performance Academy at EaglesDream in Lake Mary, Fla. He works with Justin Rose and Si Woo Kim on the PGA Tour.