The Loop
Tahoe, Day 3: Gray's Crossing And Old Greenwood
Another day in Tahoe, another day of good golf. I'm quickly discovering this competitive little pocket of the market is loaded with options. Which only entrenches my point about Clear Creek's dilemma of selling memberships and real estate. It all reminds me a little of golf in Central Oregon (Tetherow and Pronghorn, for example).
The morning round was at Gray's Crossing. A former private facility gone public, this firm and fast track is another example of why we, the avid golfer, is benefitting from the building boom. We get access to failed private-golf amenities for public golf prices. Sort of. You can play Gray's for $180, $100 after 3:00. I'd wait until 3:00. Not only do you get better value, you get mild summer temperatures and some late-afternoon light, which only accentuates the scenery.
If I've played a Jacobsohn/Hardy design before, I didn't know it. I liked Gray's, but I don't put it higher than Timilick or Clear Creek. Gray's borders I-80, which you hear, and sometimes see, throughout the front nine.
I drove over the green on 274-yard, downhill sixth hole with a 3-wood: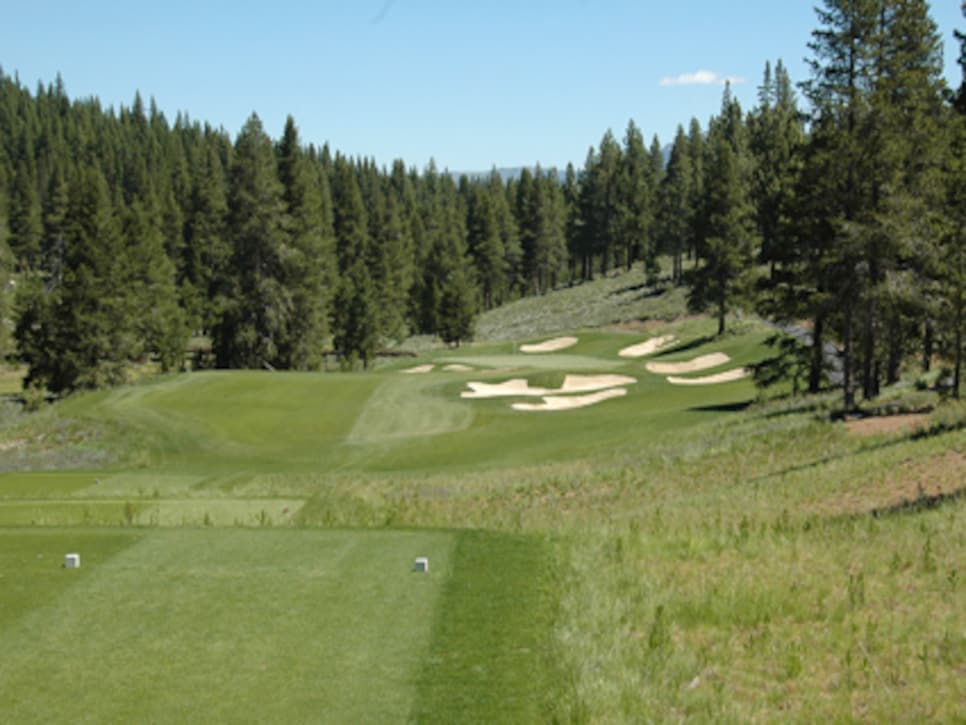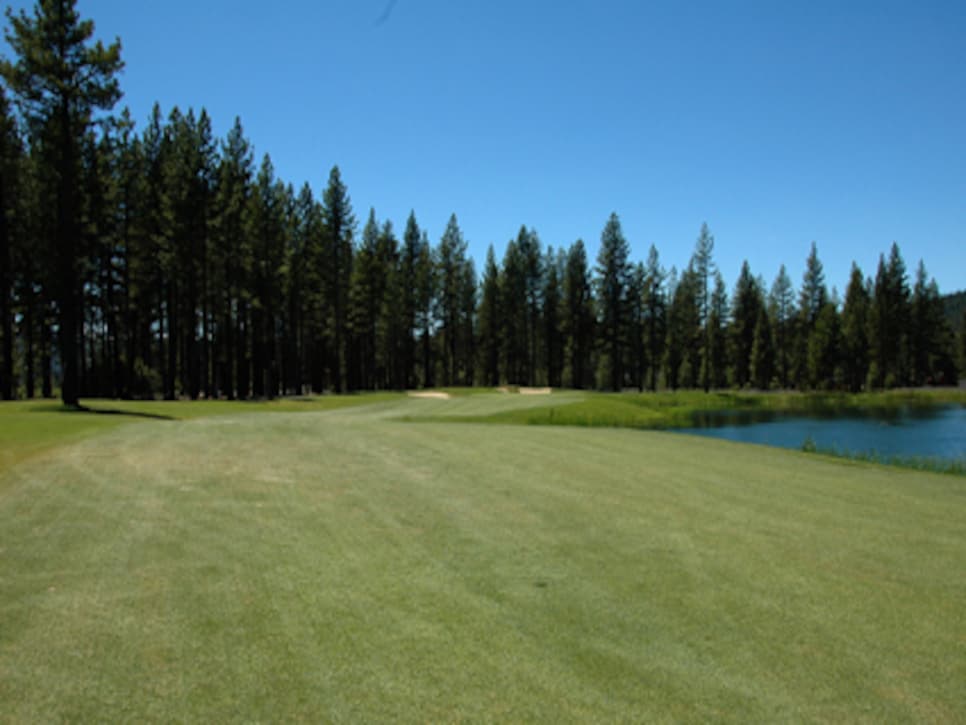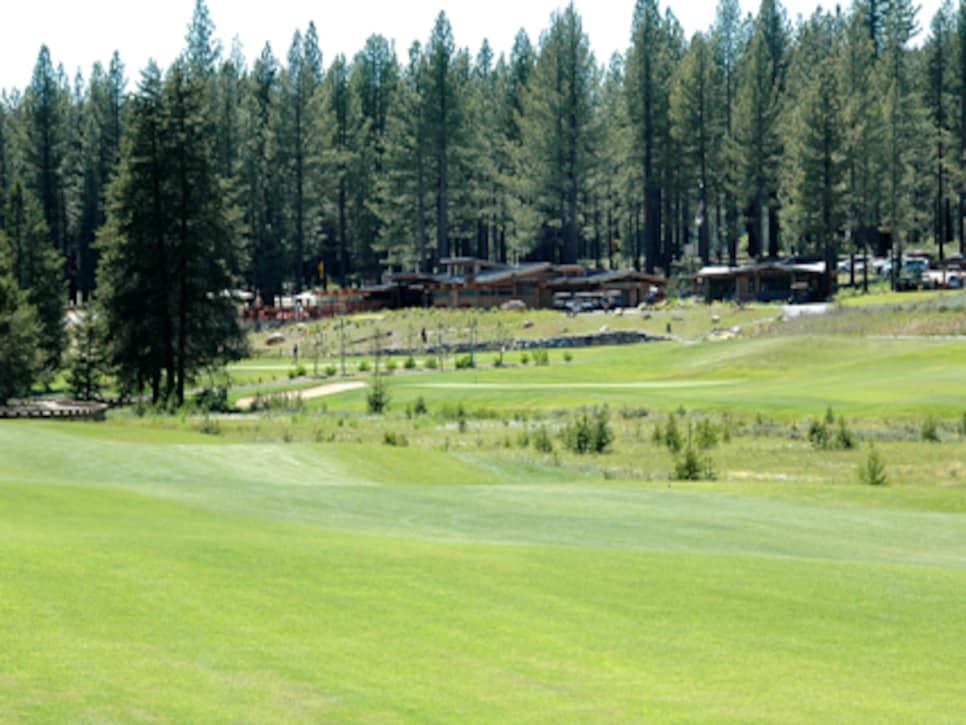 Old Greenwood, a Nicklaus Signature, opened in 2005 and has always been public. That being said, it has a touch more sense of exclusivity than Gray's. Another towering tree-lined track in Tahoe, here's a look from the fairway of the 582-yard second: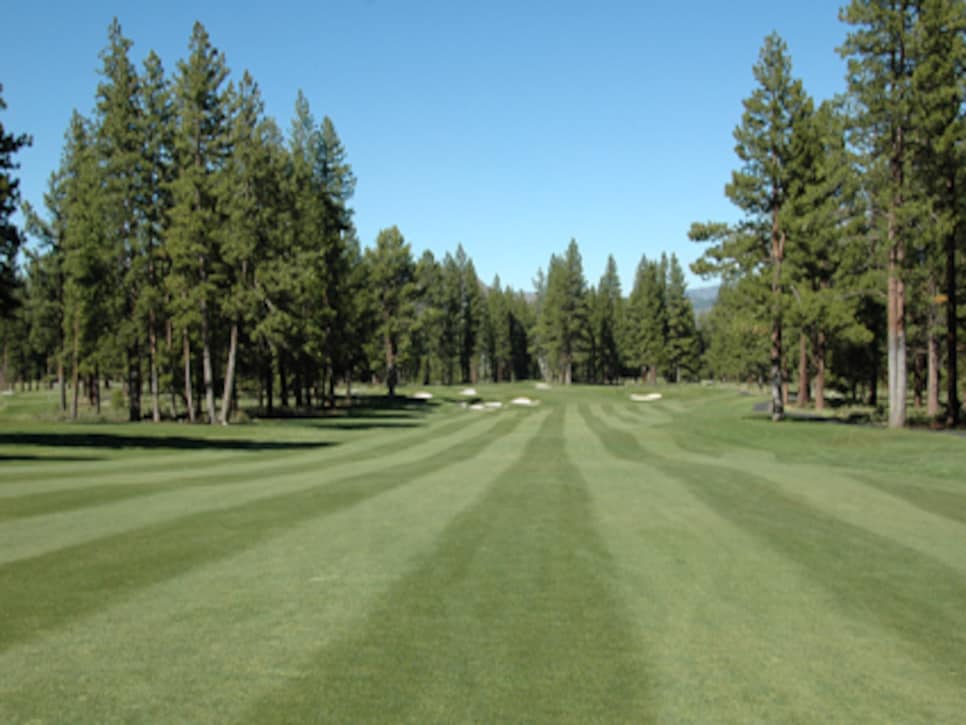 Here's a look from behind the green of the 487-yard 13th: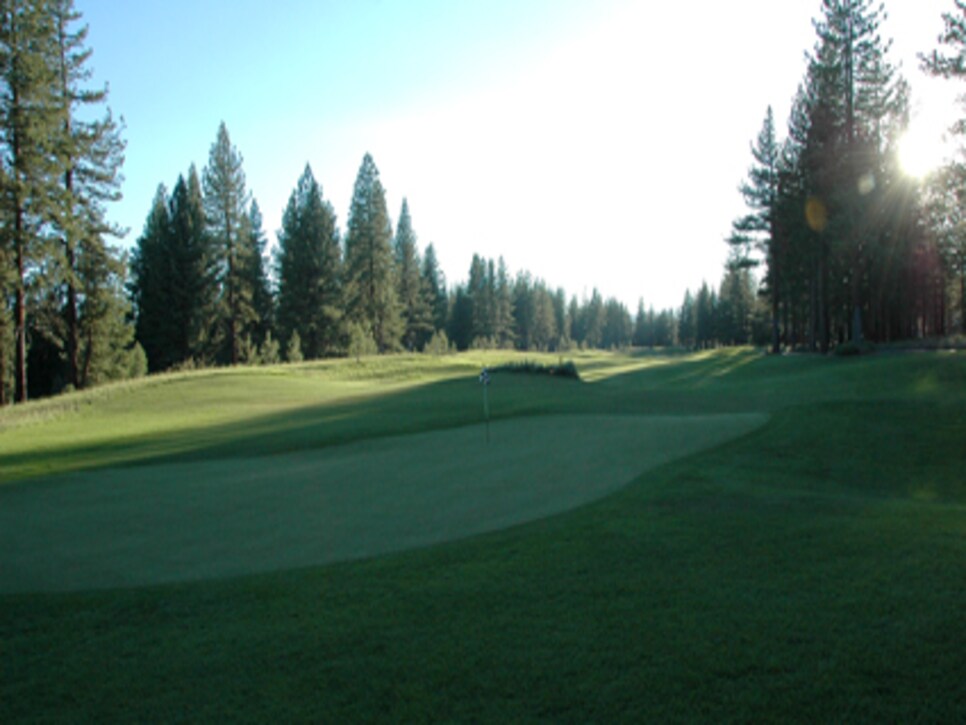 There are several houses along the fairways of Old Greenwood. I stayed in one for a few nights. I'd go back in a second, especially with a big family or a group of guys on a buddies trip. If I could buy a house, it would be this one, which is off the 16th fairway: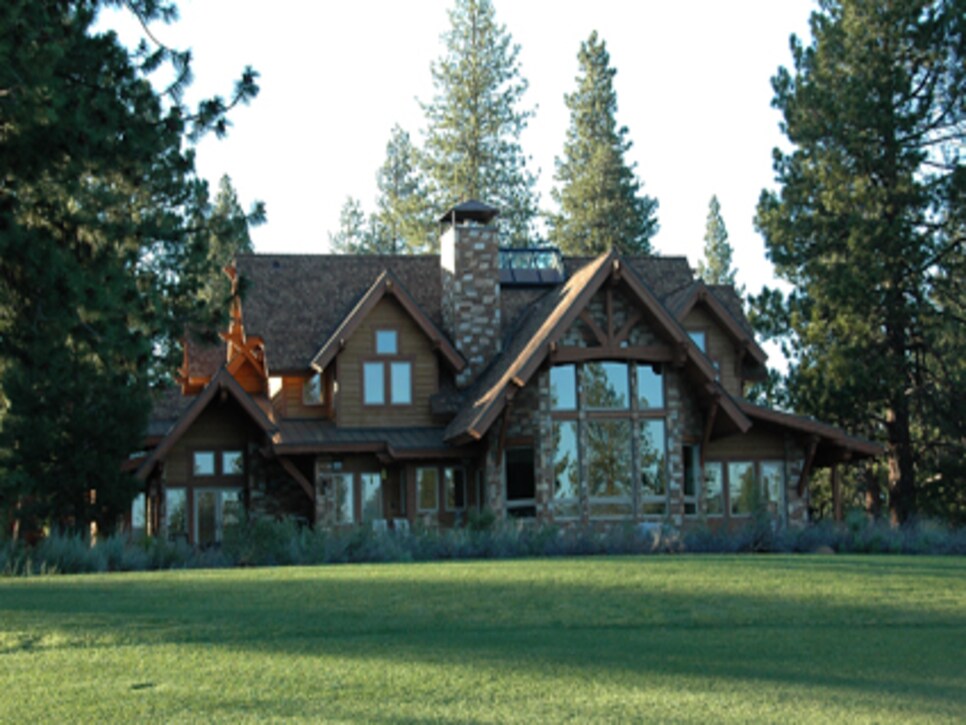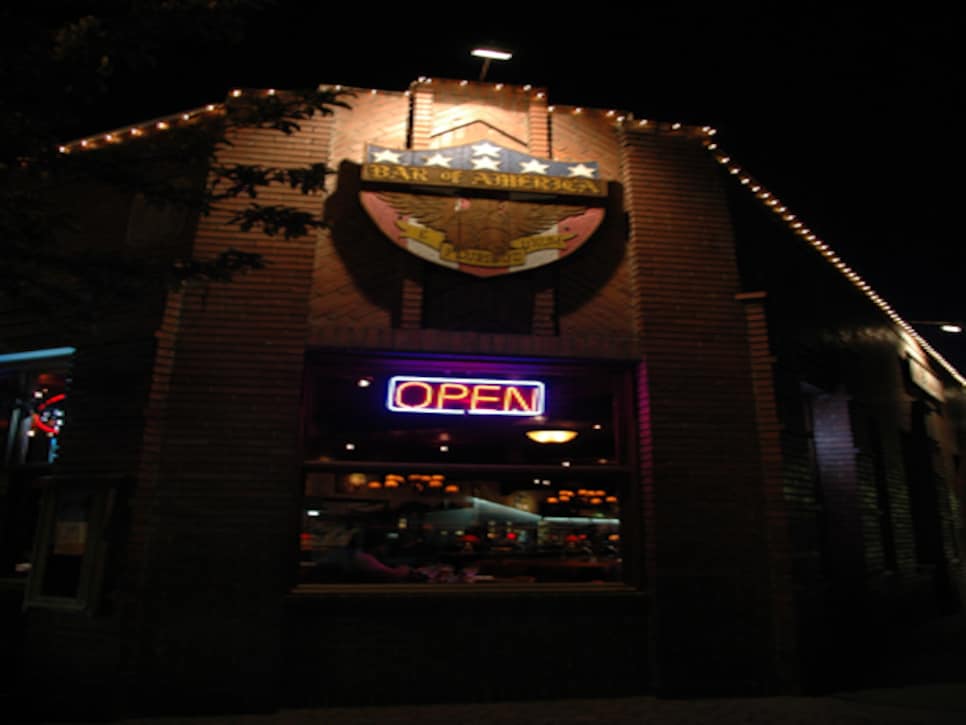 On Wednesday I played one of the five courses for a second time, and then I headed back to the South Shore for the festivities of the American Century Celebrity Golf Championship.
I'll post a final Tahoe wrap up, some more anecdotes and pictures from Edgewood on Monday. Among other things, I saw Marcus Allen on the mic, Charles Barkley holding court and I walked a few holes with Hank Haney.