Apparel
Tag Heuer's new Golf Watch includes GPS and shot-tracking with a luxury touch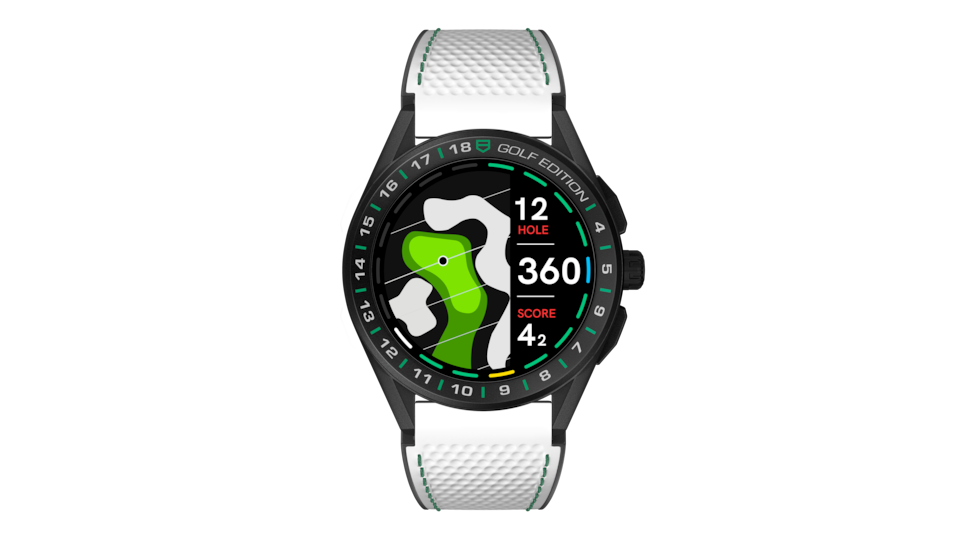 Golf GPS watches have come a long way in utility and appearance. Thoughtful designs allow golfers to access data more efficiently, with less distractions and without sacrificing style. On-course wearables range in price, but one luxury timepiece turning heads this summer is the third generation Tag Heuer Connected Golf Edition watch that launched Wednesday. The original product launched in 2019 with the Connected Golf Edition is a high-end performance smartwatch crafted for gearheads and watch enthusiasts.
Through a custom-built app, the wearable watch tracks each shot and displays quick and easy-to-read distances to greens and hazards. New to the third generation edition is a feature called the Driving Zone that maps out previous tee shots and suggests the best part of the fairway to target in real-time. The device can also keep score for up to four players and provides stats and insights on the wearer's performance post-round.
The Tag Heuer Golf app has precise mapping of over 40,000 courses accessible on the smartwatch or a phone. The watch displays 2-D interactive mapping, while the app provides 3-D renderings on a phone for more detailed views of the course.
"Every detail has been purposefully engineered to help refine the player's strategy, improve their accuracy and remove the guesswork so they can focus on enjoying the game, without compromising on elegance and style," said Tag Heuer's Chief Strategy and Digital Officer, Frédéric Arnault, who led the design and development of the app.
Tagged as a sports watch, the Golf Edition can also track non-golf activities like running, cycling or other forms of exercise using GPS, heart rate sensors and has the ability to collect metrics on distance, duration, pace, speed and calories. It's water resistant up to about 150 feet and will hold up if you get caught in the rain. A sapphire glass screen adds an additional level of protection and durability, while the battery lasts for about 20 hours of non-sport use or six hours of activity tracking.
The watch comes with a white rubber strap inspired by the dimples of a golf ball and comes with an extra black perforated rubber strap that's easy to swap in or out. A divot tool, white leather travel pouch, four branded tees and three branded golf balls are also included.
Tag Heuer also added new, custom-designed mechanical or digital-inspired always-on watch faces with touches of emerald green matching the colored accents of the case and strap. The screen alternates between active and ambient mode to preserve battery life, but it always indicates time.
The device's titanium case and rubber strap weigh about 86 grams, or a little less than the weight of two golf balls. It measures 45 mm in diameter and is 13.5 mm thick. The Tag Heuer Connected Golf edition starts at $2,550 and is available at tagheuer.com/golf/.