The Loop
Tadd Fujikawa, now 26, earns Sony Open start, looks to revive his career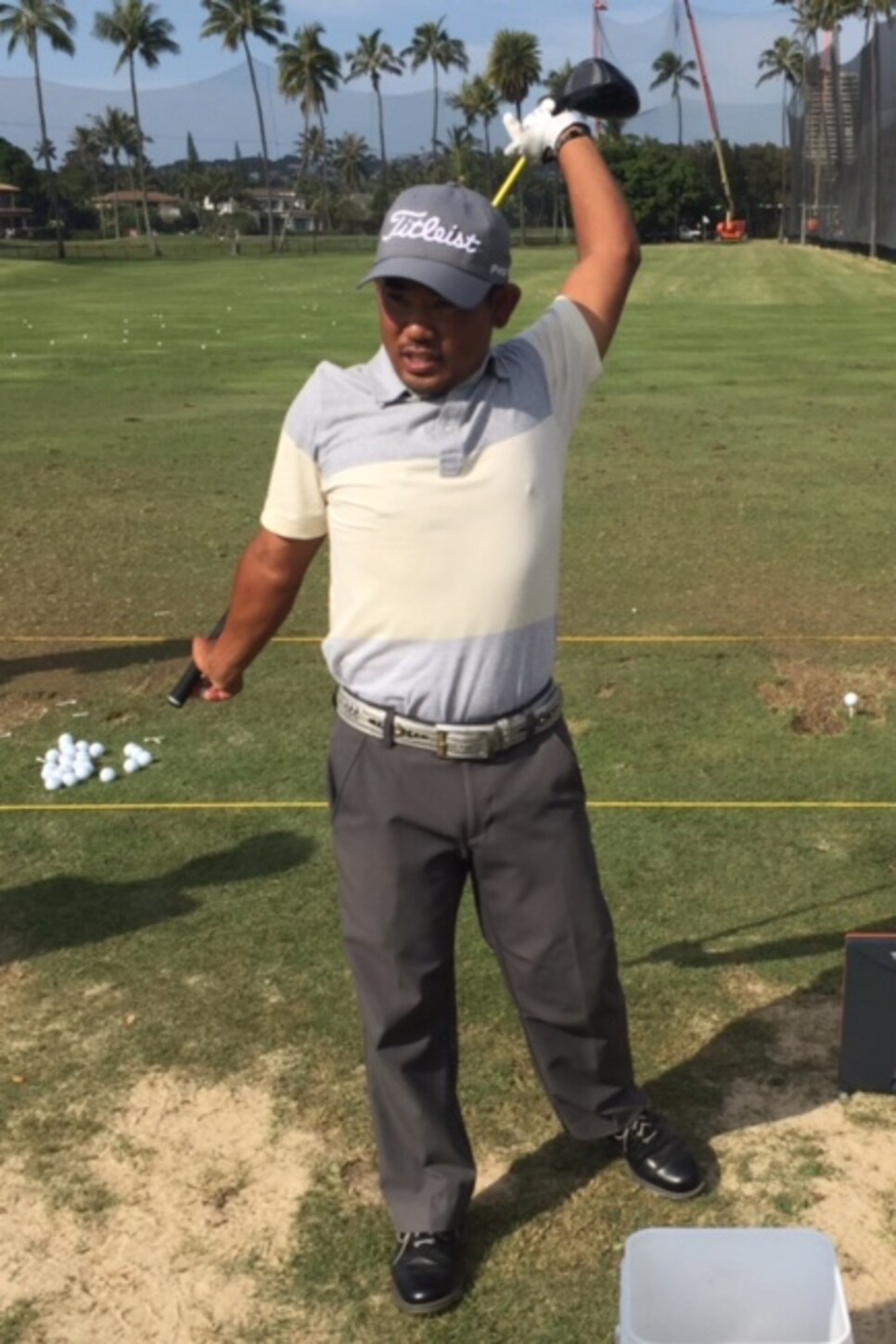 HONOLULU – A hybrid from 210 yards stopped two feet from the hole. Tadd Fujikawa knew with that swing he was on the right track – and that he once again was in the Sony Open in Hawaii.
Eleven years after competing as the youngest player in the U.S. Open, 10 years after turning professional at age 16, and five years removed from his last PGA Tour event, which was here at Waialae CC, Fujikawa, the diminutive and undaunted golfer from this island capital, is back in the spotlight and hoping to finally start getting his career untracked.
Fujikawa's kick-in birdie on the fourth playoff hole earned him the last of four spots from the Monday qualifier at Hoakalei CC into this week's 144-player field.
"Ten years … I don't want to think about it. Makes me feel old," Fujikawa, still affable and congenial and still only 5-1, said with a hearty laugh. "It's crazy to think about it."
A 10-year career would put most players into their 30s and starting to hear the clock ticking. Crazy is the fact that Fujikawa is only 26, celebrating his birthday Sunday by shooting a 69 to advance out of an 80-player pre-qualifier into the Monday Sony Open qualifier. He followed up with a 68 at Hoakalei and survived a six-man playoff for two spots.
Once upon a time Fujikawa was a phenom and golf sensation. He qualified for the 2006 U.S. Open at Winged Foot at age 15, a record for youngest championship competitor (since surpassed by China's Andy Zhang in 2014). He missed the cut at Winged Foot, but the following January he finished 20th in the Sony Open. At 16 years, four days, Fujikawa at the time was the second-youngest player to make a cut in a tour event. When he won the prestigious Hawaii Pearl Open later that year, he decided to turn professional.
Whatever expectations anyone placed on the teenager, it paled in comparison to those he harbored himself. And so he pressed. And he fiddled with his swing. And he lost his game and, subsequently, his confidence.
"It's been a struggle the past few years," Fujikawa said Tuesday on the practice range at Waialae CC. "I thought about quitting. I've been through some low times."
And lean ones. Fujikawa lives in St. Simons Island, Ga., and plays out of Sea Island, the home of several prominent tour pros including Davis Love III, Matt Kuchar and Zach Johnson. "I don't see them, too much, though. They're always traveling," Fujikawa said with a laugh. He laughs at most things he says. "We're not exactly on the same schedule."
Somehow, he gets by, though not easily. "Over the years I've had some great sponsors and I've saved up," he said. "I don't live a very extravagant lifestyle. Pretty simple, low key."
Last year, Fujikawa competed on the Mackenzie Tour-PGA Tour Canada. He earned just $677, making one of eight cuts. He didn't break 70 in his last five starts. The mini-tours weren't much better. He credits his mom Lori and his team for buoying his spirits. "You have to have people believe in you when you don't believe in yourself," he said.
His game started to turn around last autumn. Though he failed to advance out of the second stage of the Web.com Tour Qualifying Tournament, he was unfazed. He fell just two strokes short after shooting even par the final day.
"I just know my game is getting better, and making the field here was something I needed to sort of prove that to myself," he said. "I've worked at it. Mechanically I lost my way, and then I lost my confidence, and it takes a long time to get it back. But I think it's coming."
Other than traces of facial hair, Fujikawa looks nearly the same as he did in 2007, when he electrified the home crowd with his weekend appearance. In 2009, there was another run, including a third-round 62 that put him just two behind the leader entering the final round. A closing 73 dropped him to T-32. In 2012 a final-round 67 was good for T-19 and a check worth $69,025.
Fujikawa embraces the memories. But he doesn't want to re-engage in the fanciful thinking that took hold of him and led him to turn pro before he had graduated from high school. It nearly ruined him. You can dream big, but it's not healthy to expect all of those dreams to be realized right away.
"For me to let go of all those expectations I had was really hard," he said. "I don't even want to think about expectations this week, because I can't go back to where I was and that low I was in. I have to move forward."
This week will mark Fujikawa's sixth Sony Open start. Maybe it will mark the start of a new phase in his career. He wants to enjoy the opportunity without expectations, enjoy the support of the home crowd without feeling pressure.
"I'm just going to embrace the moment," he promised.
Indeed. Because moments pass. They turn into years. Crazy to think about that. And crazy not to.