The Loop
Table Rock Golf draws a big crowd early at the PGA Show
ORLANDO -- Not many booths are packed at 8:30 a.m. on the first day of the PGA Merchandise Show, but Table Rock Golf -- a company that sells tour-level Scotty Cameron putters -- needed stanchions around its setup to keep the crowd at bay.
"You better be careful or you'll get run over," said Jim Butler, owner and operator since 1991. "The stampede's coming."
Butler was right. At 8:30 sharp, he opened the booth, and patrons flocked toward the wide array of Scotty Camerons the company has to offer. Most of the putters aren't available anywhere else, and can only be found in the bags of tour players. The price range? Anywhere from $150 to $15,000.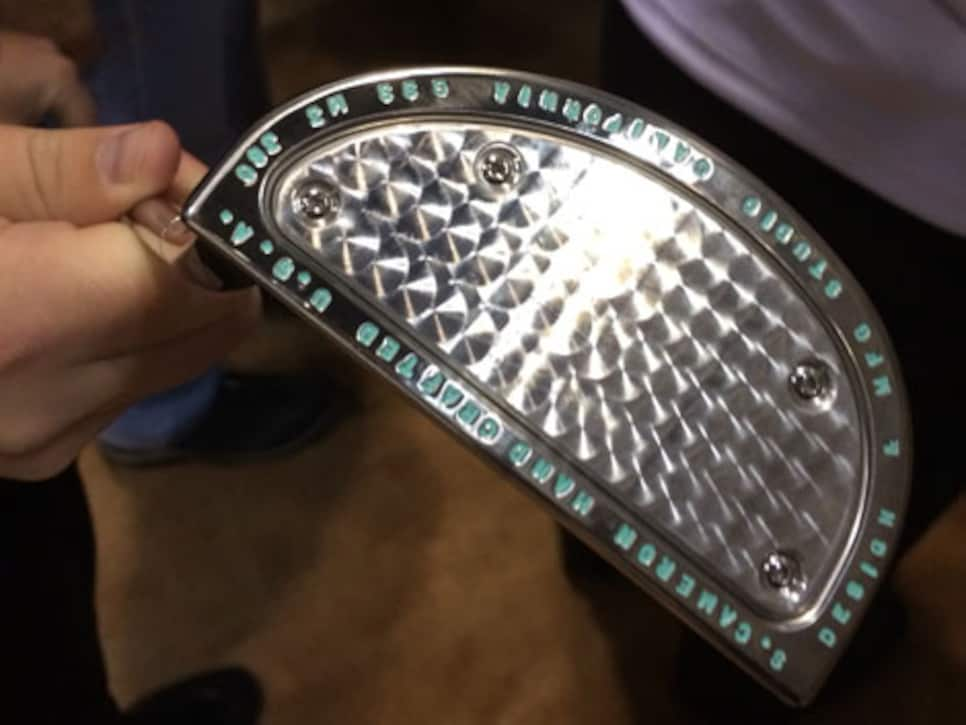 For example, the GoLo 3 GSS (above) sells for $14,000 and is handmade from German stainless steel.
Butler started the company in 1991, and sold mainly classic clubs such as Persimmon woods. He met Scotty Cameron in 1992 and the business was "transformed." In addition to putters, Table Rock sells the kind of headcovers you see on TV in the bags of tour professionals. Table Rock does some of its business online (selling standard model Camerons), but the only way to buy a tour-level Scotty Cameron is at Table Rock's booth at the PGA Show, or at the International Scotty Cameron Collector's Society convention.
That's not quite a secret society, but you get the point.