News
Symetra Tour pro becomes first gold medalist in golf at the Deaflympics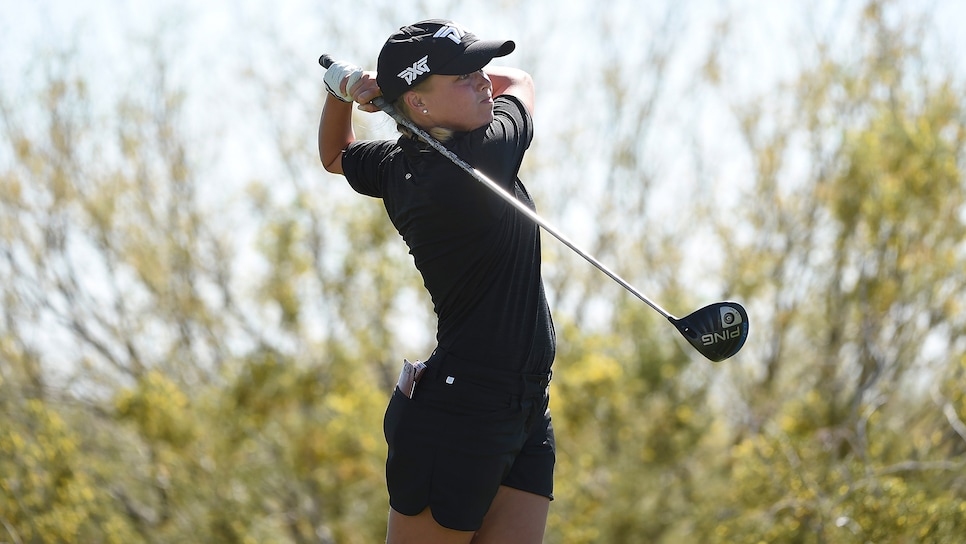 Kaylin Yost initially caught our attention in March when she Monday qualifying into the LPGA Bank of Hope Founders Cup, then shot an opening-round 67, an impressive feat for the on-again, off-again Symetra Tour pro who also suffers from 90 percent hearing loss. The 24-year-old American impressed again this week by becoming the first gold medal winner in golf at the Deaflympic, an Olympics-style international competition for hearing-impaired athletes.
Competing at Turkey's Samsun Golf Course, Yost defeated India's Diksha Dagar in the championship match, rallying from a 3-down deficit after six holes to take the title on the 19th hole.
"To win the gold at the inaugural Deaflympics for golf is special," Yost told the Symetra Tour after her victory. "I'm thrilled to win gold, but even more happy with the way I fought."
When Yost was 2, her parents discovered her hearing issue, which was among several obstacles she had to overcome as a child. She was born with two dislocated hips, and doctors told Yost's parents their daughter wouldn't be able to walk. After enduring two hip operations and spending 16 months in a full-body cast, Yost defied the doctors.
Wearing hearing aids while she plays on the course, Yost became good enough at golf to earn a scholarship to Campbell University, where she was a two-time conference player of the year. After school she joined the Symetra Tour in 2014 and played for a year and a half before changing career paths and pursuing a desk job. But after six more months, she came back to the Symetra Tour this season.
Yost hopes that claiming victory at the Deaflympics can help build some momentum as she plays out the remainder of the Symetra Tour season having made just two cuts in four starts.