The Loop
Sylvester Stallone's Oscar nomination shows daughters he's more than 'a bad golfer'
Actor Sylvester Stallone, 69, is celebrating the fact he is an Academy Award nominee as best supporting actor for his role in the movie "Creed" for taking his daughters' focus off his golf game.
"As I got older," he said at the Oscar Nominees luncheon on Monday, "I realize miracles begin to diminish and the tunnel continues to get longer and the opportunities begin to shrink in proportion to the amount of time you have left. To put it bluntly, I couldn't be more thrilled and the fact that my daughters actually look at me now as an actor and not a bad golfer. I said, 'I used to do this for a living,' but they won't watch my videos."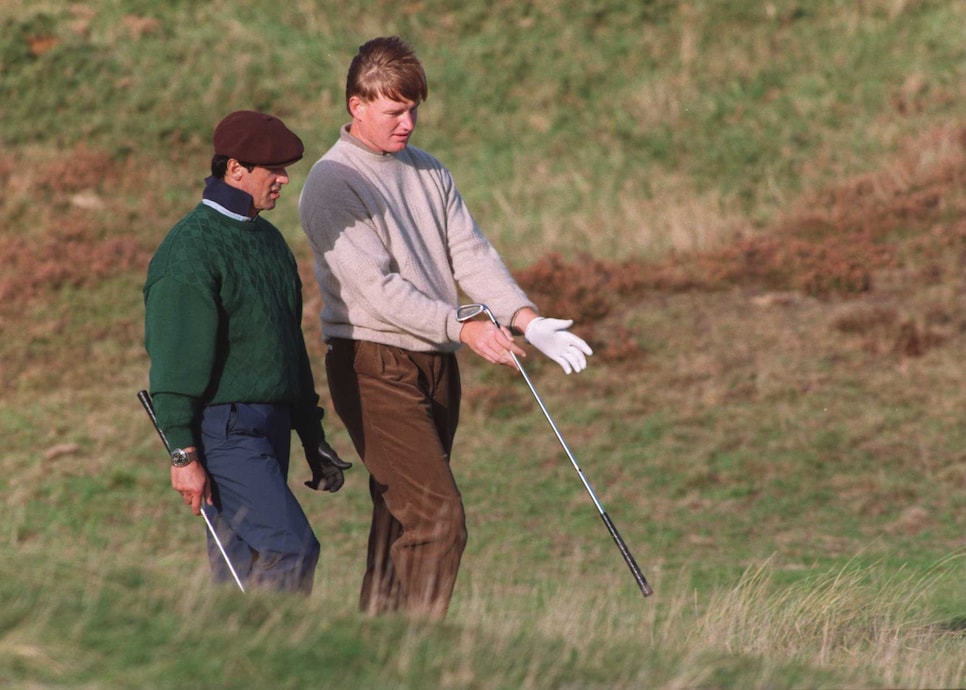 Stallone has long been a member at Lakeside Golf Club in Burbank, Calif., an enclave for golfers in the entertainment industry.
As for the quality of his game, he has not posted a score since June of 2007, according to the USGA's golf handicap website GHIN.com. He seldom puts his game on public display, though he did compete in the pro-am prior to the Alfred Dunhill Cup in 1995 and played with Ernie Els at the Old Course at St. Andrews (shown above).
In "Creed," Stallone reprises is role as Rocky Balboa, from the five "Rocky" movies.