The Loop
Swiss golfer retroactively DQ'd from major amateur event due to 'contaminated meat'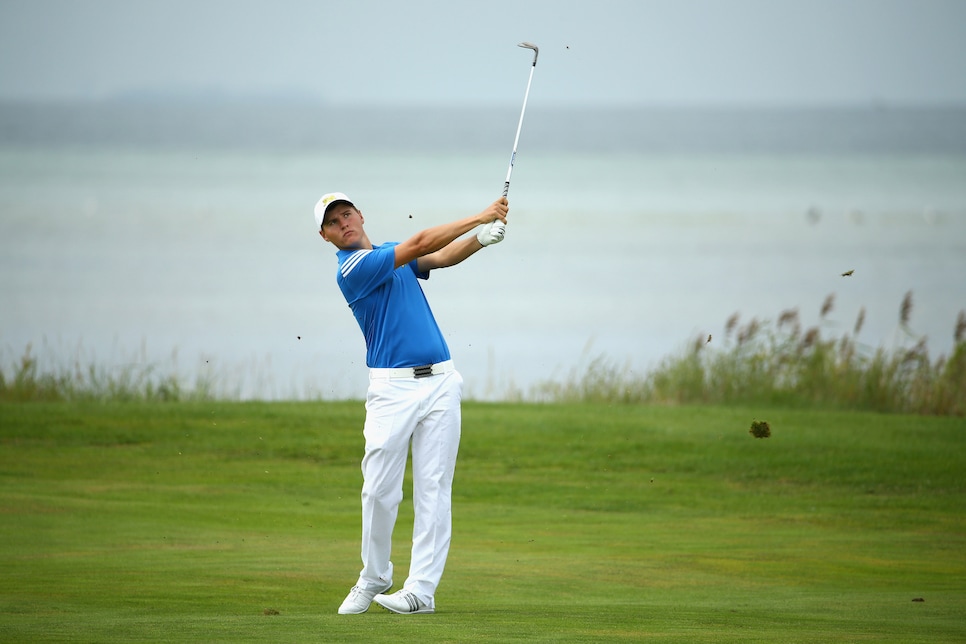 While it's not uncommon for athletics to be disqualified from sporting events after the fact when it's discovered they broke anti-doping rules, it's rare when it happens to a golfer, and rarer still when it happens due to a case of "contaminated meat."
Yet that's what happened to Switzerland's Mathias Eggenberger. The 25-year-old competed in last September's World Amateur Team Championship in Mexico, finishing T-39 and helping his country finish 16th. But earlier this week, the International Golf Federation announced Eggenberger, who has since turned pro, was being retroactively DQ'd from the event.
Specifically, Eggenberger was found when taking a drug test to have a low levels of the banned substance clenbuterol, which is known to increase muscle and reduce body fat.
Where the story gets strange is the fact after an IGF's investigation in the matter, Eggenberger was found to be at "no fault or negligence" in taking the substance. It was determined that the clenbuterol in his system came from eating meat in Mexico, one of a handful of countries that uses the drug in feeding animal livestock.
The World Anti-Doping Agency had warned athletes in 2011 to "exercise extreme caution" in eating meat when competing in Mexico. The IGF investigation found that Eggenberger had gone to restaurants where event organizer had instructed athletes to eat.
However, the anti-doping policy specifies that regardless of the reason, the presence of the drug in an athlete's system is deemed a violation of the policy.
Eggenberger's scores were dropped for the Swiss team, which fell to T-29.