Instruction
Swinging Too Fast? Hint: You're Not
Contrary to popular belief, a swing with a quick tempo is not disastrous, as long as you have good rhythm. Confused? Let's take a closer look.
Musicians will tell you there's a difference between tempo and rhythm—and knowing how to tell them apart is crucial. Tempo is time-based. It comes from the Latin tempus. You might have heard the saying tempus fugit, which translates to "time flies." Tempo is speed, and it can be fast, medium or slow.
Rhythm, on the other hand, is defined by a recurring pattern or synchronization. It's not speed but how things flow together. In golf terms, think of a choppy or smooth swing from start to finish. That's rhythm.
The truth is, I don't care how fast or slow you swing. There have been great players whose swings took very little time from takeaway to impact. Tom Watson and Nick Price are great examples. Today on tour, Billy Horschel, Zach Johnson and Brandt Snedeker have fast swings. Vijay Singh, Angel Cabrera and Phil Mickelson have swings that take longer. Inbee Park on the LPGA Tour has a very slow tempo. Her swing is like taking a 78 rpm record and playing it at 33 rpms!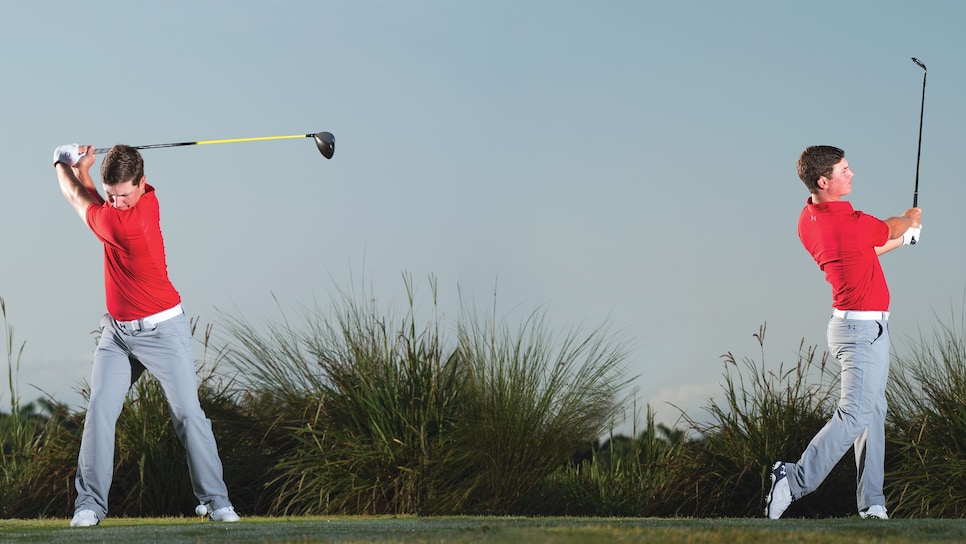 GOTTA HAVE RHYTHM
So the speed of the swing is not a major issue, despite how often you hear people commenting on it. You should be concerned with the rhythm. Your full-swing rhythm should be the same from swing to swing and from club to club, whether you're hitting a driver or an 8-iron, which our model, mini-tour player Michael Kartrude, is demonstrating in these photos. Using the same rhythm through the bag is how you make solid contact with a square clubface and develop a predictable shot pattern. This is the tour pro's secret to hitting fairways and greens and knocking the ball close on short shots.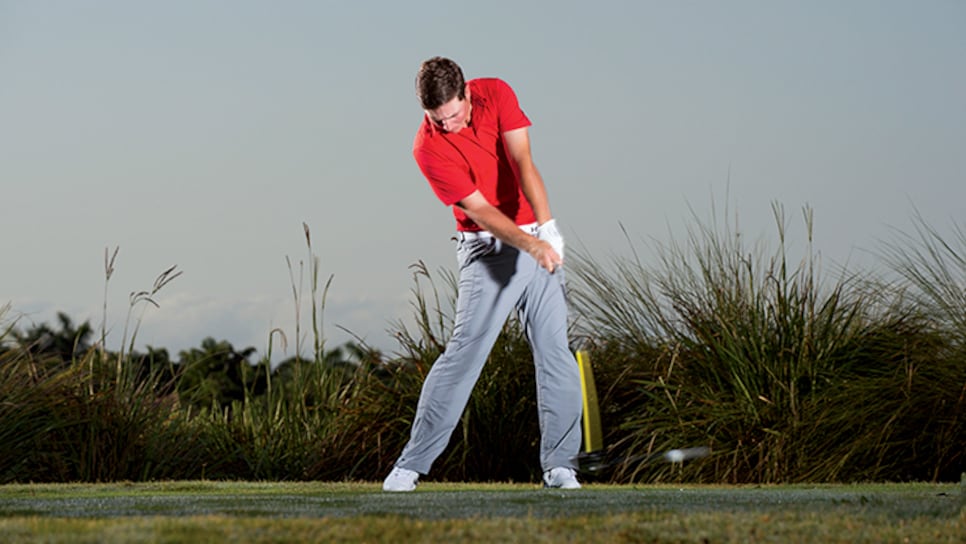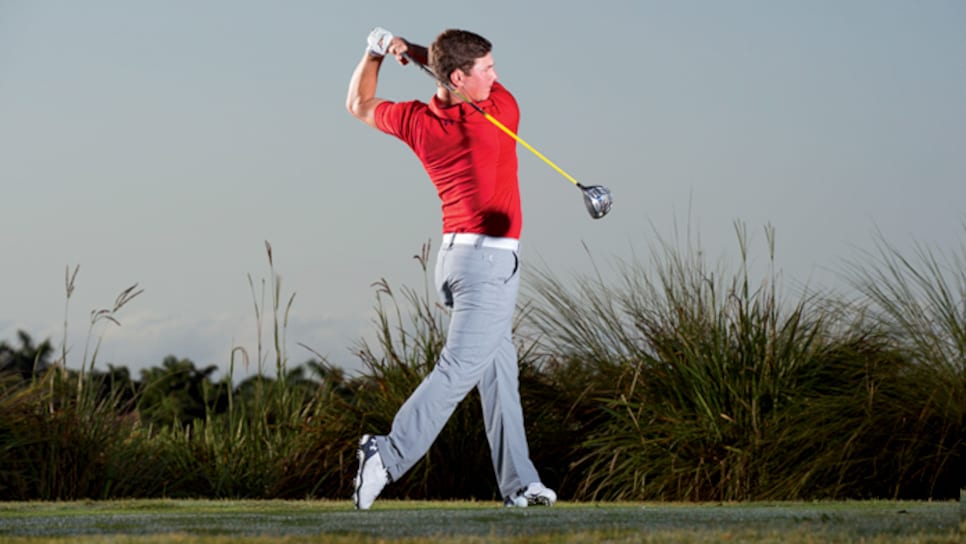 DRIVER: Your rhythm on tee shots should follow a ratio of 3-to-1. Count One-two-three to the top, then One down to the ball.
DIALING IT IN
What should your rhythm be? My friend Rob Neal, Ph.D., an expert in golf biomechanics, has studied the swings of hundreds of tour players, past and present. He has determined that the best players, no matter their tempos, swing with a ratio of 3-to-1 from start to impact on their full shots. In other words, they take three counts to get to the top of the backswing and one count to the ball. Think: One-two-three—one. The cadence of the counting doesn't matter. It's the relationship among the connected parts that makes or breaks the swing.
Even for the short game, the rhythm should be consistent. In putting, the ratio should be 2-to-1: One-two—one. Pitching, chipping and sand shots are somewhere in between. To practice this, just feel the same recurring beat when you hit these shots. By all means, focus on it if your ball-striking slips. And when your buddies say you're swinging too fast, don't just tune them out. What they're probably seeing is that your rhythm is off. That's worth listening to. — With Roger Schiffman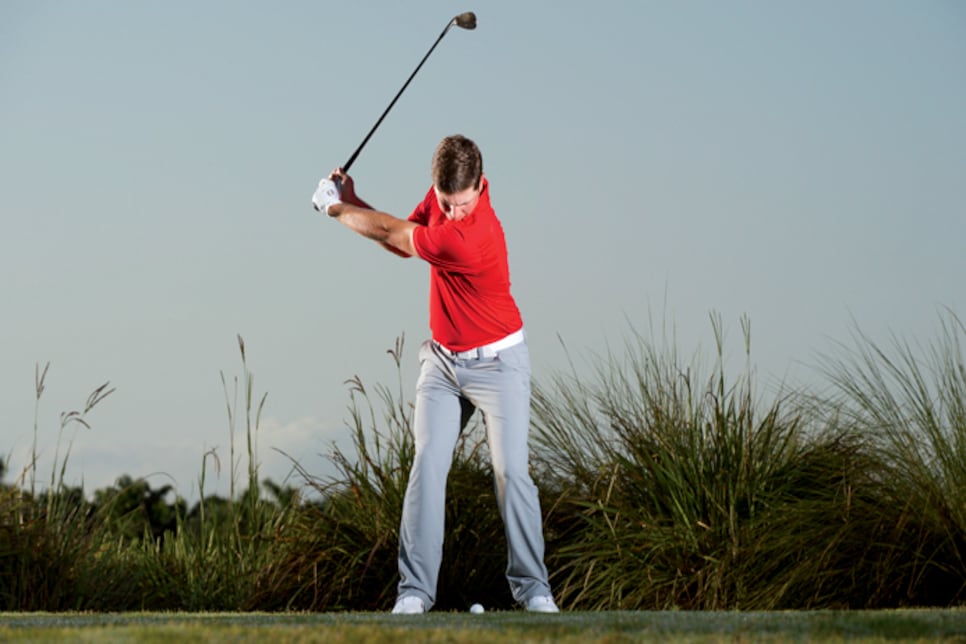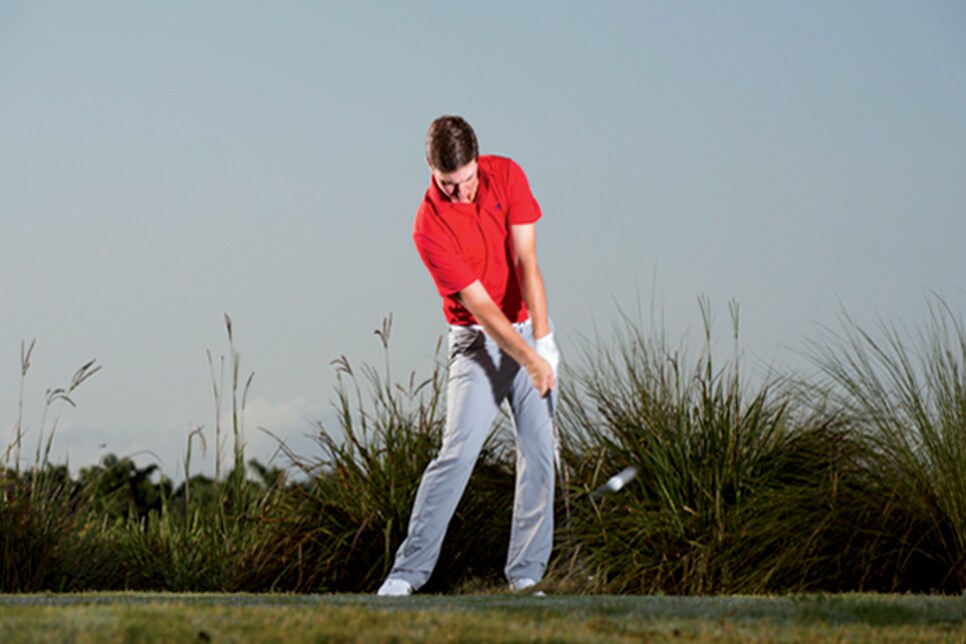 IRON: Use the same rhythm for shorter clubs, even though the speed of the swing is slower.
Martin Hall hosts "School of Golf" on Golf Channel and is director of instruction at The Club at Ibis, West Palm Beach.