The Loop
Swinggait: Ben Hagen (really) and his training aid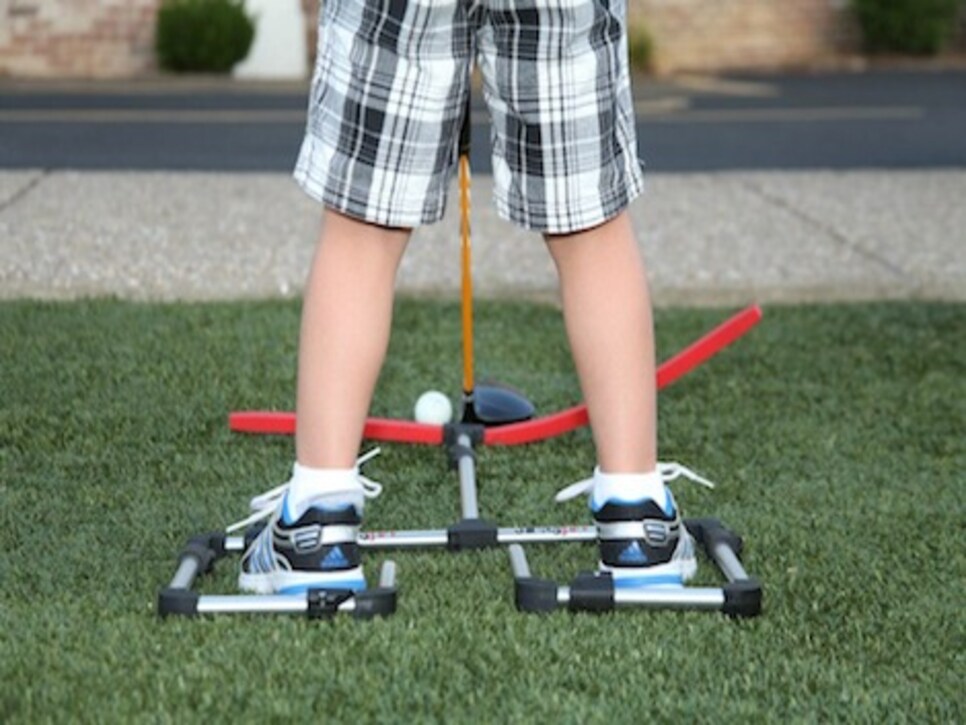 Ben Hagen often jokes that he's "one letter away from greatness," so instead he has settled on what appears to be a great idea.
Hagen (as in Haagen-Dazs) is a recreational golfer from the St. Louis area, who was looking for a way to help teach the golf swing to his then three-year-old son Gavin and to his wife Lorianne. "I'm a dad who really wanted some golf partners in my family," he said.
So he developed an adjustable training aid that proved so effective that he was encouraged to manufacture and market it. Hence the introduction of Swinggait, which shows foot position in relation to the ball and provides swing plane direction, among other uses.
"It contains their feet and shows the ball position and the line and plane they're supposed to play on," Hagen said. "I get more and more [teaching pros] every day hopping on the bandwagon, especially those focused on kids. There are not a lot of tools out there for kids. It controls their feet and gives them instant feedback. Kids' feet tend to slide around. You put their feet in the squares and tell them not to move the Swinggait while they're hitting. They start making a real golf swing pretty quickly."
Hagen became acquainted with Jay Delsing, a former PGA Tour player, who is chairman of the First Tee of Greater St. Louis. Delsing endorses the Swinggait. "He loved it," Hagen said. "He was there for some advice at first, but really likes it. He understands why it works for kids and adults, too."