The Loop
Swing Box: The indoor golf net re-invented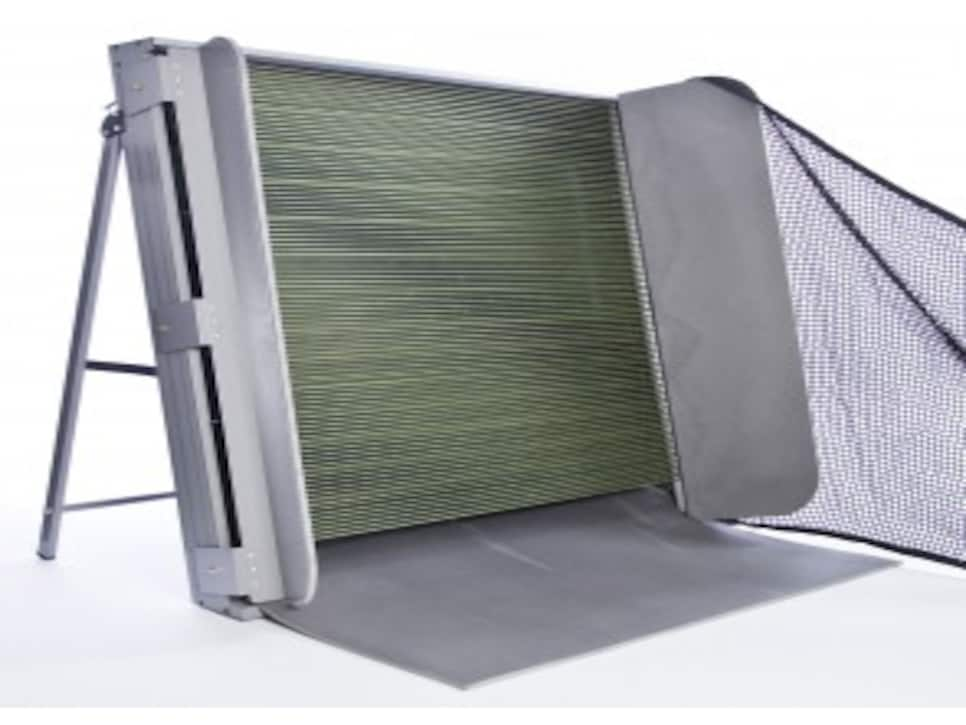 Dr. Joseph Lee is a prominent LASIK eye surgeon in the Los Angeles area and was a frustrated golfer lamenting the lack of quality indoor nets with which to practice. So he combined the two elements and came up with the Swing Box.
So, what did his profession have to do with this, aside from providing him the wherewithal to develop it and bring it to production? Lee invented a device involving strands that would help correct near-sightedness. It never came to market, because LASIK eye surgery proved so successful. The strands gave him the idea.
"The first idea was to put a bunch of strings across a board," he said. "That's got to slow the ball somewhat. If that doesn't work I can always adjust it. My second try pretty much worked. I went with four to five millimeter-thick rope. It's that tension that basically stops the ball."
So the Swing Box was born, an indoor and portable golf practice net that takes up less room than its competitors and, Lee said, provides more feedback.
"What happens when you hit into it, the feedback is tremendous," he said. "You get visual feedback and you get audio feedback." The thud it produces stands in stark contrast to the lack of sound made from a ball hitting a net. Moreover, the ball returns to your feet after hitting the Swing Box.
It has piqued interest, if more than 460,000 views of a YouTube demonstration (below) are any indication. And in the April issue of Golf Digest, David Owen included it in his story headlined, "Gear You Didn't Know You Needed," after testing at the PGA Merchandise Show earlier this year.
The Swing Box is now available at the website, iswingbox.com, for $470.