The Loop
Suzann Pettersen talked to Phil Mickelson for 'hours' after Solheim Cup controversy
Suzann Pettersen is still dealing with the fall out over "gimmegate" at the Solheim Cup. After becoming the villain of the event for standing her ground that a two-foot putt had not been given to Alison Lee, the Norwegian issued a heartfelt apology the next day on social media and the mea culpas aren't about to stop.
Pettersen did an interview with Golf Channel that will air Wednesday at 6 p.m. In some quotes released early by Golf Channel, we've learned that Phil Mickelson -- no stranger to controversy himself -- reached out to her on the night of the incident.
"One of the first players to reach out to me was Phil [Mickelson] on Sunday night," Pettersen said. "I don't know how I can thank him enough for the words and hours on the phone -- the good and bad . . . He asked me some critical questions, and I had to answer them."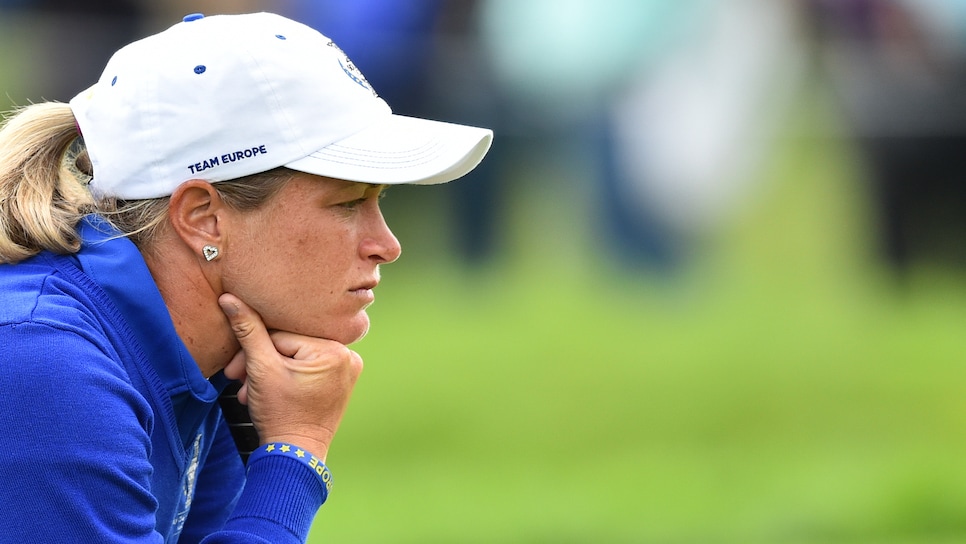 Uwe Anspach/picture-alliance/dpa/AP Images
Interestingly, while Pettersen has spent 'hours' on the phone with Phil, she has yet to speak directly with Lee.
"I still have not talked to Alison [Lee] but she will be the first people I will reach out to once we get to Asia and I can see her in person," Pettersen said. "Hopefully we can move on very quickly. It's definitely on my agenda when I get to Asia to see her and talk to her."
Mickelson, meanwhile, will play in next week's Presidents Cup. We're going to assume nothing like this will happen in South Korea under his watch.