College Golf
NCAA women's regional roundup: The biggest surprises to come out of all 6 sites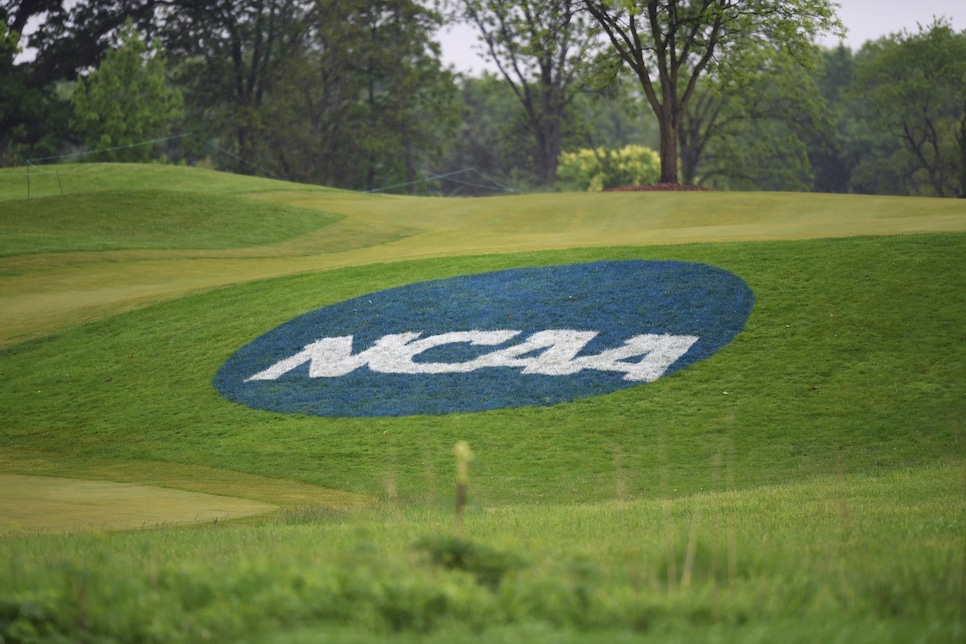 The defending champions failed to advance to the NCAA Championship, a streak came to an end for one of the dominant programs in women's college golf, the 11th-ranked team in the country saw its season end by a single shot and there was a playoff to determine the last team into the championship field.
In other words, Wednesday was just the end of another normal NCAA women's regionals week.
Reminder, there were six regionals spread out across the country. Each field had 12 teams with the top four schools in each advancing from the 54-hole tournaments to the 24-team NCAA Championship that will be played May 20-25 at Grayhawk Golf Club in Scottsdale, Ariz.
Here is a breakdown of what happened at each of the six regionals:
Tallahassee (Fla.) Regional (Seminole Legacy Golf Club)
Host Florida State, ranked No. 16 by Golfstat, cruised to an easy team win by 17 shots over South Carolina and UCLA. The fourth team advancing from the regional was a bit of a surprise in Mississippi State. The Bulldogs were ranked 34th and used a great opening round (three-over 291) to send them immediately into contention.
The biggest note here is that Ole Miss, the 2021 NCAA champions, were ranked 22nd in the country and failed to advance, finishing in sixth place, eight shots behind rival Mississippi State. A poor second round was too much for the Rebels to overcome, as they became the first defending champion not qualify for the NCAA Championship since 2017 when Washington failed to advance after winning it all the year before.
The Seminoles swept team and individual honors as FSU senior Beatrice Wallin won the medalist title by a shot over Florida Atlantic's Letizia Bagnoli.
Franklin (Tenn.) Regional (Vanderbilt Legends Club)
Vanderbilt used its home-course advantage and cruised to an easy eight-shot victory over Alabama. The Commodores were ranked 35th nationally entering the regional and ended at 16 under par for a team total.
Seven-time national champion Duke failed to advance to the NCAA Championship for the first time since 2011. The Blue Devils (No. 21) shot four-over 868 for the three days and missed fourth place by one shot. Texas A&M finished fourth to advance. This also marks the first time no Blue Devil will be competing at nationals individually, either, since 1997.
Alabama senior Polly Mack easily won the individual race, shooting 65-73-66 to end 12 under and win by four shots over Wake Forest's Rachel Kuehn and Texas A&M's Jennie Park.
Ann Arbor (Mich.) Regional (U. of Michigan Golf Course)
There were no surprises here as the top four seeds all advanced. San Jose State shot consecutive four-under-par team scores in Rounds 2 and 3 to beat Virginia by three. Arkansas and host Michigan tied for third place, three shots ahead of Virginia Tech. It's the second time in school history that the Wolverines qualified for the NCAA Championship.
San Jose State senior Natasha Andrea Oon won the individual crown by five shots. She shot 70-69-68 for a six-under 207 total.
Stillwater (Okla.) Regional (Karsten Creek)
Another regional that held to form from a seeding standpoint. Baylor won by 14 shots over Arizona State while host Oklahoma State—the 2021 NCAA runners-up to Ole Miss—and Auburn tied for third place to move on to Grayhawk.
The key here is that Auburn (No. 19) struggled mightily in the first round and was well off the pace. The Tigers shot a sensational final-round 12-under 276 to clip Michigan State by four shots. The 276 was the lowest round of the week by nine shots.
Oklahoma State sophomore Maddison Hinson-Tolchard won the individual title by two shots over a trio from Baylor.
Albuquerque (N.M.) Regional (U. of New Mexico Championship Course)
The biggest shock of the week came here as 11th-ranked Florida did not advance out of regionals. The Gators faltered during Round 2 and were not able to rally in the final round. They missed out by one shot over TCU for the coveted fourth position. Arizona (No. 23) was the third seed in the region and failed to advance, too.
Second-ranked Oregon, the Pac-12 champions, continued to cruise in the final round after opening with two under-par rounds and beat Texas by three shots. Georgia was in third place.
The Ducks won the individual race, too, with junior Briana Chacon shooting 65-69-73 for a nine-under 207 total. Georgia's Jenny Bae was second, four shots back.
Stanford (Calif.) Regional (Stanford Golf Course)
The 24th and final spot in the NCAA Championship field came down to a playoff between Big Ten rivals Northwestern (No. 37) and Purdue (No. 48). Both teams were tied heading into the final round and both shot four-over 288 to remain tied after regulation.
Purdue coach Devon Brouse previously announced that he would retire at the end of this season, putting an end to an illustrious coaching career that spanned well over 40 years. Ultimately, his Boilermakers won the playoff, giving Brouse a chance to coach in one more NCAA Championship (he led the team to the title in 2010).
In the playoff, all five from Purdue and all five from Northwestern played the par-4 10th hole in two groups and their combined score determined the winner. Purdue's five played it in one over par. Northwestern's five played it in three over.
At the top of the team leaderboard, USC shot three under-par rounds to win by eight shots over LSU and host Stanford, the top-ranked team in the country. On the individual side, USC freshman Amari Avery shot 69-67-68 for an eight-under 204 total to beat Stanford's Rose Zhang by a shot.