The Loop
'Super Troopers 2' and Hooters team up for inevitable 4/20 "Snozzberry Sauce"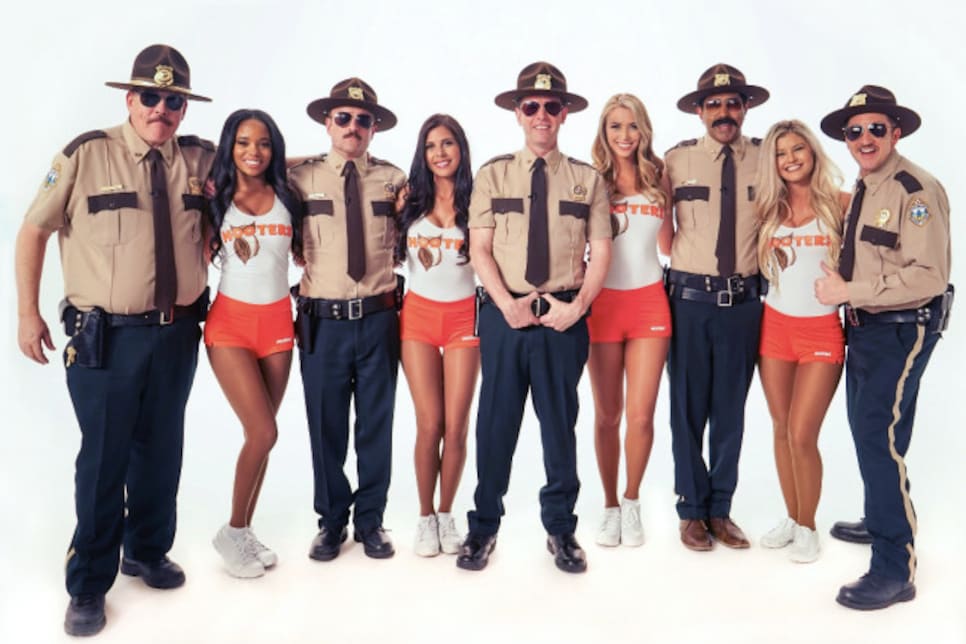 In case that didn't clear things up, here's what Hooters had to say about their latest culinary triumph:
Hooters Snozzberry Sauce pairs perfectly with its latest wing innovation, Smoked Wings, which are marinated overnight with a sweet and spicy dry rub before being hickory smoked in-house. Smoked Wings are also half the calories of traditional-style wings, so fans can eat twice as many if the munchies kick in.
Subtle stuff, we know. Also, if for some reason you get too paranoid to leave the house on Thursday, don't stress. Hooters delivery (a thing, apparently) has you covered with on-the-go wings and maybe even an acute anxiety attack-inducing Super Troopers 2 cast cameo:
For those unable to visit Hooters on April 20, guests that order any style wings with Snozzberry Sauce or Hooters Smoked Wings through DoorDash automatically get free delivery. Plus, you never know, one of America's favorite troopers may just show up to surprise a fan with an honorary moustache. The "Super Troopers 2" cast will also be on the lookout for fan reactions using #HootersSnozzberry.
Other details you should probably know include: