The Loop
Super Bowl champ Joe Flacco teams with ESPN's Ron Jaworski to buy golf course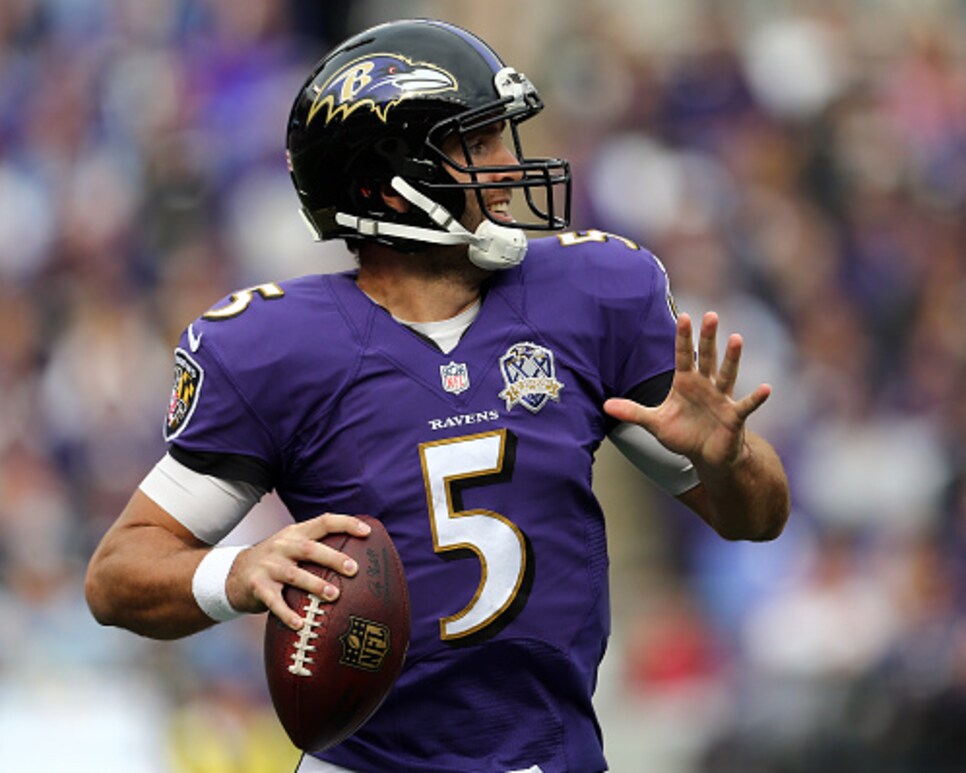 Ron Jaworski is no stranger to golf. The former Eagles quarterback and ESPN personality has built an impressive business portfolio of golf courses. Jaworski and his group acquired Ramblewood Country Club in Mount Laurel, New Jersey this week, and added a fellow football player as partner:
The Baltimore Ravens' Joe Flacco.
Flacco, the Super Bowl XLVII MVP, is a native of nearby Audubon. An avid golfer himself, he once told the Baltimore Sun he wants his son to become a professional player.
"I'm going to try to get my kid involved in golf and maybe try to get my kid to try to qualify for the PGA Tour. That's my dream," Flacco said. "Maybe in another 20 years, I can be retired and me and my wife can travel around and watch my kid or a couple of my kids play golf. That would be the dream."
Ambitions like that require a lot of time on the course, range and putting green. Luckily for little Flacco, he'll never have to worry about getting a tee time again.