The Loop
Sunnylands: Obama's private weekend playground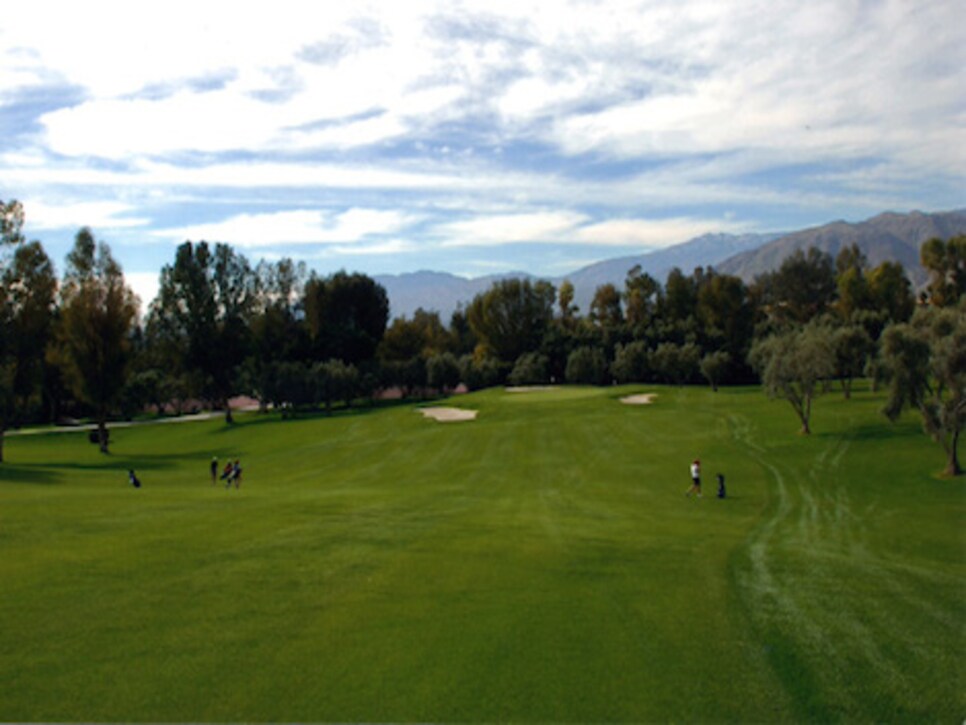 The golf course at Sunnylands sits like so many others in California's Coachella Valley -- hidden behind walls, in this case pink ones in Rancho Mirage. Drivers heading south on Bob Hope Drive or west on Frank Sinatra Drive in Rancho Mirage might catch glimpses of fairways, but otherwise likely are oblivious about who is playing there.
More often than not, no one is playing there, though this weekend President Obama is staying at Sunnylands and teeing it up on this, one of the country's finest nine-hole courses.
Sunnylands is the estate built by the late billionaire Walter Annenberg, a publishing magnate and diplomat, who often hosted American presidents there. Its golf course generally is regarded as the most exclusive in the greater Palm Springs area, more so even than Porcupine Creek that occupies the estate owned by Oracle billionaire Larry Ellison in Rancho Mirage.
Sunnylands came about, so the story goes, when Annenberg was impatiently awaiting a tee time at Tamarisk Country Club nearby. "What do you have to do to get a tee time around here?" he said to starter Scorpy Doyle.
"Build your own (bleeping) golf course," Doyle replied.
So he did, and a fine golf course it reportedly is. Last year, Sunnylands ranked fifth in Golf Digest's "America's Top Nine Private Short Courses" and was identified as the best nine-hole course in California.
But it isn't your typical nine-hole course in that renowned architect Dick Wilson (Laurel Valley, Bay Hill, Cog Hill's Dubsdread course, and the Blue Monster at Doral) cleverly designed it to play as an 18-hole, par-72 course that measures about 6,000 yards.
"The course architect, Dick Wilson, was a genius," Raymond Floyd once said. "What a mind you have to have to create 18 holes on nine greens. It's so cleverly thought out."
It is played by invitation only, and Larry Bohannan, the golf writer at the Desert Sun newspaper, has been invited to play it only once in his more than 25 years on the golf beat there.
"You play nine holes," he said, "and when the course twists back around on itself, it doesn't play the same nine holes in order just from a different set of tees. It's hard to imagine."
For instance, when you come off the ninth green, he said, you go to the tee at the par 4 10th hole, which is played to what was the fourth green on the front nine, a par 3. The 11th hole, its tee box adjacent to the fourth green, plays across the third fairway and back to the second green.
There is no danger of hitting anyone playing down the third fairway, because so few players ever play the course.
Incidentally, Saturday's weather forecast for Rancho Mirage was 90 degrees and sunny. In Washington, D.C., it was 37 with snow showers. Easy to see why Obama would opt for the former, especially when he can have a golf course all to himself.