News
Sunglasses required: Pinnacle reintroduces Bling golf balls
Pinnacle has never had an issue producing golf balls that go far. But whenever a distance-oriented ball is discussed, the issue of feel is one of the first worries. How can a ball be both long and easy to control around the green? Not only has Pinnacle claimed to achieve this delicate balance, it added a little flash, too.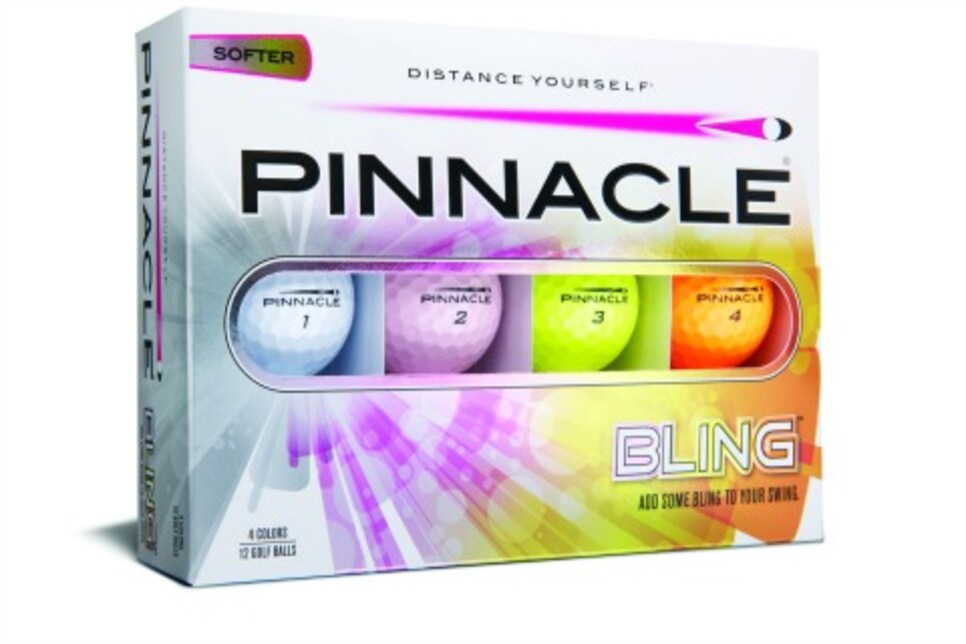 This fall, Pinnacle has reworked its Bling golf ball. Structurally, the high-energy core provides distance, while the ionomer cover gives it the soft touch you're looking for around the green.
Aesthetically, the High Optix colors make them fun. Bling balls are available in white, yellow, pink and orange -- so while your playing partners are jumping on the yellow-ball trend, you can one up them with your extended color palette. The colors have function, too: Pinnacle chose these colors specifically for their heightened detectability against grass and sky. Bling balls will give you length off the tee, feel around the greens, and are pretty to look at.
Not a bad combination, if that's what you're into.