News
Sungjae Im's win in his first Web.com Tour start is rare, but not as rare as you'd think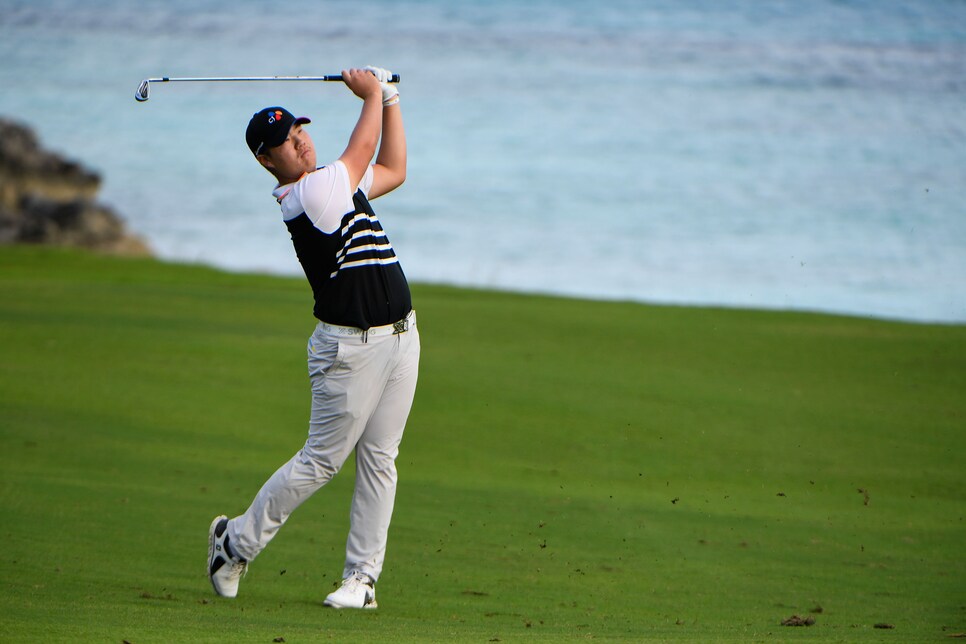 It appears Sungjae Im is a quick study.
It took the 19-year-old from South Korea one crack at Web.com Tour Q school to earn a card, as he finished runner-up in Arizona last month to make his way on tour.
In turn, he needed just one start on the Web.com Tour to grab his first win.
Im shot a bogey-free final-round 65 on Tuesday at the Emerald Reef course at Sandals Resort to claim the title at the Bahamas Great Exuma Classic, the Web.com Tour's 2018 season-opener. In the process, he became the 16th golfer to win on tour in his first appearance. At 19 years, 9 months and 26 days, he also became the second youngest golfer to ever win a Web.com event, falling just short of Jason Day's mark of 19 years, 7 months and 26 days set in 2007 but passing countryman Si Woo Kim (20 years, 21 days).
"I'm so happy," said Im, who shot a 13-under 275 for the week, four strokes better than runner-up Carlos Ortiz. "Everyone told me how tough was to win on the Web.com Tour. I never expected to win this quickly, but I'm so happy about this victory."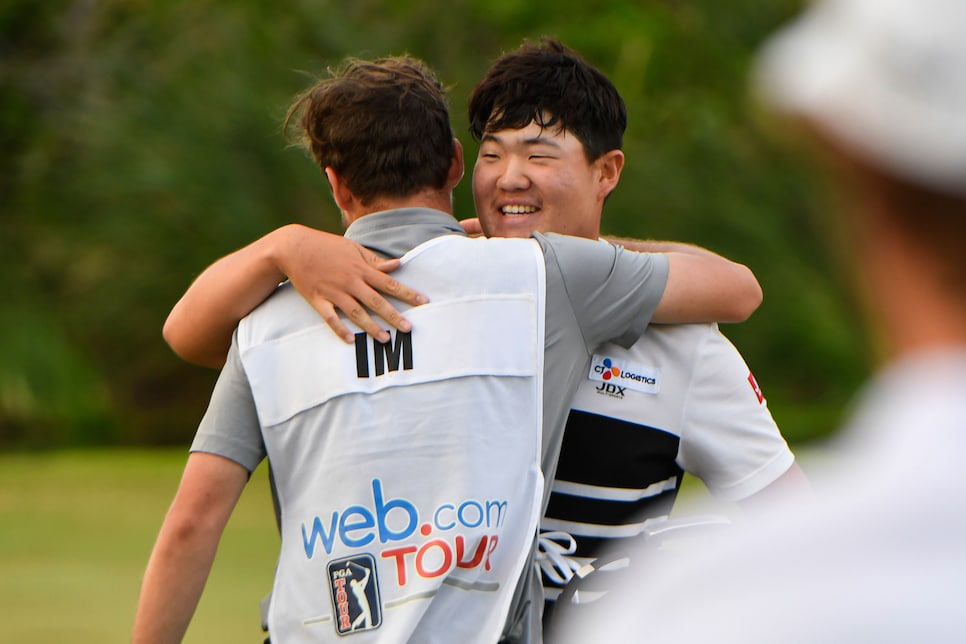 Im started the day tied for the lead with Ortiz. His strategy was to go play and not look at leader boards, and it worked when he made four birdies on the front side to take a two-stroke edge on Ortiz. Three more birdies on the 14th,15th and 16th hole left no doubt about the final outcome.
Im grew up in Jeju Island, and as a kid played the CJ Nine Bridges Golf Club that played host to the inaugural PGA Tour event in South Korea last fall. He watched last September when Justin Thomas won the title.
Prior to joining the Web.com Tour, he played on the Japan Golf Tour where he posted six top-five finishes and 16 top-20 showings (but no wins) in 2017.
Not surprisingly, Im's ultimate goal is to play on the PGA Tour, something he's set himself up well to accomplish sooner than later. Over the past five seasons, winners of the Web.com Tour's first start have earned PGA Tour cards by finishing in the top 25 on the final money list four times.
"This isn't going to be my last chance," he said. "I want to play better and plan on working hard to get to the PGA Tour."