Seeing Red
Sungjae Im just broke this impressive PGA Tour scoring record that had lasted 21 years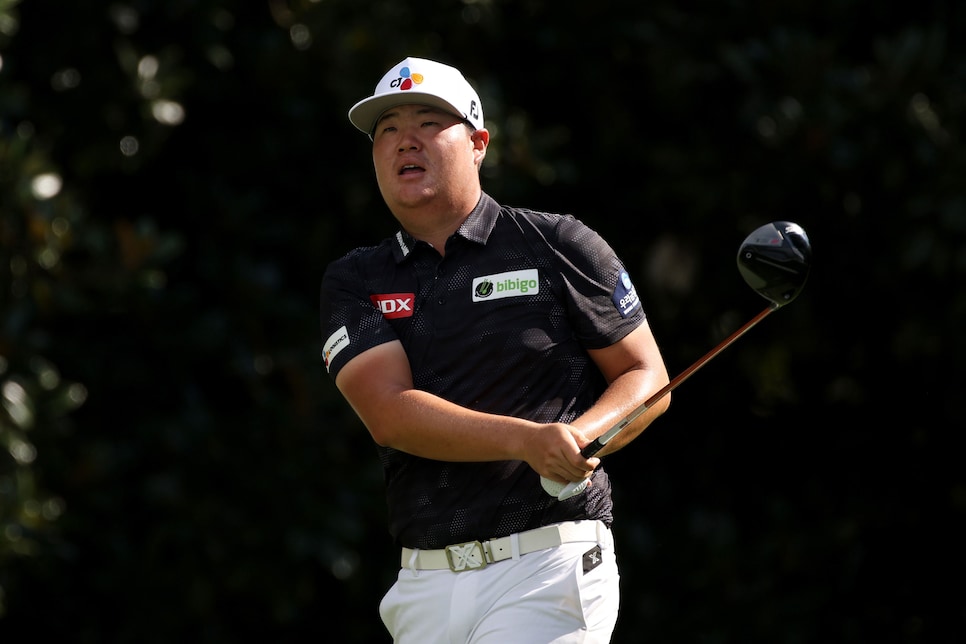 On Sunday at the Tour Championship, Sungjae Im broke Steve Flesch's 21-year-old record for most birdies in a PGA Tour single-season.
Kevin C. Cox
ATLANTA — While the eyes of the golf world early Sunday were on the Solheim Cup and the impending Patrick Cantlay-Jon Rahm duel for the Tour Championship/FedEx Cup title, Sungjae Im was quietly making history … of a sort. Starting with the 2020 U.S. Open in September, Im has been golf's iron man, playing in 35 PGA Tour events (out of a possible 50 during this wraparound "super season") and making the cut 29 times. With that many reps, maybe it's no surprise that he just broke the PGA Tour's season birdie record with this 22-footer on the second hole at the Tour Championship:
The PGA Tour's tweet notes that his 494th birdie is the most since 1980, which is the first year they kept records. The record he actually broke belonged to Steve Flesch, who carded 493 in 2000. That year, Flesch played 123 rounds, four fewer than Im will complete in the 2020-21 wraparound. Im is also poised to break the birdies and eagles record:
The caveat here is that the 2020-21 wraparound season has been a long one, and PGA Tour officials confirm that both the U.S. Open and the Masters from the fall of 2020 count for cumulative stats like these; in other words, Im had two U.S. Opens and two Masters to work with (the Olympics, as an unsanctioned event, didn't count). That said, his 35 total events is only three more than Flesch's 32 from the record-setting 2000 season.
Im's jam-packed schedule continues a tradition of Korean golfers playing week in and week out; among the other players to net more than 30 events thus far in 2020-21 are K.H. Lee and Si Woo Kim. This will be the second year that Im will lead the tour in events played; he'll tie Brian Stuard with 35 events when Sunday's round is complete. In 2019, Im's 35 total starts led all players.
Im made three straight bogeys on Nos. 7-9 to turn in two over, but made four birdies on the back nine to finish with a final-round 68. More importantly get his final season total for birdies to 498 and his final birdies/eagles total to 513, four more than Flesch in 2000.