swing sequence
Sungjae Im's backswing is a big key to his consistency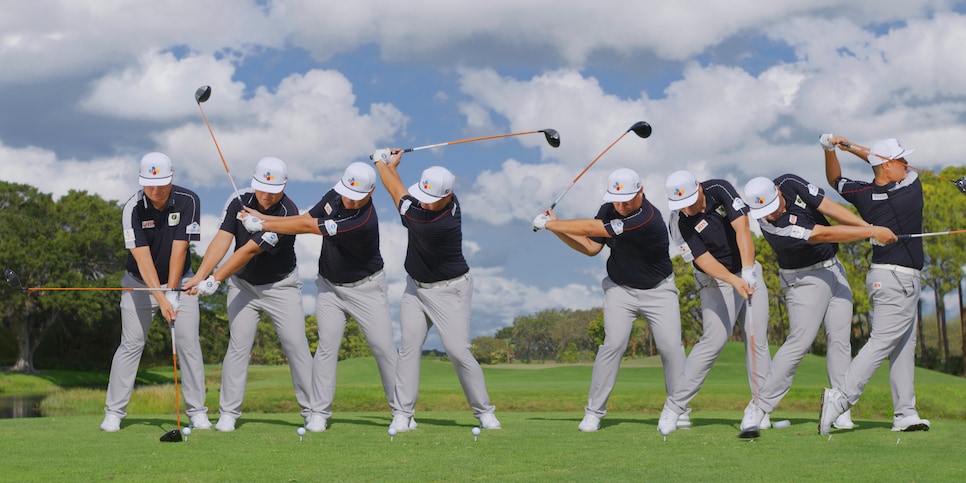 There are a number of players with unorthodox backswings—Jim Furyk, Matthew Wolff, John Daly, just to name a few—but certainly no one has a slower backswing than Sungjae Im. The first half of Im's backswing is so deliberate, it almost looks like it's in slow motion.
Unhappy with his ball-striking while on the Japan Tour in 2016, Im decided one day in practice to slow down his takeaway. What started as a drill has now evolved into the South Korean's signature move.
"I started to see more consistency in my tempo and ball flight when I took it away slower," says the 25-year-old Im, the PGA Tour's Rookie of the Year in 2018-'19. "So I just continued to do it."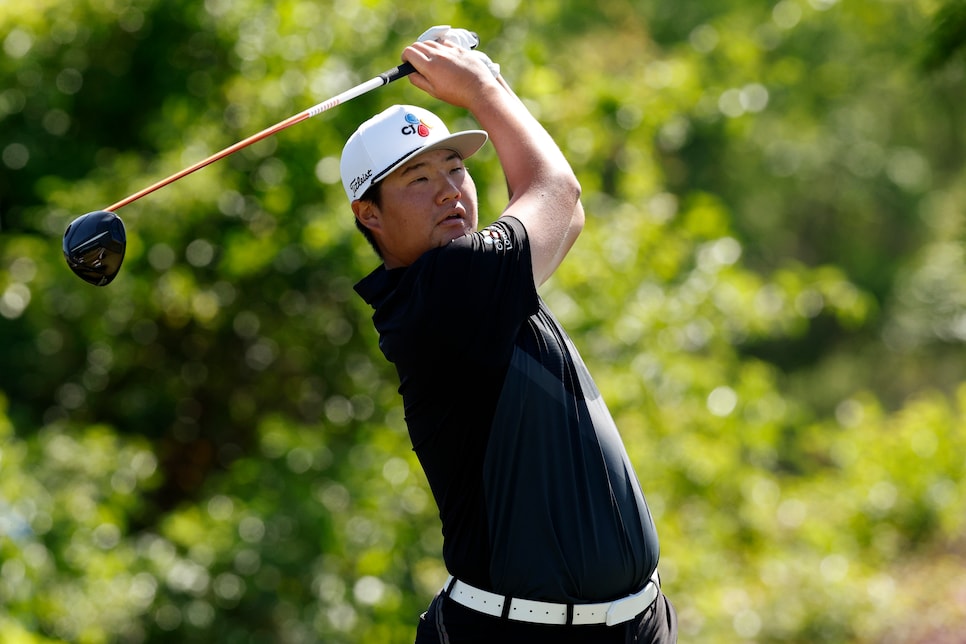 One of the more accurate drivers on the PGA Tour—he ranked 25th in driving accuracy (64 percent) and 13th in total driving through this year's Valspar Championship—Im has the length to reach most par 5s in two, as well. The two-time PGA Tour winner has been carving up the par 5s this season with a scoring average of 4.39 strokes, third best on tour. Im credits much of his power to his workout regimen and the extension he's able to create on the takeaway and just after impact, when the shaft is parallel to the ground, two positions that nearly mirror themselves.
"I feel like this is the way to generate the most power—extend my arms as far as possible," Im says. "Although my takeaway might look slow and awkward, I do generate a lot of power and accuracy by extending my arms."
Another key to Im's power and consistency is a change he has made to his lead-wrist position at the top of the backswing. In his first few years on tour, Im had a tendency to cup his left wrist at the top, which opened the clubface. Now he's trying to consciously keep that wrist flatter while lowering the shaft on the backswing, two moves that make it easier to swing the club down from the inside and hit the draw he favors off the tee.
Im is also constantly working on finding the proper balance between his hand and body movements, especially on the backswing. The more in sync they are, the farther he's able to turn his chest and shoulders, generating more speed and power on the downswing.
"I'm trying to keep them all aligned together," Im says. "I have a tendency to swing my hands first, so they get out of alignment with my body. If I can find the right balance where I'm using both my hands and body together, and turning my chest with my hands, my swing is very strong."
Interviewed with help from Sungjae Im's translator and agent, Danny Oh.