The Loop
Sunday primer at the U.S. Open
PEBBLE BEACH -- A few more pertinent questions with the final round of the U.S. Open approaching.
*Can Tiger Woods build on his memorable performance from Saturday?
First off, could we have been more wrong about Tiger Woods in this spot yesterday? Through two rounds here Woods was listless, frustrated, even whiny  -- all evidence of a player incredulous he couldn't muster the same magic. Then just like that, he could. You've heard it all before: Woods has never come from behind to win a major, and last year, he had difficulty holding on to win one. In some ways, though, the significance of Saturday was not that Woods gave himself a chance of winning another U.S. Open. It was the resounding reminder that he still could.
*Is Dustin Johnson the real deal?
Short answer: Yes. Look past the eye-popping length and most impressive about Johnson is how unaffected he was with the lead on the weekend in the U.S. Open, even adding to it after Woods made his charge. Of course, being able to drive a par 4 with a 3-iron doesn't hurt, either.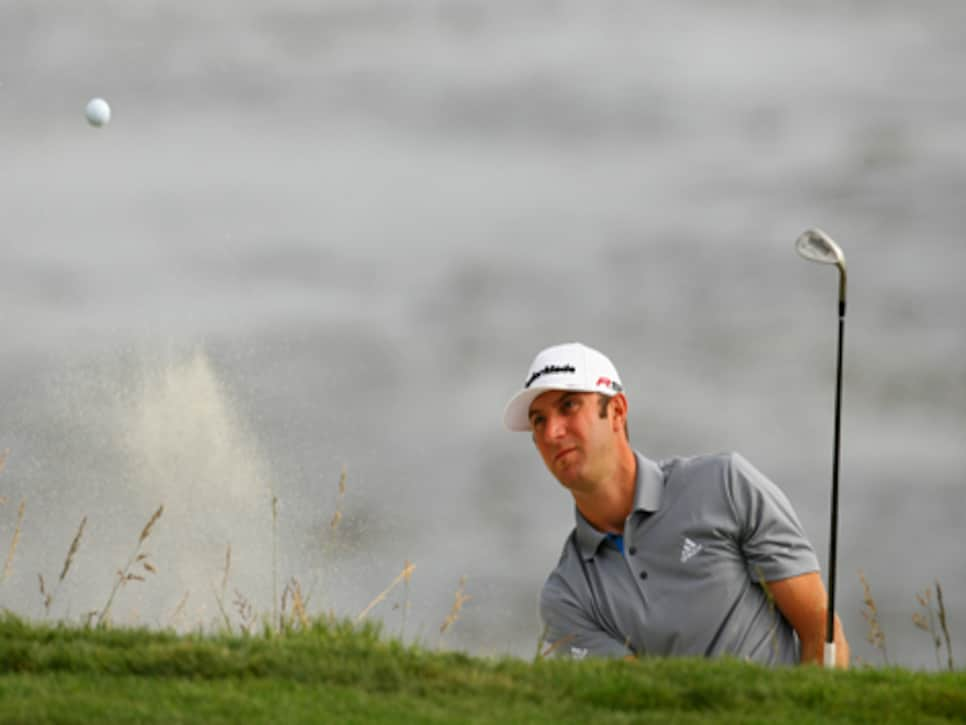 *(Photo by Charles Laberge)
It's been 50 years since a player came from seven strokes back to win a U.S. Open. That guy was Arnold Palmer, and while his modern day embodiment Mickelson surrendered some ground on Saturday, it wasn't so much an implosion as it was a concession to reality. This beig a U.S. Open, Mickelson could work his way back into the mix in just a couple of holes on Sunday. Of course, this being an Open, he could work his way out just as fast.
What can we expect from course conditions on Sunday?
Stop us if you've heard this one. Pebble Beach will play hard, fast, with light wind, and rough that still hasn't been mown since Wednesday. Some holes worth noting: the fourth will again have the tees up enough for players to drive the green, and the seventh will play a mere -- and this is not a misprint -- 92 yards. Most intriguing may be the diabolical 14th, which will have the tees up some 30 yards. That should entice players to try to get home in two, but it will also invite some disaster in the process.