Golf Bags
The best Sunday bags on the market right now
*All products featured on Golf Digest are independently selected by our editors. However, when you buy something through our retail links, we may earn an affiliate commission.*
Walking a golf course can be one of the most enjoyable ways to experience the game and socialize with your friends during a round. But lugging around a heavy stand bag full of 14 clubs, 20 golf balls, an umbrella, and more unnecessary equipment? That will ruin any round almost immediately. Every golfer should own a Sunday bag to eliminate this burden—a lightweight, compact bag perfect for carrying a handful of clubs and a few essential accessories. Store it in the trunk of your car for last-minute nine-hole rounds, take it to your local par-3 course for some short game practice, or fill it with just a few clubs for your driving range visits. Sunday bags can also serve as the perfect starter bag for a beginner golfer, who won't need a full set of 14 clubs right away.
RELATED: 9 golf bags to give your game a style upgrade
The concept of the Sunday bag dates back to the sport's origins in Scotland. From Monday through Saturday, players would almost always employ a caddie to carry their clubs (even though golfers had nowhere near 14 clubs at this point in time). The problem arose on Sundays when the Church of Scotland observed Sabbath. Caddies were not permitted to work during the day of rest, and therefore, golfers had to find an easy, low-stress alternative to transporting their clubs. The Sunday bags of the past were simply tubes of fabric with a single strap, but these days, there are dozens of options on the market with storage pockets, kickstands, club dividers, and other useful details to make your walking rounds as enjoyable as possible. Here are all the best Sunday bags that you can buy online right now.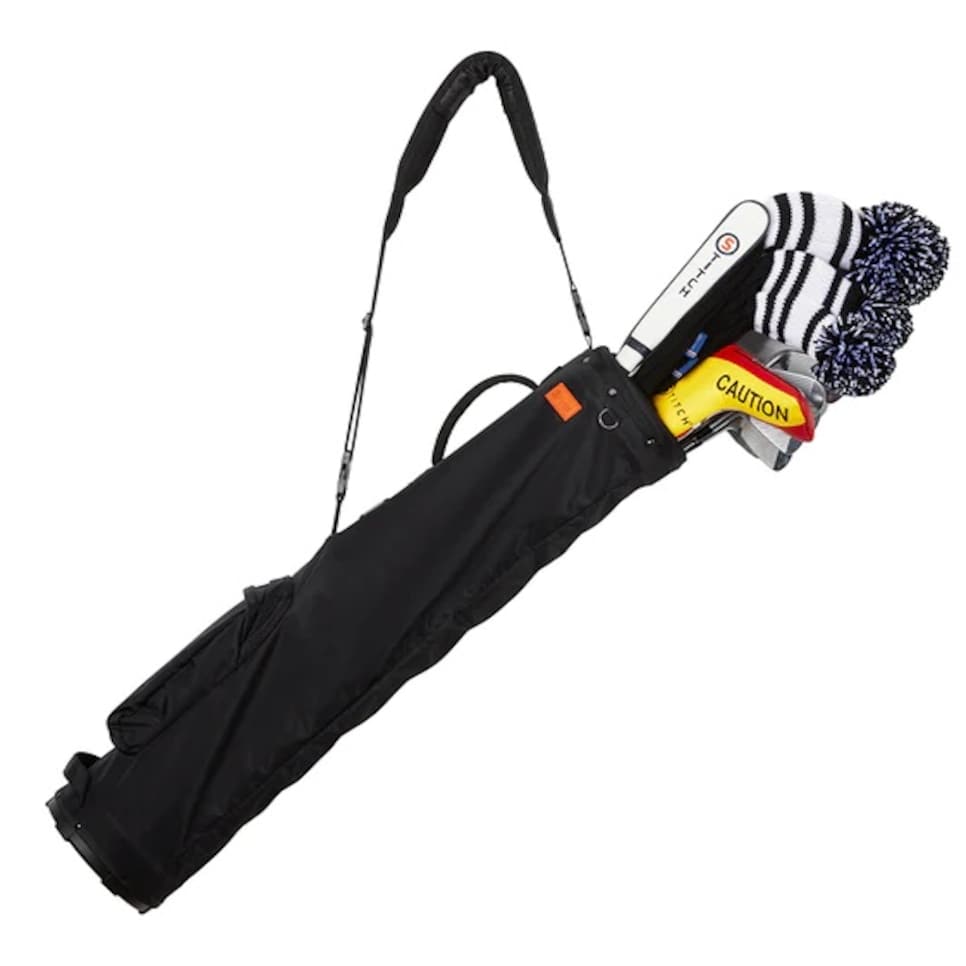 Stitch SL Sunday Golf Bag
Stitch's brand new SL Sunday Golf Bag has a sleek, minimalist design, water-repellent fabric, and a magnetic pocket for balls and small accessories. It's a single-divider design with a padded strap and a unique removable spine, making this bag easy to scrunch up and store away.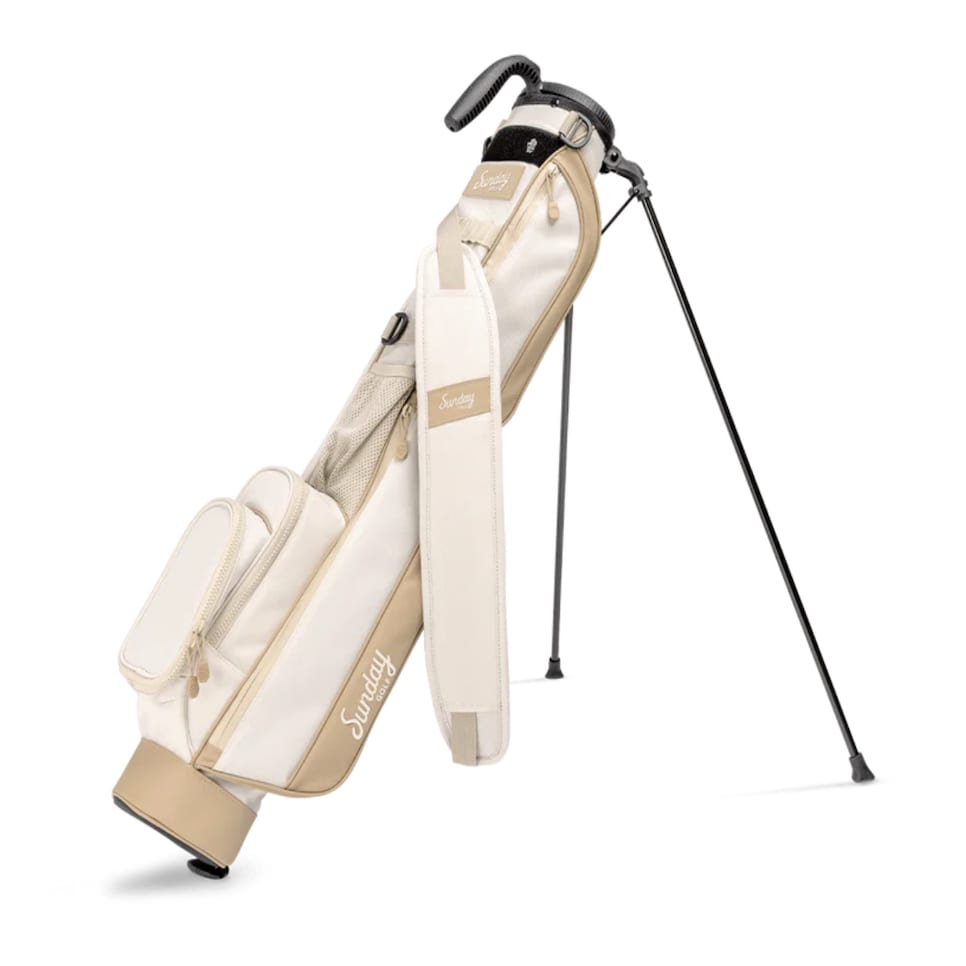 Sunday Golf Loma Bag
This bag from Sunday Golf, a company that specializes in lightweight bags, comes in ten different colorways and is equipped with a full kickstand (A Sunday bag rarity). Designed to hold seven clubs, this bag has some useful additions—an insulated drinks pocket and a lined valuables pouch, for example—but it maintains its small stature.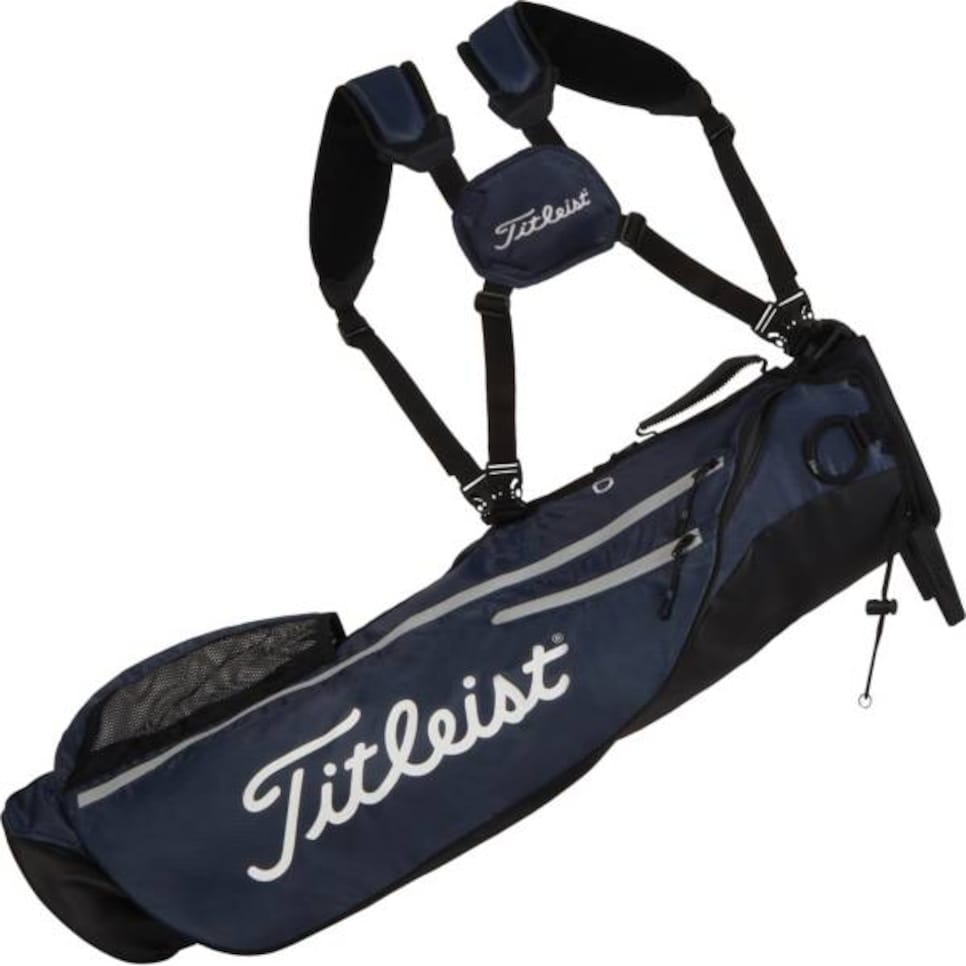 Titleist 2022 Premium Carry Bag
The Titleist Sunday bag includes a full double-strap design, a detail that most lightweight carry bags do not come with. It's ultra-lightweight at just 2.2 pounds and has a large apparel pocket and accessories compartments built in. 
$145
|
Dick's Sporting Goods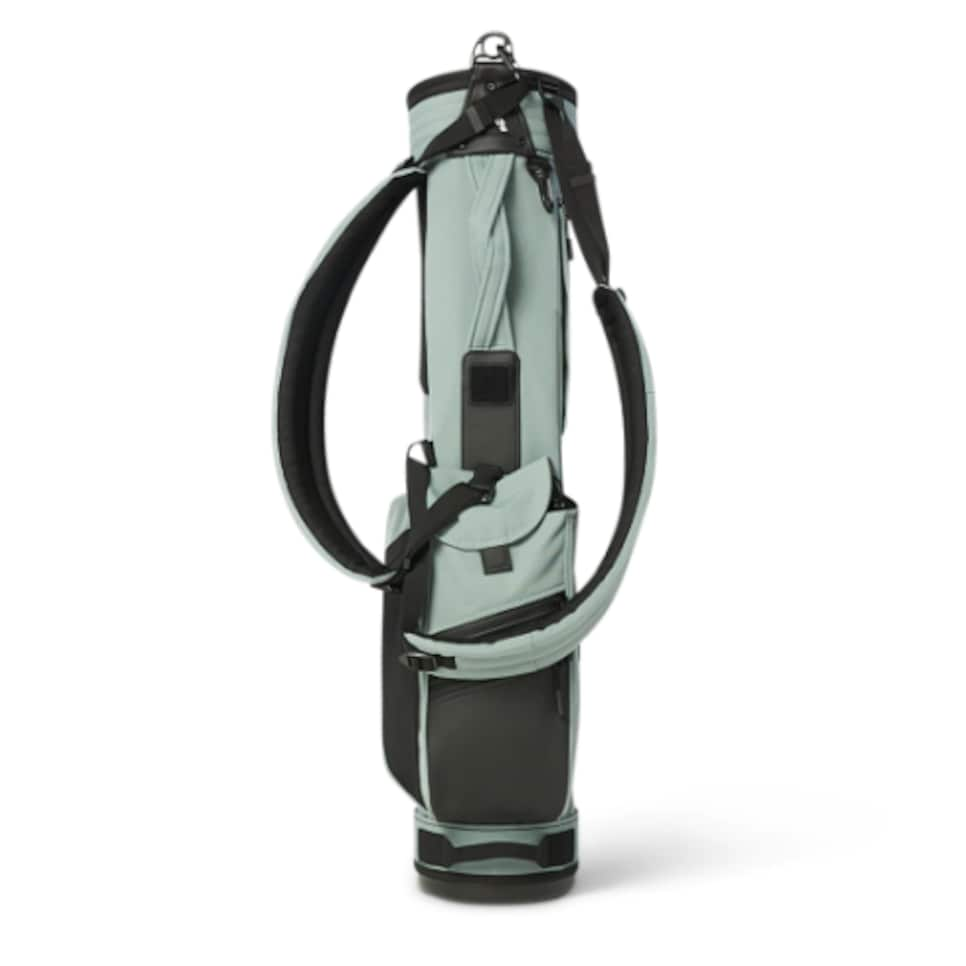 Jones Sports Co. Rover R - Clay Green
Use either one or two straps while carrying this Jones Sports Co. lightweight bag. With a D-ring for your rangefinder, a spacious belly pocket for extra clothing items, and an insulated quick-access compartment for cold beverages, this bag has solutions to all of your needs during a quick nine-hole round.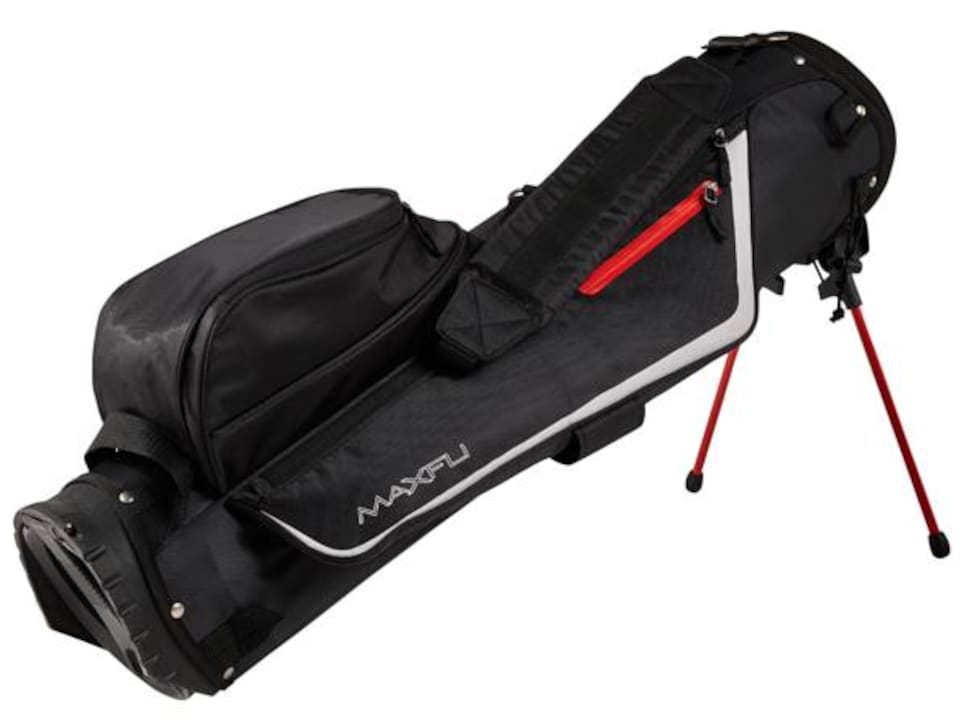 Maxfli 2022 Sunday Stand Bag
With a miniature kickstand and plenty of storage space, this Sunday bag from Maxfli is the best of both worlds. It has all the space and features you'd need for a range session or 9-hole round while still qualifying as a lightweight bag. 
$119
|
Dick's Sporting Goods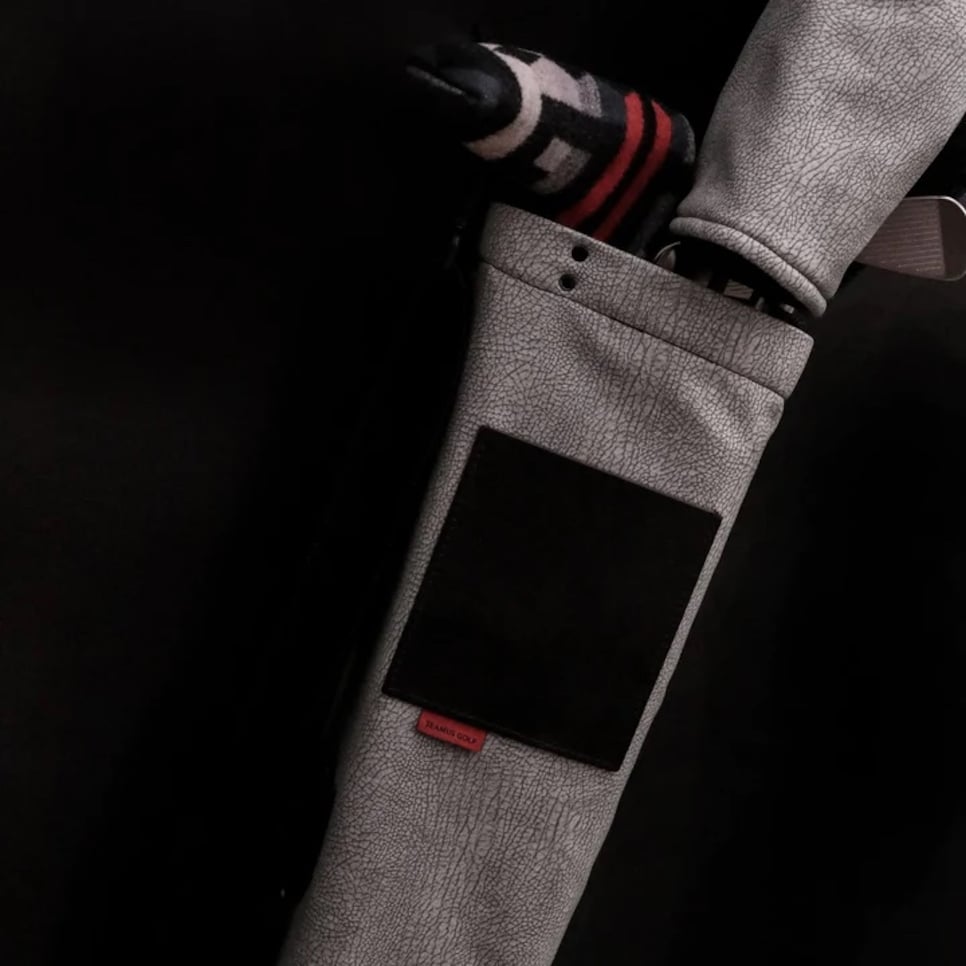 Seamus Golf Featherlight Fescue Bag - Concrete
This elephant grey carry bag from Seamus Golf is one of the lightest you can find, weighing just two pounds. The unique textured fabric and streamlined look will elevate your style on the course while keeping your shoulders fresh for your entire round.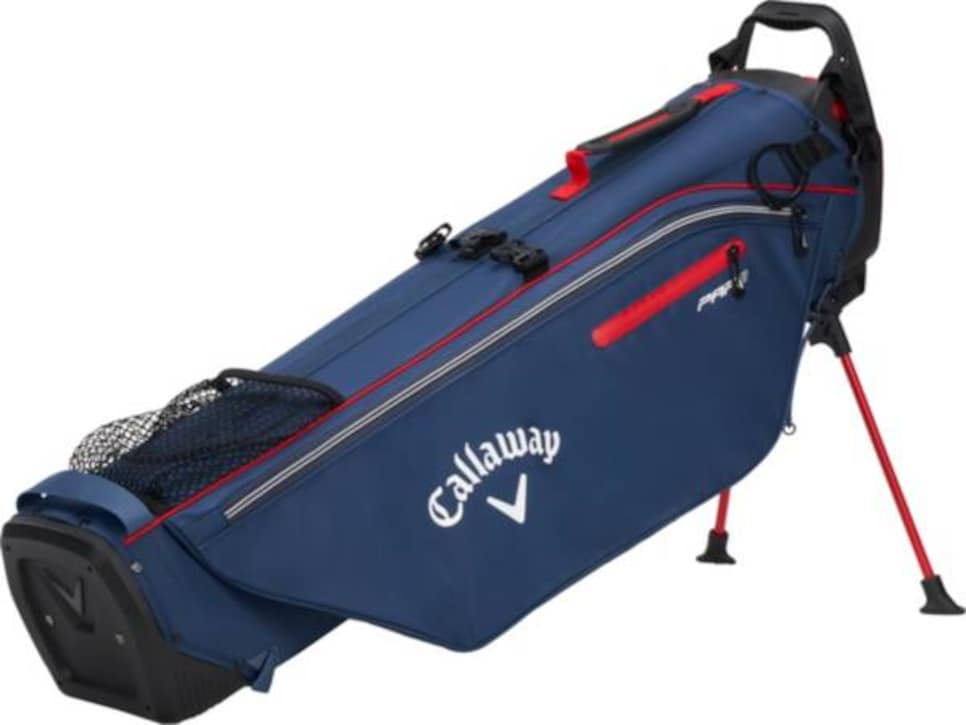 Callaway Par 3 Sunday Bag
Another bag with a compact kickstand, Callway's lightweight carry bag has a sleek and sturdy design. Although this bag doesn't have a strap, it has two convenient handles for transporting your clubs from shot to shot on a short course. 
$159
|
Dick's Sporting Goods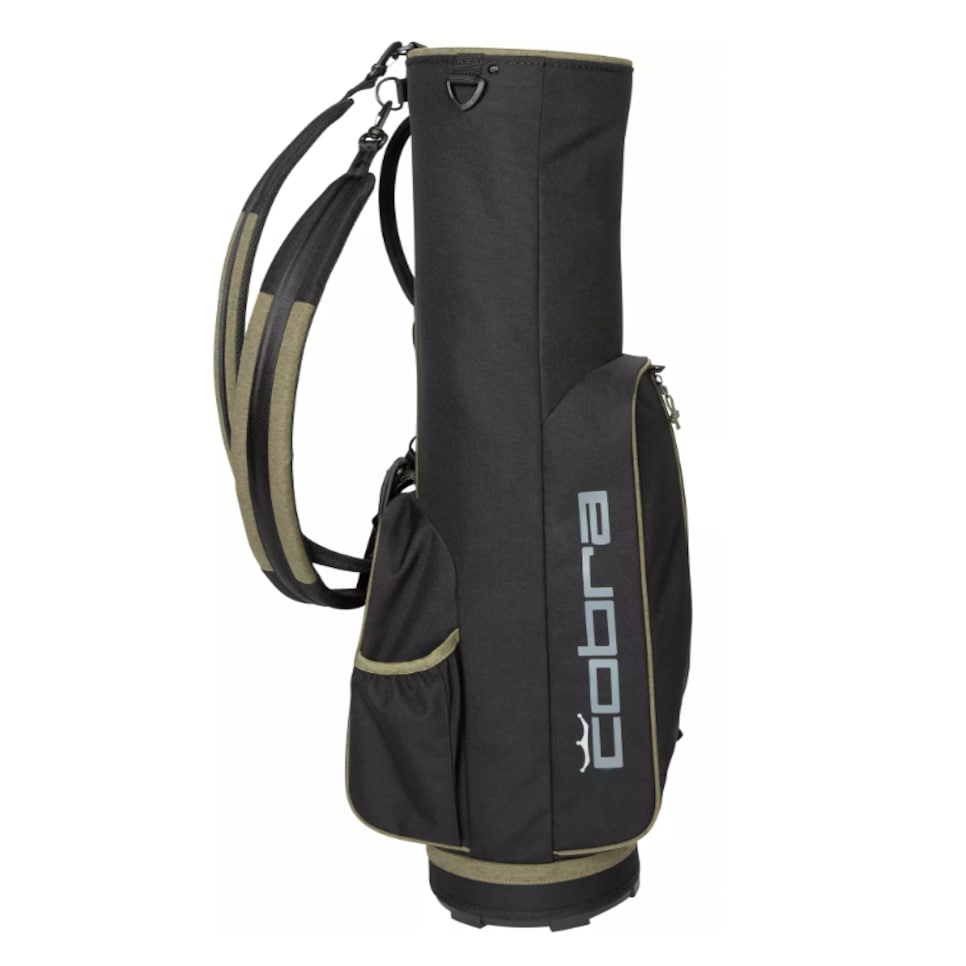 Cobra 2022 UltraLight Pencil Bag
With a retro-round construction, this pencil bag from Cobra is both stylish and practical for quick rounds and range visits. It has a comfortable double strap and a two-way divider, as well as a relatively large apparel storage pocket.
$140
|
Dick's Sporting Goods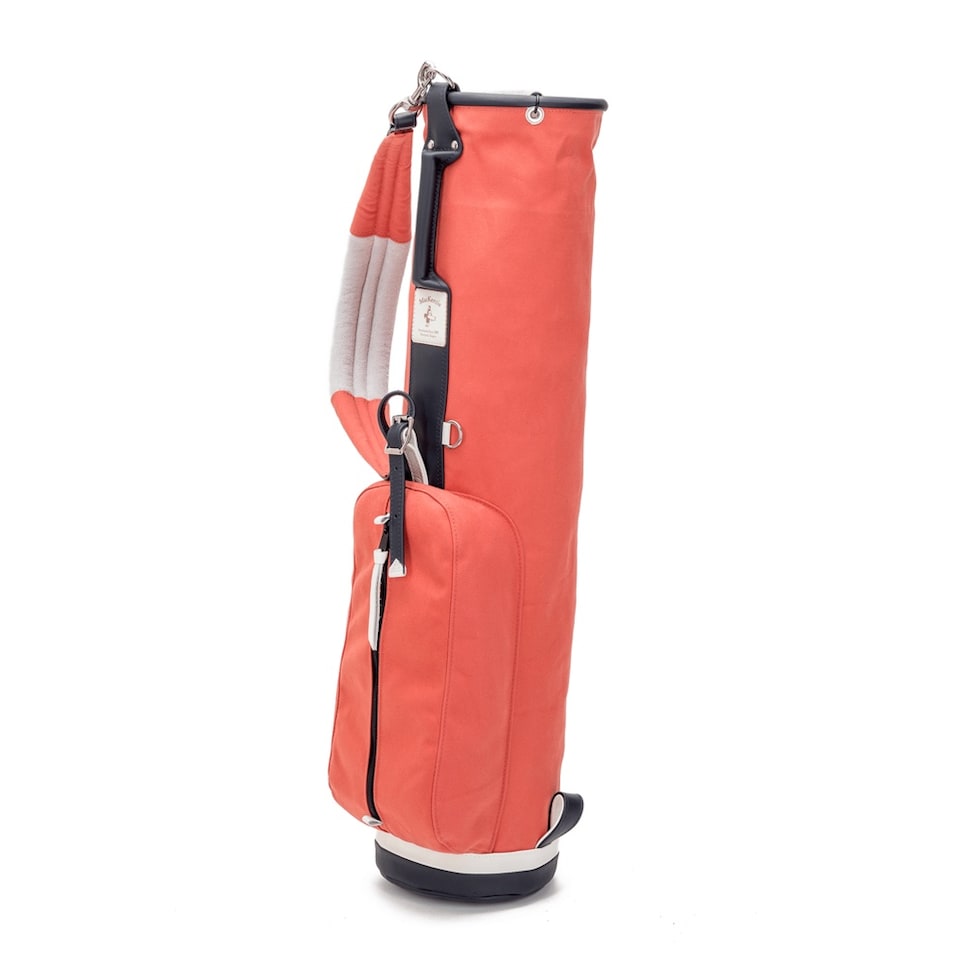 Mackenzie Golf 8" Treated Canvas Mac
If you're looking for an investment piece in a vintage-looking high-end Sunday bag, this one from Mackenzie is for you. Made from Nantucket red treated canvas, this bag has one pocket and an 8-inch opening to complete the old-school design.