Equipment
Sun Mountain Pathfinder push carts make walking the course more appealing with their efficient new design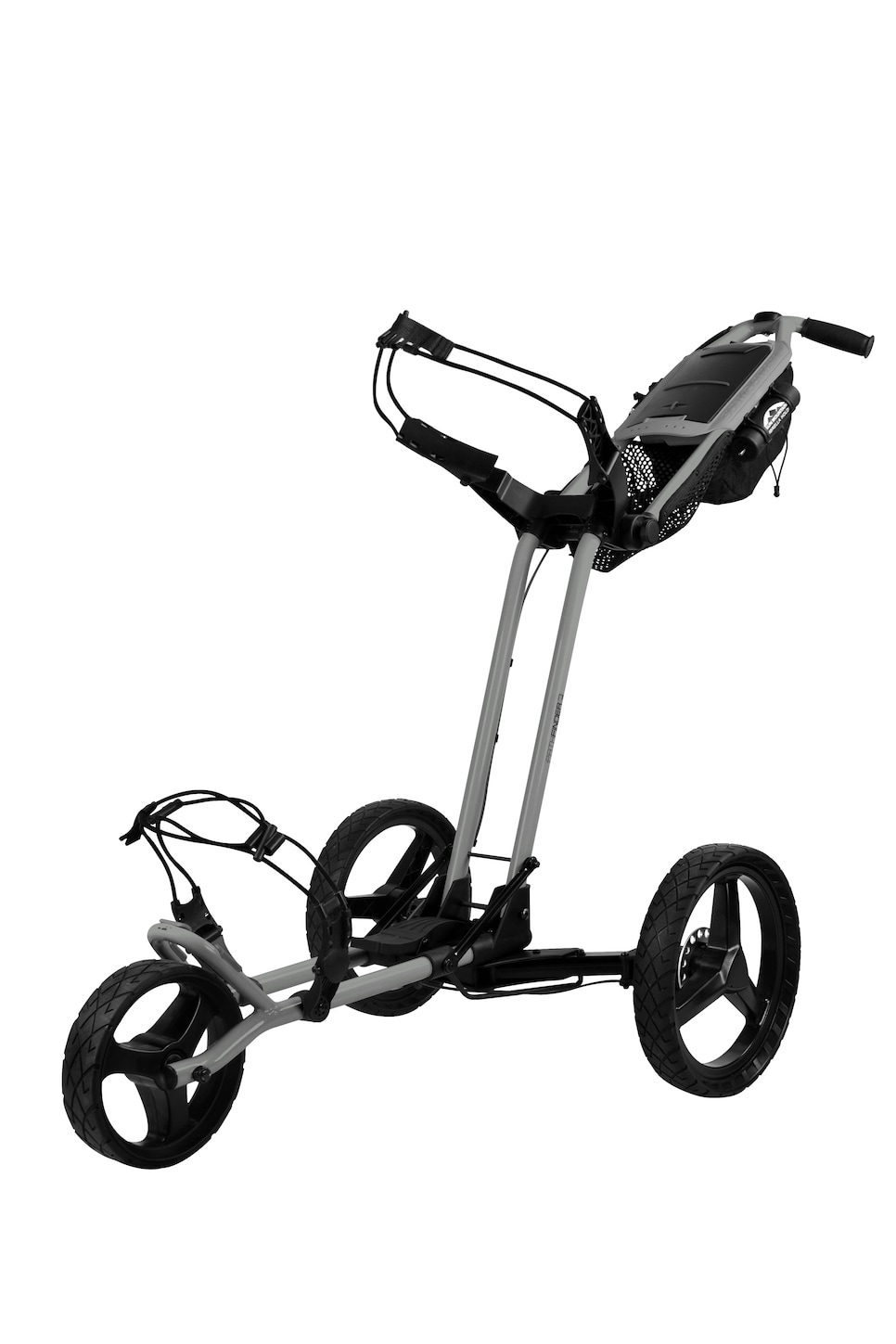 Sun Mountain's new Pathfinder push cart series are the latest evidence in the growth in the push cart market. It's also the latest effort of one of the leading companies in the industry to make the push cart more practical and efficient for golfers whose clubs are always in the car.
The three-wheeled Pathfinder 3 weighs 16 pounds and folds to a luggage-like shape of 29 by 17 by 13 inches. The four-wheeled Pathfinder 4 weighs 17 pounds and folds to 26 by 16 by 14 inches. While the Speed Cart will stay in the line, the Pathfinder 4 will replace the Micro GT. Sun Mountain first introduced the three-wheeled, adjustable handler push cart in 1999.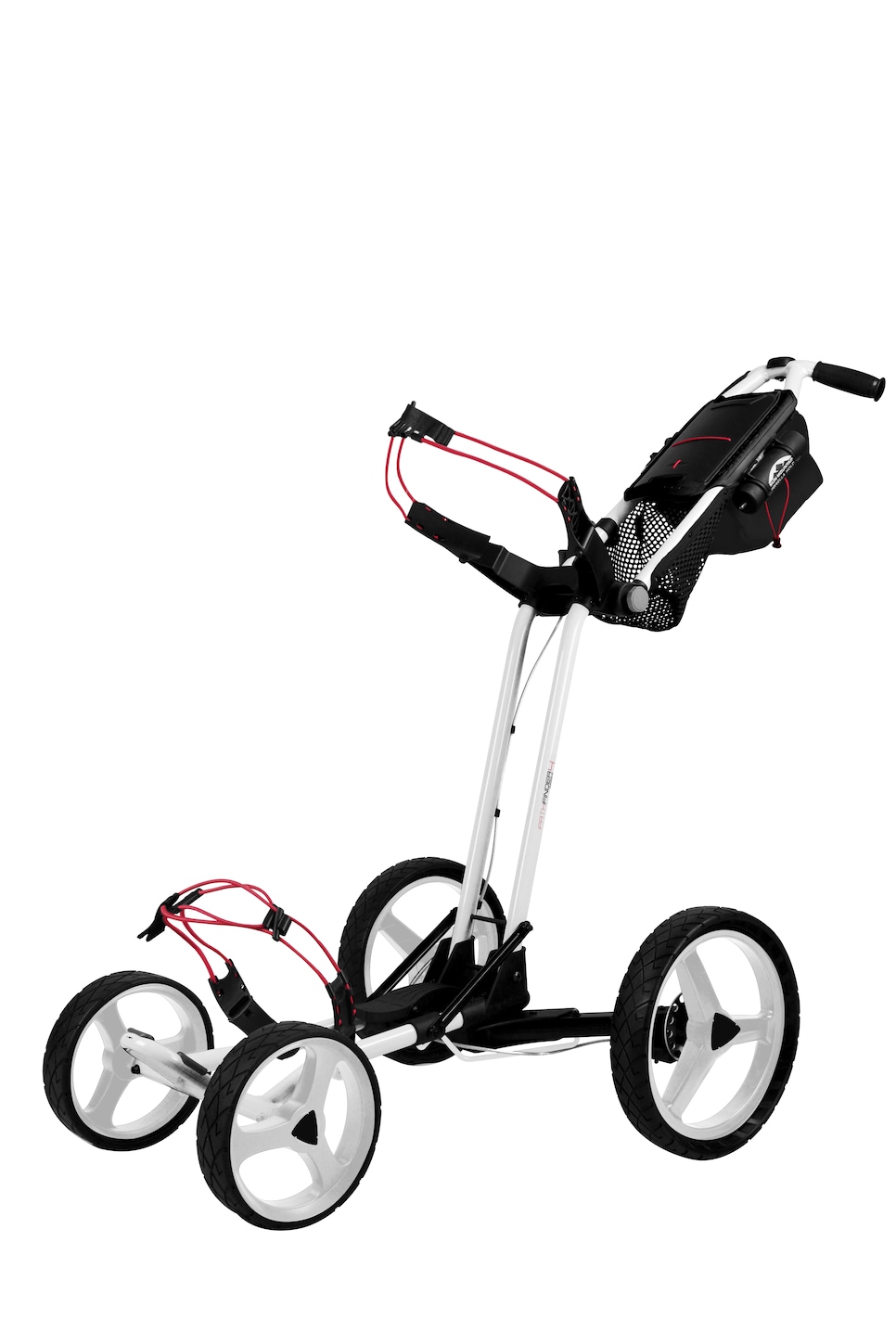 In addition to their easier-to-stow size, the Pathfinder models open to full size by releasing just one latch. The Pathfinder carts, whose push style ergonomic efficiency has been a Sun Mountain innovation since 1999, also features a new base orientation so the bag sits more upright to make for easier club access. Bungee cords and an adjustable upper bag bracket accommodate a wide array of bag sizes. Both carts also feature a console tray and a lined rangefinder bag as standard equipment, while other accessories including umbrella holder, cooler bag and water bottle holder also are available. The Pathfinder push carts are available in eight color choices.
Push carts were in prominent use at several NCAA Championships over the last five years with the individual men's champion Broc Everett of Augusta and Jennifer Kupcho of Wake Forest both using one to claim individual titles this year.
The Pathfinder 3 ($200) and Pathfinder 4 ($210) will be in stores and online this month.