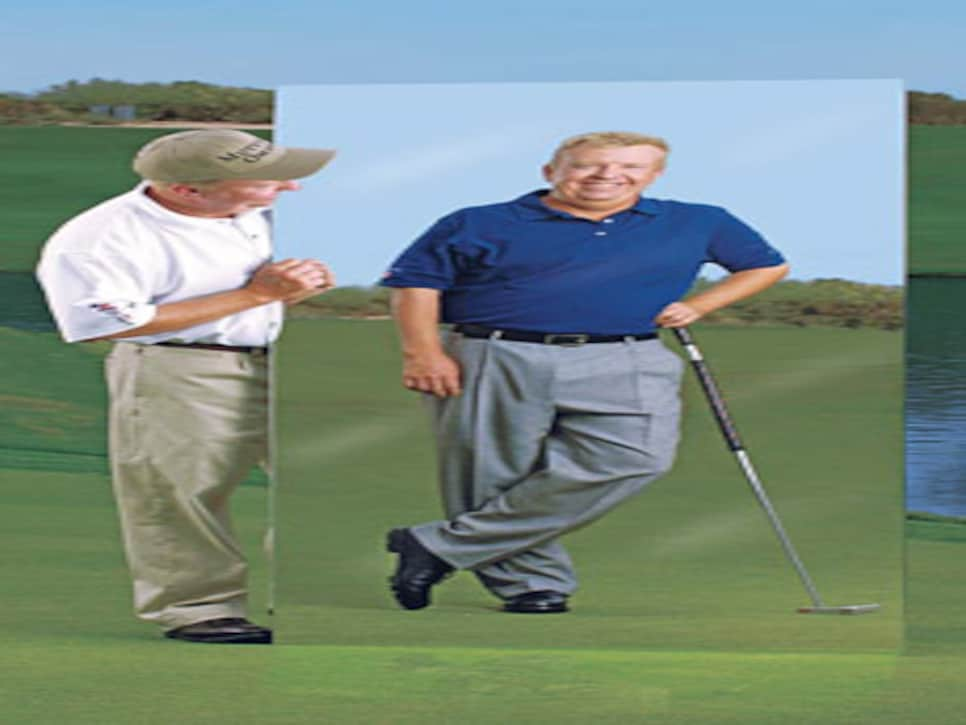 No one wants to beat up on the good guys, but sometimes they need a little style counseling. Take Billy Mayfair, a five-time winner on the PGA Tour and one of its most well-liked players, yet a fashion neophyte who sticks to the basics after 18 years as a pro. Mayfair's wardrobe makes him look like the typical golfer. I showed him how he can do better.
Billy had a super-size golf wardrobe. For a leaner look, he needed shirts and pants that weren't so baggy.
Khaki and white is good for a casual round but not for the PGA Tour. Billy needed a more formal outfit.
Pale skin like Billy's needs a polo in deep, rich colors (Antigua, $40).
Opportunity Investing in a nice belt is a way to inject a little style into an outfit (House of Fleming, $530).
Trousers made from quality wool (look for superfine fabric such as Super 120s) have a neat appearance (Zanella, $325).
Try a solid color in a classic design: the darker the shade, the more formal the look (FootJoy, $320).